Advertisement

The AL chief started his visit to Lebanon on Monday to participate in the Arab Forum for Sustainable Development for 2023 held in the Lebanese capital of Beirut…reports Asian Lite News
Ahmed Aboul Gheit, Secretary-General of the Arab League (AL), has called for the speedy election of a new President in Lebanon, warning about the "dangerous" political vacuum in the country.

"There will be a new President for Lebanon; it is a matter of time. However, we must accelerate this step because the situation is dire," Aboul Gheit was quoted by the National News Agency as saying on Tuesday, following his meetings with Lebanese House Speaker Nabih Berri and Prime Minister Najib Mikati.

On October 31, 2022, Lebanon entered a political vacuum as the country failed to elect a new President after the end of the term of former President Michel Aoun, due to the lack of consensus among different political parties, Xinhua news agency reported.

Meanwhile, Aboul Gheit said this year's AL summit will be held in May in Saudi Arabia, adding that it will focus on the economy and ways to help the needy Arab countries.

The AL chief started his visit to Lebanon on Monday to participate in the Arab Forum for Sustainable Development for 2023 held in the Lebanese capital of Beirut.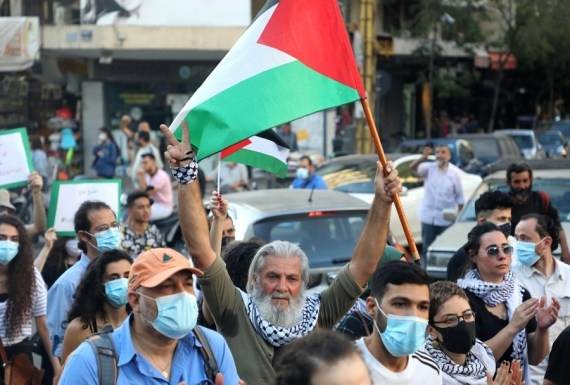 Currency hits all-time low
The Lebanese currency (LBP) has collapsed to 100,000 LBP per US dollar for the first time in history as the country's financial crisis and political deadlock continues.

The value of the Lebanese currency lost 8,000 pounds from two weeks ago when it stood at 92,000 pounds against the dollar, reports Xinhua news agency.

In 1997, the pound was pegged to the dollar at 1,500 LBP to $1, and the two were convertible until October 2019.

On February 1, the Central Bank of Lebanon shifted its long-standing official exchange rate from 1,507.5 LBP to 15,000 LBP against the dollar, but is still well below the real value of the dollar.

Lebanon's economists have been calling on authorities to elect a new President and form a new cabinet to end the political deadlock and allow the country to implement necessary reforms and stop the collapse.