Advertisement

The events were organised by BNM in Mashkay, Turbat, Gwadar, the UK, South Korea, Germany, and the Netherlands…reports Asian Lite News
The Baloch National Movement (BNM) conducted a series of events to honor the historical tragedy when the British Empire invaded Balochistan, a territory that was once independent and the homeland of a sovereign Baloch nation.
The events were organised by BNM in Mashkay, Turbat, Gwadar, the UK, South Korea, Germany, and the Netherlands.
"November 13, 1839, marked a tragic historical tragedy when the British Empire attacked Balochistan, a land once independent and home to a sovereign Baloch nation," said BNM in a press release.
These views were echoed during a reference of BNM's Shaheed Sulaiman, organising body Turbat, in honour of Baloch Martyrs. Members of various units of BNM Turbat also took part in the reference, paying tribute to the martyrs and emphasising their crucial role in the Baloch movement.
The program delved into the historical background of November 13 and the far-reaching impact of British occupation on Balochistan. Speakers highlighted that British imperialism initially did not seek to occupy Balochistan, but rather had strategic interests in the region. They recounted how Khan Baloch, a symbol of resistance, refused to allow the British to use Baloch land against their neighbour Afghanistan. Khan Baloch and his comrades were martyred in the ensuing battle, standing up for national sovereignty and dignity, the release also said.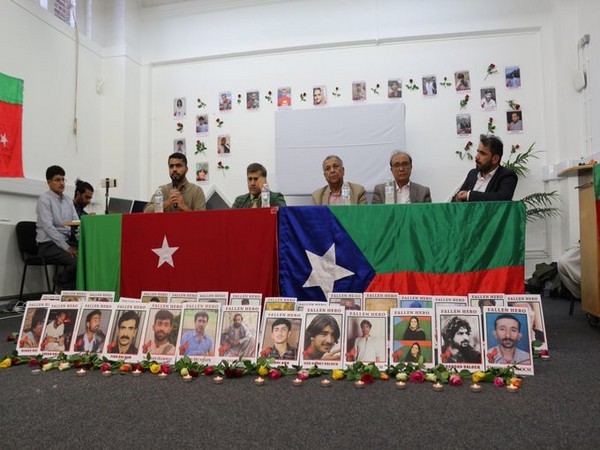 It was emphasised that the Baloch nation has consistently resisted imperialist forces, from the time of British occupation to the present-day challenges posed by an artificial state like Pakistan.
The day was described as not just a day to remember Baloch martyrs, but also a day to reaffirm their ideals, goals, and thoughts. It inspires the Baloch children to resist for national honour, and glory and strengthens their belief in the struggle for freedom. The survival of the Baloch movement till today is attributed to the sacrifices made by the blood and noble heads of Baloch martyrs, it added.
As poet, Mubarak Qazi eloquently put it: "This flood of blood will wash away all the filth," the BNM release said. (ANI)
Advertisement