Advertisement

The protest that began at 13:00 Hrs (local time) saw participation by more than 250 diaspora people, including community activists and freedom fighters….reports Asian Lite News
During Pakistan's caretaker Prime Minister Anwar ul Haq Kakar's address at the 78th session of the United Nations General Assembly (UNGA), members of the Bangladeshi diaspora staged a protest against the atrocities committed by the Pakistan occupation army during the Bangladesh Liberation War.
At the protest held outside the UN headquarters on Friday, the protestors demanded recognition by the United Nations Bangladesh of the 1971 genocide.
The protest that began at 13:00 Hrs (local time) saw participation by more than 250 diaspora people, including community activists and freedom fighters.
Protesters held banners and placards with the slogan 'UN-high time to recognize Genocide in Bangladesh 1971; annihilation of 3 million in only 9 months'; 'Pakistani occupied forces Butcher of Bangladeshis'; 'UN recognize Genocide in Bangladesh 1971'; 'We want to recognize the 1971 Bangladesh Genocide'; 'We demand official recognize of 1971 Genocide' and 'Pakistan step down'.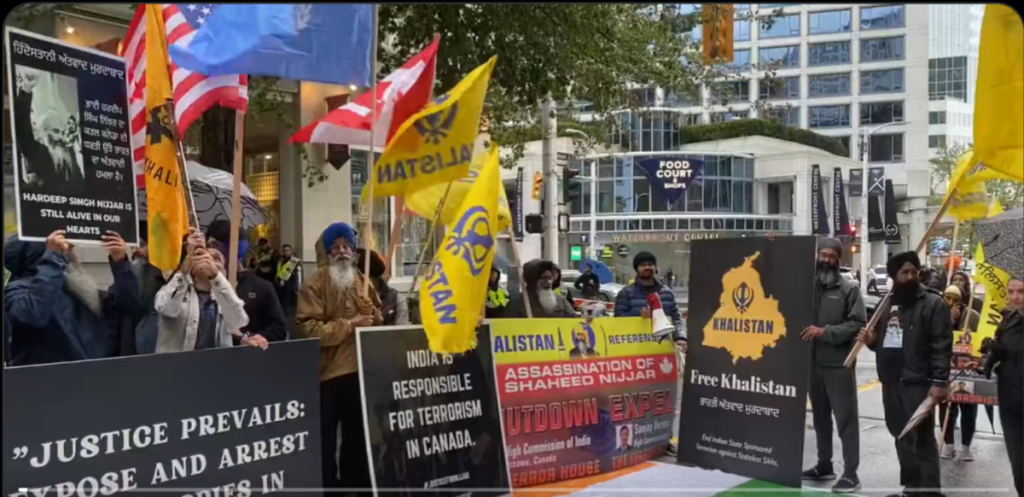 During the protest, they specifically highlighted the atrocities committed by Pak-occupied forces on innocent Bangladeshis, freedom fighters and women, who were molested, targeted, treated barbarically, and carried out massive killings during the Bangladesh Liberation War and inter-alia they demanded that the United Nations to recognise Bangladesh Genocide of 1971 in which more than 3 million innocent people were killed, according to the release.
Between March 25 and December 16, 1971, the Pakistani occupation army and its local collaborators conducted a systematic genocidal attack against the Bengali nation and Hindu religious groups.
In 1971, the deaths of three million people, rape of more than 2,00,000 women, and the 10 million who fled the atrocities and took refuge in India, as well as the 30 million who were internally displaced, shocked many people around the world, Human Rights Without Frontiers (HRWF) reported.
At Friday's protest outside the UN headquarters, protesters engaged in a verbal altercation with activists of the Bangladesh Nationalist Party (BNP), who were also protesting at the same venue and shouting slogans against Shiekh Hasina and Awami League.
In retaliation, activists and supporters of Awami League started shouting 'BNP-terrorist- BNP-terrorist' and 'Go back to Pakistan-Go back to Pakistan,' a press release informed.
Pakistan caretaker PM Kakar on Friday predictably raised the Kashmir bogey in his speech at the UN General Assembly. Kakar claimed that the Jammu and Kashmir issue is among the longest-standing items on the UN agenda.
He said, "Pakistan desires peaceful and productive relations with all our neighbours including India," and added that "Kashmir is the key to peace between Pakistan and India."
India has repeatedly raised its concern over Pakistan's support of cross-border terrorism and has asserted that terror and talks cannot go together.
India has also provided evidence at various international forums of Pakistan's support for Terrorist groups. (ANI)
Advertisement