Advertisement

The government maintains that it would hold election together in the whole country as having separate election in Punjab and KP provinces…reports Asian Lite News
Pakistan has become a country with a free flowing floods of political unrest, uncertainty and chaos as political rivals refuse to leave any leaf unturned to regain power, and in order to do that, gaining control of the political epicentre hub, the Punjab province.
Punjab, the largest province of the country, has been the epicentre of political unrest after Pakistan Tehreek-e Insaf (PTI) chief Imran Khan dissolved its assembly along with that of Khyber Pakhtunkhwa (KP) to assert pressure on the federal government and enforce early general elections in the country.
However, the ruling government countered the move by putting in place a caretaker government setup, which has already exceeded its 90 days tenure and still has no sight of holding election in the province.
The government maintains that it would hold election together in the whole country as having separate election in Punjab and KP provinces, followed by general election in rest of the country is something that the country cannot afford financially and politically.
This has led to a political unrest in the Punjab province, with PTI protesting and challenging the caretaker setup authority along with the federal government's refusal to hold elections in the courts.
"Politics in Punjab is what establishes who takes control in the federal government and the country at large. This is why PTI and the other political parties are working hard to regain control of the political setup in Punjab. And in process, plunging it into extreme political crisis," said Muhammad Hassan, political analyst based in Lahore.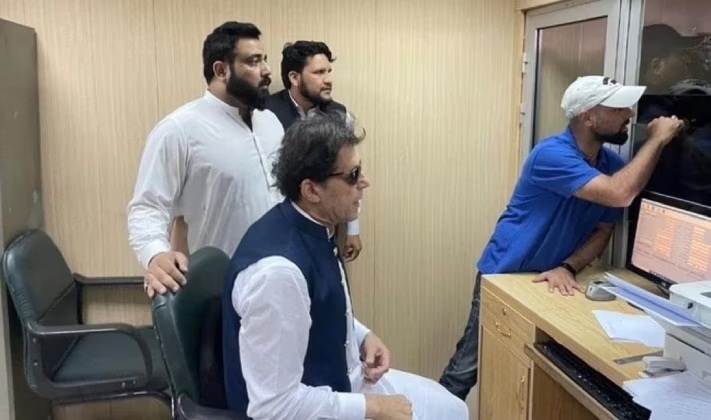 The current unrest, resulting after the arrest of the former Prime Minister Khan from the Islamabad High Court (IHC) by National Accountability Bureau (NAB) officials, saw one of the worst violence in Punjab, especially its provincial capital Lahore, where PTI workers and supporters stormed the core commander office, vandalising and looting it, which was followed by attacks on state institution buildings and installations of security forces in different parts of the province, has resulted in more cases of serious charges registered against Khan, his party leaders and workers.
The unrest has certainly established that the real fight for power and the future coarse of political future for political parties, banks on the power game in the Punjab province.
Experts say Punjab is going to be the centre of political fight between Khans's party and his rival political parties as Pakistan Muslim League-Nawaz (PML-N), once ruled Punjab as its stronghold, wants to regain strength, Pakistan People Party (PPP), which has established its strong base in Sindh province, is now making strong in-roads in Punjab to return to power through political maneuvering, and PTI, which let go of its control on the province by dissolving assemblies, wants to regain the throne and use it to weaken the federal government and pressurise them to go into early general elections.