Advertisement

On May 1, the BOLO (Be On The Lookout) Program in Canada, added the name of Goldy Brar, who is wanted by Royal Canadian Mounted Police for murder.
Punjab-origin Satinderjit Singh Brar, nicknamed Goldy Brar, the accused involved in the murder of famed singer Sidhu Moosewala and an affiliate of the Lawrence Bishnoi's gang, has been listed among Canada's 25 most wanted fugitives in the country.
On May 1, the BOLO (Be On The Lookout) Program in Canada, added the name of Brar, who is wanted by Royal Canadian Mounted Police for murder.
The BOLO Program is a breakthrough initiative leveraging social media, technology, and innovative engagement to encourage citizens to be on the lookout for Canada's most wanted. It acts as a force multiplier and an "amplifier" to the RCMP's current approach for locating, apprehending and returning wanted individuals.
"Brar is believed to be in Canada and represents a risk to public safety. He is currently under investigation but is not charged with any criminal offences in Canada," according to an official statement.
"Brar is accused of orchestrating the murders of Rajat Kumar, of Gurlal Singh, and is also suspected of ordering the murder of Indian rapper, singer, songwriter Shubhdeep Singh aka "Sidhu Moose Wala" on May 29, 2022 in India. India obtained an INTERPOL Red Notice for Brar in June 2022," the statement added.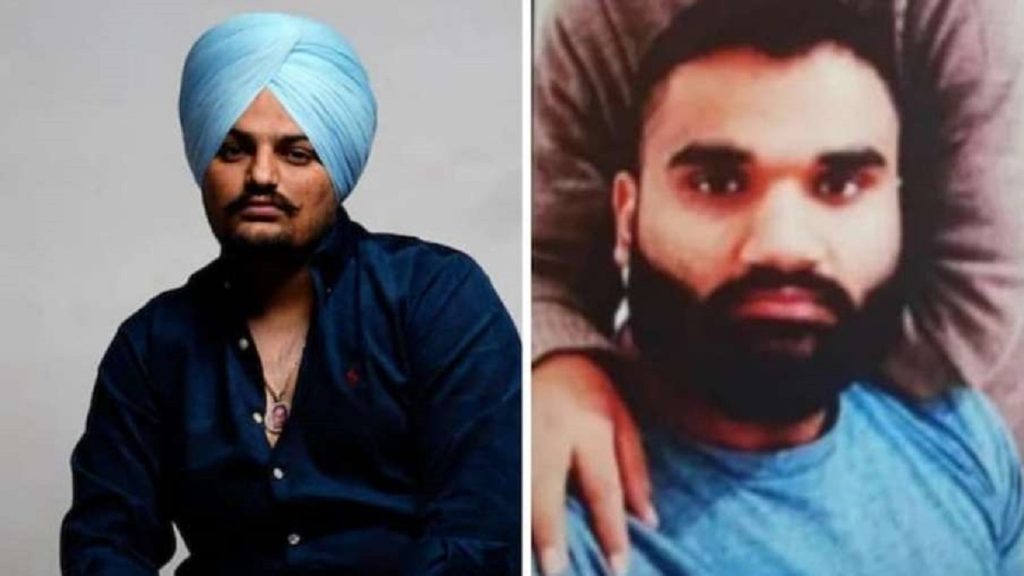 His life-sized cutout among all 25 fugitives has been displayed at Toronto's Yonge-Dundas Square.
More than $750,000 in rewards were announced on Monday, with several of the 25 most wanted being connected to rewards ranging from $50,000 to $100,000.
However, there is no reward for Goldy Brar, who figured 15th in the list. He reached Canada on a student visa in 2017.
He had allegedly claimed responsibility for the murder of Moosewala and has been on the run since then. He belongs to Punjab's Muktsar.
As per Interpol, Goldy Brar, 29, is facing murder, criminal conspiracy and supply of illegal firearms.
Already a Red Corner notice, which allows the arrest of a fugitive, has been issued against him.
Punjab Police have blamed Goldy Brar and gangster Lawrence Bishnoi for the killing of Moosewala in Mansa district on May 29 last year.
Goldy Brar, a member of the Bishnoi gang, has been named in the 1,850-page police charge sheet filed in a Mansa court on August 26 last year. It said Moosewala's killing was carried out in retaliation for the youth Akali leader Middukhera's murder.
The others who have been named in the charge-sheet include jailed gangsters Bishnoi and Jaggu Bhagwanpuria, Manmohan Mohana, Deepak Tinu, Sandeep Kekda, Ankit Sirsa, Priyavrat Fauji, Sachin Bhiwani, Keshav, Kashish, Manpreet Manu and Jagroop Roopa.
The Special Investigation Team (SIT) led by Anti-Gangster Task Force chief Pramod Ban is probing the killing of Moosewala.
Ban has said Bishnoi, the main conspirator, confessed that the execution planning was hatched in August 2021 to avenge the murder of Middukhera.
In December 2022, Chief Minister Bhagwant Mann claimed that Goldy Brar had been detained by the police in California and that he would "be brought to India".
Later a purported video of Goldy Brar surfaced in which he claimed that he was not held and nor was he in the US. (with inputs from Vishal Gulati)
ALSO READ: Canada fast becoming safe haven for Khalistani terrorists