Advertisement

Between 2000 and 2020, China committed nearly US$160 billion in loans to African countries, according to a database on Chinese lending hosted by Boston University, much of it for large-scale infrastructure projects. In the case of Kenya, over US$9 billion in Chinese loans have been used to fund a push to build or upgrade railways, ports and highways. China became the country's largest bilateral creditor and gained a firm foothold in Kenya … writes Kaliph Anaz
There have been reports every now and then about how China's lending practices globally have not amounted to debt traps. While the debate over this issue continues, recent developments in Kenya shed light on a particular aspect of China's predatory practices. About a month ago, Chinese hackers reportedly targeted Kenya's government in a widespread series of digital intrusions against key ministries and state institutions.
Investigative media reporting suggests that the hacks were aimed, at least in part, at gaining information on the debt owed to Beijing by Kenya. 2China's influence in Africa has grown rapidly over the past two decades. But, like several African nations, Kenya's finances are being strained by the growing cost of servicing external debt, much of it owed to China. The latest hacking campaign demonstrates China's willingness to leverage its intelligence capabilities to monitor and protect its economic and strategic interests abroad.
Chinese cyber intrusions in Kenya are believed to be part of a three-year campaign which targeted eight ministries and government departments, including the Presidential office. A Kenyan cyber security expert described similar hacking activity against the foreign and finance ministries. Reuters has also been given documents by analysts that included the timeline of attacks, and the targets, and provided technical data relating to the compromise of a server used exclusively by Kenya's main spy agency.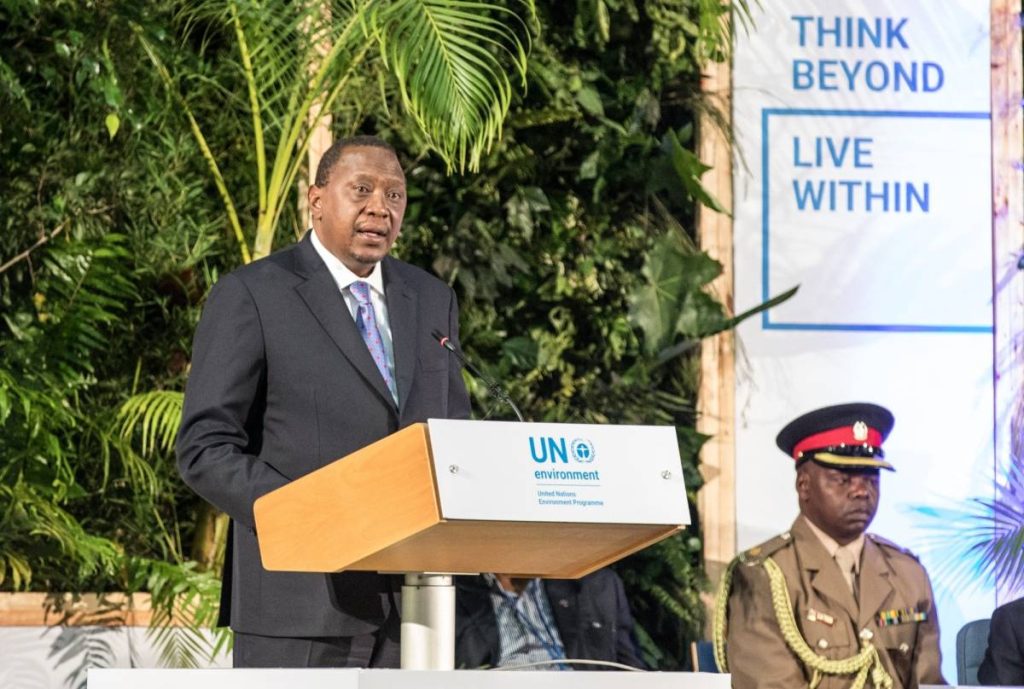 "Your (Reuters) allegation of hacking attempts by Chinese Government entities is not unique," Kenya's presidential office said, adding the government had been targeted by "frequent infiltration attempts" from Chinese, American and European hackers. "As far as we are concerned, none of the attempts were successful," it claimed. But the cyber-attack reveals the possible weaknesses in Kenya's cyber security arena. Between 2000 and 2020, China committed nearly US$160 billion in loans to African countries, according to a database on Chinese lending hosted by Boston University, much of it for large-scale infrastructure projects. In the case of Kenya, over US$9 billion in Chinese loans have been used to fund a push to build or upgrade railways, ports and highways.
China became the country's largest bilateral creditor and gained a firm foothold in Kenya. By late 2019, however, when the Kenyan cyber security expert was brought in by authorities to assess a hack of a government-wide network, Chinese lending was drying up and Kenya's financial strains were showing. The breach began with a "spear phishing" attack at the end of that same year, when a Kenyan government employee unknowingly downloaded an infected document, allowing hackers to infiltrate the network and access other agencies. A lot of documents from the Ministry of foreign affairs were stolen and from the finance department as well. The attacks appeared focused on the debt situation," the Kenyan cyber security expert said.
Another source, an intelligence analyst working in the region, said Chinese hackers carried out a far-reaching campaign against Kenya that began in late 2019 and continued until at least 2022. According to the analyst, Chinese cyber spies subjected the office of Kenya's president, its defence, information, health, land and interior ministries, its counter-terrorism centre, and other institutions to persistent and prolonged hacking activity.
By 2021, the global economic fallout from the COVID-19 pandemic had already helped push one major Chinese borrower – Zambia – to default on its external debt. Kenya managed to secure a temporary debt repayment moratorium from China. In early July 2021, reports detailed how the hackers secretly accessed an email server used by Kenya's National Intelligence Service (NIS). Reuters was able to confirm that the victim's IP address belonged to the NIS. The incident was also covered in a report from the private defence contractor reviewed by Reuters.
"Kenya is currently feeling the pressure of these debt burdens…as many of the projects financed by Chinese loans are not generating enough income to pay for themselves yet," the report stated.
One defence expert pointed to the identical tools and techniques used in other hacking campaigns and identified a Chinese state-linked hacking team as being responsible for the attack on Kenya's intelligence agency. The group is known as "Backdoor Diplomacy", because of its record of trying to further the objectives of Chinese diplomatic strategy. According to Slovakia-based cyber security firm ESET, Backdoor Diplomacy re-uses malicious software against its victims to gain access to their networks, making it possible to track their activities.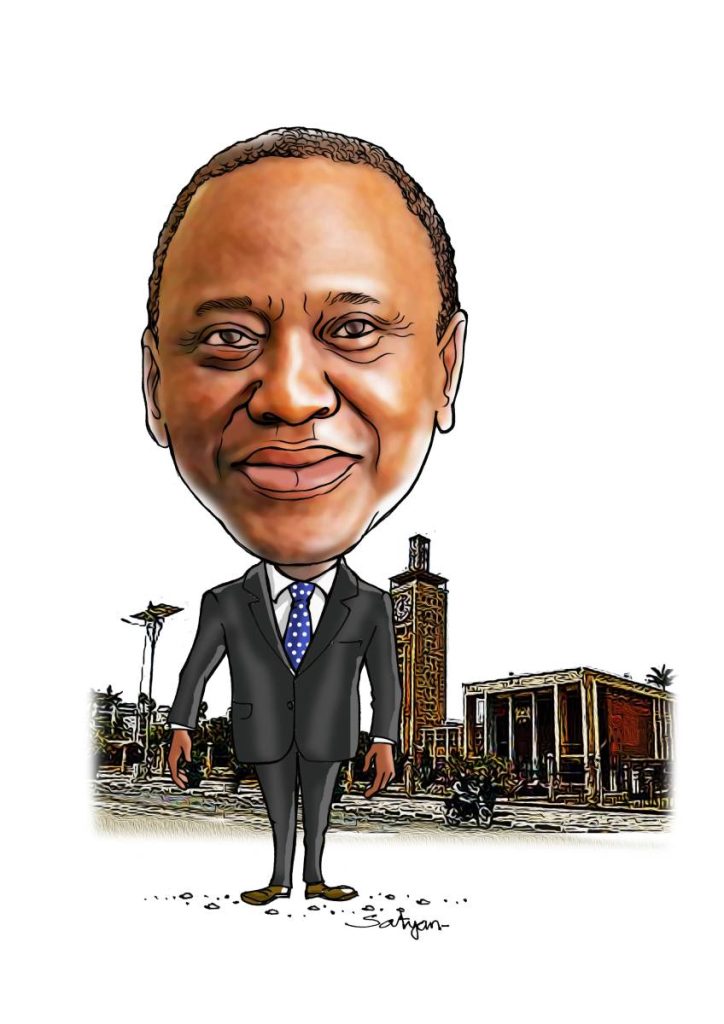 Provided by Reuters with the IP address of the NIS hackers, Palo Alto Networks, a US cyber security firm that tracks Backdoor Diplomacy's activities, confirmed that it belongs to the group, adding that its prior analysis shows the group is sponsored by the Chinese state. Cyber security researchers have documented Backdoor Diplomacy hacks targeting governments and institutions in a number of countries in Asia and Europe.
Incursions into the Middle East and Africa appear less common, making the focus and scale of its hacking activities in Kenya particularly noteworthy. China's Embassy in the UK rejected any involvement in the Kenya hackings and did not directly address questions about the government's relationship with Backdoor Diplomacy. On the contrary its spokesman claimed that "China is a main victim of cyber theft and attacks and a staunch defender of cyber security".
Many experts point to the dangers of China's strategies in Africa. For instance, Anna Borshchevskaya of the Washington Institute says, "China offers loans for expensive infrastructure projects and when a country cannot repay its loans, China takes control of its strategic assets."
China is the main donor in gigantic projects like railway lines and civil infrastructure, being built under the highly criticized Belt and Road Initiative of China. Paul Nantulya of the African Center for Strategic Studies states, "One in three major infrastructure projects in Africa are built by Chinese state-owned companies, one in five is financed by a Chinese institutional bank".
UN agencies recently warned that many of the poorest states in Africa are heading towards over[1]indebtedness or default. This warning came at a UN Conference of the least developed countries organized in Qatar in early March 2023.
In Kenya, China is engaged in constructing the railway line linking the city of Mombasa with the Rift Valley, at a cost of US$5 billion, with China financing 90 per cent of the project. China owns 72 per cent of the external debt of Kenya which was nearly US$40 billion at the end of 2022. The Auditor General of Kenya has warned that the country runs the risk of losing control of Mombasa Port if it defaults on loans from the China Exim Bank. However, subsequent research showed that this threat was never a real one as the Port was not collateral for the loan. Similarly, Tanzania has signed a contract of US$2.2 billion with a Chinese company for a railway line linking the main port of the country to its neighbours. The real benefit for all these projects lies with China, with maintenance contracts that can last up to 99 years. The local benefit is low because the employees are predominantly Chinese.
An Observer Research Foundation study sums up succinctly the real nature of BRI projects in African countries: "Over the past two decades, China has established a significant economic presence in most African countries. Its lucrative economic investment package, flexible political approach and focused big-ticket investment projects under the BRI provide an ostensibly massive opportunity to African countries.
However, the unilateral nature of the initiative, the lack of transparency and accountability to African countries, and the absence of projects that directly benefit the locals have raised suspicion and fuelled local resentment. There are increasing instances of African countries cancelling or postponing BRI projects over rising debt concerns.
The claim that China's BRI offers a "win-win situation" to both China and the recipient country is really a facade. China is driven by the need to find new emerging markets for its industrial overcapacity amid a slowdown and more importantly, uses the BRI to mask its real geo-political and geo-strategic objectives which have a colonial stamp on it. Chinese investments in ports along the east coast of Africa and the first Chinese military base in Djibouti are pointers to this. Of late, many BRI projects in China in Africa have been cancelled or postponed because of a lack of employment opportunities for local people, rising debt concerns, undermining of quality and standards and malpractice at the ground level like bribing officials. Of the 49 countries China claims to have engaged through BRI, 34 are located along the coasts of Africa.
China uses these ports to transport raw materials and bring in finished goods and also uses the ports for the military purpose of surveillance and blockade of overseas and deep sea maritime traffic. Connectivity projects like railways and roads link the industrial and energy projects of China like mineral processing, oil and renewable in the hinterland of Africa to projects along the coastline like ports. These in total make up 90 per cent of all BRI projects in Africa. One instance of this is the oil refinery in north Sudan which is located close to a railway line connecting Port Sudan and Dakar Port in Senegal. Another example is in Tunisia where a petrochemical and phosphate transformation industries hub at Gabe's has been connected by a railway line to the Zarzis Port. The transportation network under the BRI has been built in such a way to use the maritime route to ship out raw materials like phosphate, copper, cobalt, gold, iron ore, cocoa, bauxite, coal, lithium and granite back to mainland China and bring into Africa finished goods and Chinese labour.
Though a majority of Chinese projects in Africa are in the infrastructure sector, the African Development Bank has estimated that by 2021 the annual deficit in the infrastructure sector in Africa is US$93 billion. The public debt of sub-Saharan Africa rose to a record of US$789 billion in 2021. Of this US $636 billion was long-term external debt. Chinese projects only help to ease the overcapacity of Chinese companies in sectors such as steel, iron, and cement. There is an additional challenge here in that the local population in the host countries do not benefit from the connectivity projects undertaken in the BRI. Corruption has received a fillip as the bidding processes for these projects are opaque and bribes are paid to local officials.
Particularly in the case of energy and industrial projects, the local population living in the proximity of the key resources have been relocated leaving them also with little employment prospects. Transport projects encroach upon existing human settlements and are environmentally damaging. Because of this local protests against Chinese projects in Africa are mounting, together with the kidnapping and harassment of Chinese workers.
There were protests in Nigeria in April 2017 over the lack of compensation for buildings demolished for a railway line. In Kampala, local traders have protested Chinese traders setting up small businesses. The Bagamoyo Port project in Tanzania was suspended as over 2,000 people were forced to relocate in 2016. Local fishermen are protesting against Chinese investments in the blue economy. In Kenya, Chinese nationals are found to have created a small kingdom in which Kenyan workers are being discriminated against.
Kenya thus provides a classic case study of the challenges faced by a developing country which attempts to modernise but gets sucked into the Chinese lending system. Whichever way one looks at it, Chinese loans come with no strings attached and it is easier to bribe your way into an already corrupt system. The inherent weakness of the state governance institutions in Africa is one of the main reasons for Chinese predatory lending practices have thrived. That is why Kenya is today struggling to find its way out of the financial morass that it finds itself in. The way forward is clear, but the lessons learnt from China should be recollected every once in a while, in Nairobi.
Advertisement