Advertisement

China looks at Israel through the prism of its relations with the US. It is not able to overcome its complexes. Result is, under its two-state solution theory it calls for the existence of Israel and Palestine, living side by side with each other in peace, but it has no taker in Tel Aviv, deeply engaged in fight to finish mode against Hamas…reports Asian Lite News
China's special envoy to the Middle East Zhai Jun has returned to the country without bringing about any breakthrough in the ongoing Israel-Hamas war, described wilfully by Beijing as Israel-Palestine conflict in order to cement its influence among Islamic countries. Instead, the international community is looking at Egypt and Qatar to find a way out of the complex Israel-Hamas war, giving China a major shock as no one takes it seriously in the intricate conflict situation bedevilling the Middle East.
Foreign diplomats, including US Secretary of State Antony Blinken have opted to land in the tiny Gulf nation Qatar seeking to mediate in the Israel-Hamas war. While foreign leaders hold talks with Egyptian President Abdel Fattah El-Sisi for restoration of peace and stability and to facilitate humanitarian assistance to people in Gaza. However, days after the catastrophic October 7 incident when Hamas attacked Israel unprovoked and killed hundreds of people and kidnapped scores of others, including women and children, China thought it as an opportunity to use its influence in the region to end conflict between Israel and Hamas.
Chinese Foreign Minister Wang Yi held "in-depth" communication with foreign ministers and political figures of 14 countries and international organisations, including the UN Secretary-General, China's Foreign Ministry Spokesperson Wang Wenbin said.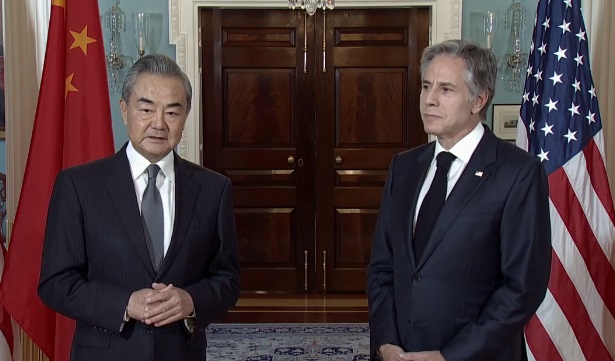 Following this development, China's special envoy to the Middle East Zhai Jun visited Egypt, Qatar, the UAE, Saudi Arabia, and Jordan. According to the Foreign Ministry Spokesperson, China's special envoy also attended the Cairo Peace Summit on the Palestine question, and met with the Secretary-General of the League of Arab States and the Commissioner-General of the United Nations Relief and Work Agency for Palestine Refugees in the Near East (UNRWA).
On October 28, China, in line with its pro-Palestine stand, supported Jordan-led draft resolution in the UN General Assembly that without condemning Hamas' act of terrorism against Israel, called for "an immediate, durable, and sustained humanitarian truce leading to a cessation of hostilities."
It has led to deepening of Israelis' suspicion on China's intention, and all this at the time when Tel Aviv is concerned about rise in extreme antisemitic views on Weibo, a highly popular Chinese social media platform where posts on the Israel-Hamas war routinely lands in its top trending lists.
Deputy Chief of Mission of Israel's embassy in Beijing Yuval Waks was quoted recently by CNN as saying that the sentiment in China has been "very anti-Israel and, in many cases, anti-semitic." The Israel's DCM gave this statement last month, a few days after the October 7 incident when Hamas attacked Israel and beleaguered Tel Aviv saw its diplomat in Beijing being stabbed by a foreign national, whose motivation of attack has not yet been disclosed.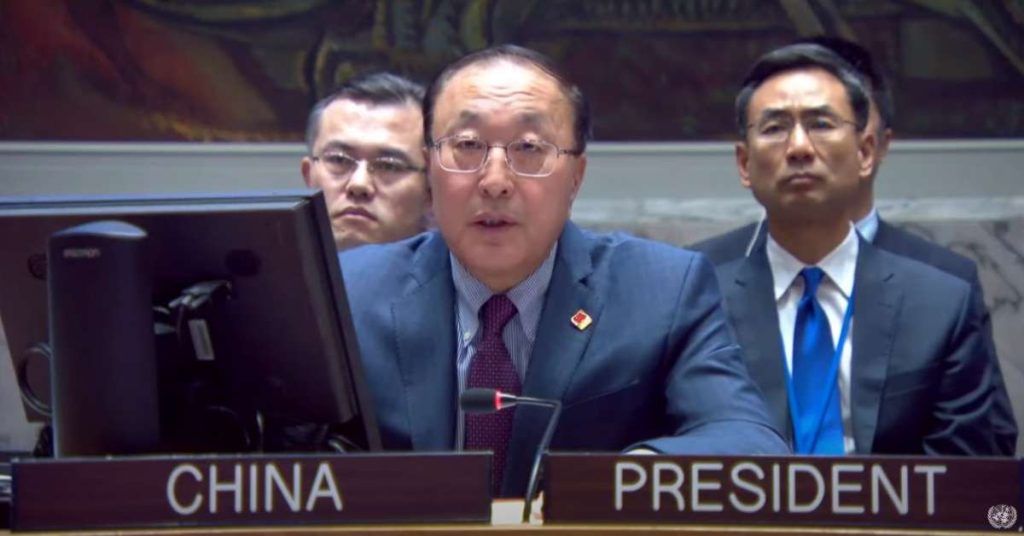 Rubbing salt in the wound of Israel, the Chinese Foreign Minister said Tel Aviv's actions in Gaza have "gone beyond the scope of self-defence." China watchers say when it came to Beijing to use its economic reach in the Middle East to successfully negotiate a breakthrough in the Israel-Hamas conflict, it simply squandered away a major opportunity to establish itself as a trusted voice of the world by continuously going against Israel.
China's special envoy to the Middle East added fuel to the fire by holding Israel responsible for the current situation.
"The fundamental reason for the current situation in the Palestinian-Israeli conflict is that the legitimate national rights of the Palestinian people have not been guaranteed," Zhai Jun was quoted by Reuters as saying in Qatar during his five-Gulf nation visit to work out a solution for the Israel-Hamas conflict.
West Asian experts say no solution can be arrived at by demonizing Israel and ignoring acts of terrorism perpetuated by Hamas. They say the Israel-Palestine crisis is far more complex than what has been there between Saudi Arabia and Iran that China successfully mediated in March to resolve their festering ties. Besides, Saudi Arabia and Iran were not in any conflict-like situation as Israel and Hamas are currently in. In addition to this, both countries were looking for years to mend their ties.
In the case of Israel and Hamas, there has been an element of enmity, treachery, doubt, and spiteful disgust towards each other. Hamas' closeness with Iran, which is Israel's sworn enemy, makes Tel Aviv look at the former as a necessary evil that, like Tehran, wants the Jewish state to be destroyed.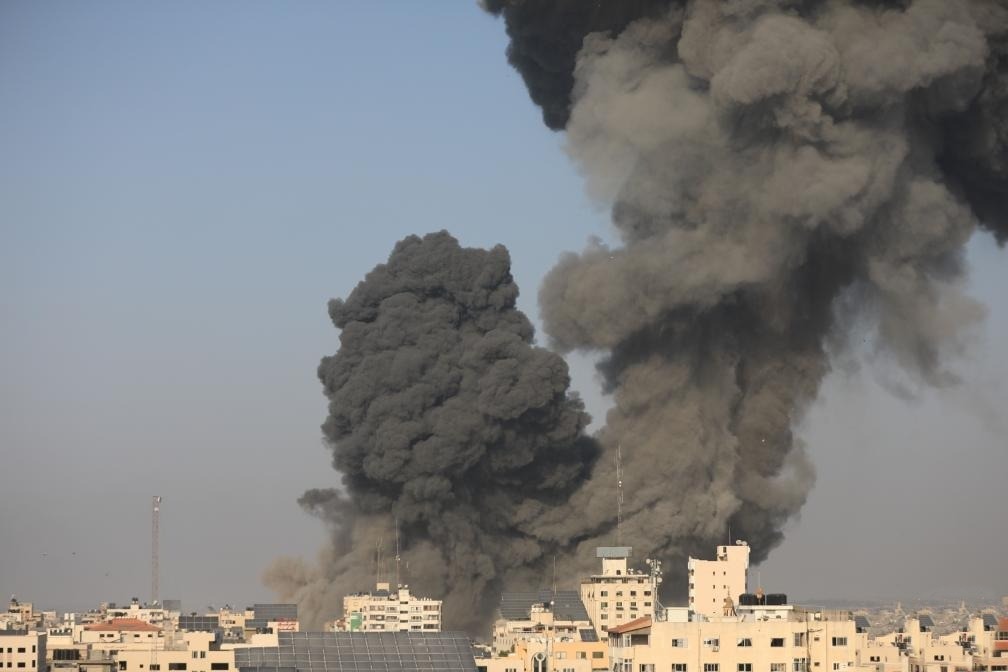 As such, ground reality warranted that China should work with all stakeholders of peace in the Middle East. But Beijing has chosen to follow the old path of CPC founder Mao Zedong who recognized the Israeli state, but was more sympathetic towards the Palestinians.
Despite this prevaricating stand with Israel, China has shown economic interests in Tel Aviv's developments and has regularly imported high-tech materials for defence and space purposes from Tel Aviv.
According to the International Monetary Fund data, China's bilateral trade with Israel stood at $22.1 billion in 2022. While a report published by Tel Aviv's University's Institute for National Security Studies in June 2023 said that more than half of Israel's exports to China are electronic components, including microchips.
In spite of all this, China looks at Israel through the prism of its relations with the US. It is not able to overcome its complexes. Result is, under its two-state solution theory it calls for the existence of Israel and Palestine, living side by side with each other in peace, but it has no taker in Tel Aviv, deeply engaged in fight to finish mode against Hamas.
Advertisement