Advertisement

When asked if CICA can mediate between India and China, Sarybay said that it depends upon the wishes of the two sides….writes Ashoke Raj
Conference of Interaction and Confidence Building Measures in Asia (CICA) Secretary-General during his India visit on Tuesday recalled how the first CICA summit in Almaty helped to de-escalate the tension between India and Pakistan in 2002.
Kairat Sarybay while remembering the first summit said that at the very birth of CICA, "two major Asian countries in South Asia leaders met in Almaty because CICA provided this platform and at that time, India and Pakistan agreed to de-escalate. I was there at that meeting and international media immediately expressed hope CICA was bound to bring confidence between its stakeholders." Sarybay made the above remarks while talking to ANI at the 'Conference on Interaction and Confidence Building Measures in Asia-(CICA)'.
When asked if CICA can mediate between India and China, Sarybay said that it depends upon the wishes of the two sides.
"CICA has the principle of taking all decisions by consensus. If we will have no consensus, we cannot act. So this is quite important that all sites involved in any conflict will perform the wish to solve the issue. If they need any assistance from the international community, including CICA, we are ready to provide any assistance that we can," he told ANI.
Responding to what can CICA do in a collateral way, the Secretary-General added that CICA can "create confidence, bringing sites together, giving them the platform where they can meet each other without any compromise but with the will to solve the problem."
"So that is why, yes, CICA is a very valuable mechanism but CICA is not a magic stick, so we desperately need the good wishes of our members," he added.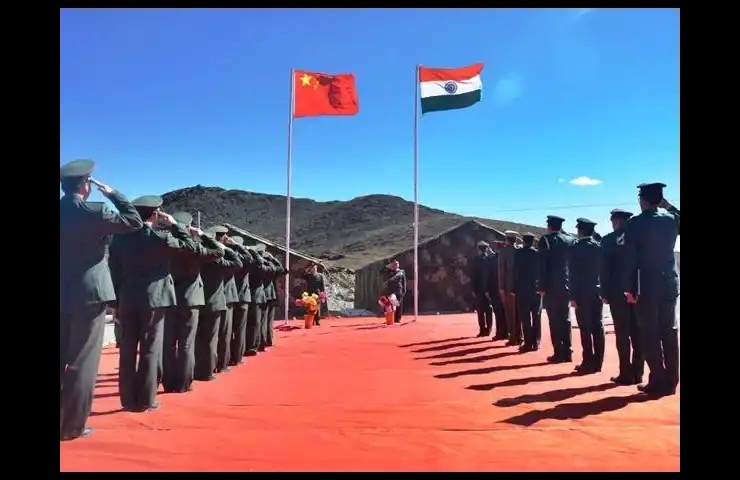 Further he added, "Usually in CICA all of our member countries don't bring bilateral issues and this is good that still we all together despite some differences and some problems with the members."
Talking about India's role in CICA, he said that India has many thought-provoking things on improving the relations within the 28-nation grouping.
He further highlighted that the bloc can address terrorism and cybersecurity which has emerged as a global threat.
He mentioned that "India has a very traditionally active foreign policy" starting from initiating the Non-Aligned Movement and in many other international forums as India plays a significant control in ensuring "global security".
"So that is why I'm here to listen on the ideas that India has to deliver within the CICA and I'm very satisfied that India has many thought-provoking things about how we can improve the relations within the CICA because the new role of Asia is well perceived by Indian authorities," he added.
The Secretary General of CICA also threw light on terrorism and cybersecurity being a global threat and how CICA will address the issue in the upcoming meeting.
CICA is an intergovernmental forum aimed at enhancing cooperation in promoting peace, security and stability in Asia and around the world. (ANI)