Advertisement

Among Chairman Xi Jinping's current aims are to divide European unity, and to drive a wedge between Europe and the USA….reports Asian Lite News
French President Emmanuel Macron visited China from 5-7 April, receiving a rapturous reception. However, Macron has not enamoured himself with the USA and others in Europe with his deference to China.
Even before his arrival, Macron said he wanted to "relaunch a strategic and global partnership with China". Indeed, Beijing will be rubbing its hands with glee at such a "useful idiot" (referring to a person who is used, often unwittingly, to promote someone else's cause) beating down the door to get to China. All it took was a rock star welcome and lavish charm. Among Chairman Xi Jinping's current aims are to divide European unity, and to drive a wedge between Europe and the USA. He genuinely considers China as being in the ascendancy, so weakening the transatlantic partnership aids his cause. Macron's comments to several journalists on his flight home precisely reinforced Xi's own ambitions, claiming "the great risk" that Europe faces is getting "caught up in crises that are not ours, which prevents it from building its strategic autonomy". Of course, Chinese state media have excitedly endorsed Macron's policy of "strategic autonomy".
Xi would also be pleased as punch over such Macron comments as this: "The paradox would be that, overcome with panic, we believe we are just America's followers. The question Europeans need to answer…is it in our interest to accelerate [a crisis] on Taiwan? No. The worse thing would be to think that we Europeans must become followers on this topic and take our cue from the US agenda and a Chinese overreaction."
When the topic of Taiwan came up during meetings, Xi apparently said anyone who thought they could influence Beijing on the matter was deluded. Macron obviously agrees, for he told media: "Europeans cannot resolve the crisis in Ukraine; how can we credibly say on Taiwan, 'Watch out, if you do something wrong we will be there'? If you really want to increase tensions, that's the way to do it."Sadly, at almost the same time as Macron was crooning about the need for strategic autonomy, China launched a major military exercise against Taiwan in response to President Tsai Ing-wen's diplomatic tour of Central America, which included meeting US House Speaker Kevin McCarthy in California.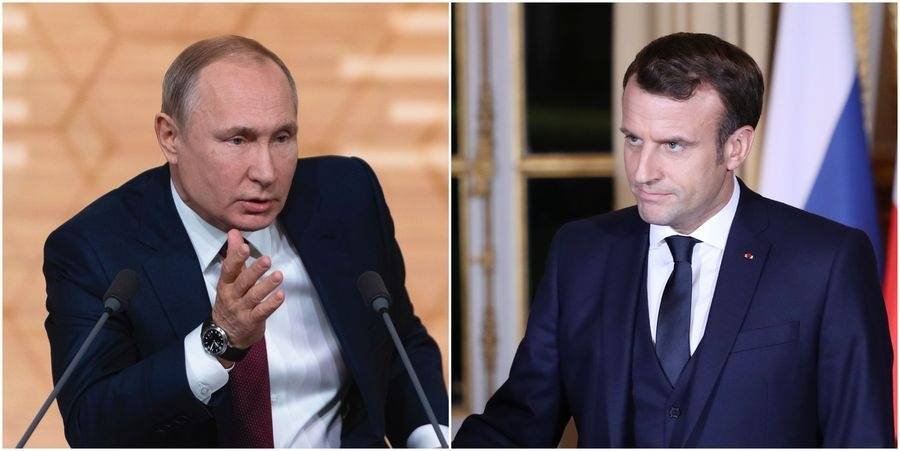 According to Politico, Macron was allegedly pleased that China waited till he was outside Chinese airspace before launching these drills designed to browbeat Taiwan. If true, it is outrageous, and incredibly embarrassing, for a democratic leader to fall prostrate in such a manner before a belligerent, warmongering authoritarian state. One would have thought that France's own history would have taught that appeasement is not the answer, and that it valued the support of allies in ridding the nation of Nazi occupiers. Instead, France is leading the way in accepting China as a regional hegemon in Asia. Furthermore, people like Macron seem ready to take economic and political advantage from such a new world order.
Dr. Malcolm Davis of the Australian Strategic Policy Institute (ASPI) tweeted: "So, don't count on France to support the US and its Indo-Pacific allies in a China-Taiwan crisis. Where France leads, will Europe follow? This is appallingly bad policy by Macron in the face of a concerted and growing challenge to liberal democracies by authoritarian adversaries China and Russia."
Macron's visit to China is a textbook example of strategic shortsightedness, and one caused primarily by personal vanity. It calls to mind Macron's visit to President Vladimir Putin just a fortnight before Russia invaded Ukraine. Macron, exiled to one end of a very long meeting table, presumptuously thought he could woo Putin and prevent war.
While Macron might have been snubbed by Putin, Xi was far craftier. This explains all the pomp and ceremony, and swooning members of the "public" eager to high five the French leader. The French leader reveled in all the trappings of a state visit, trailed by an entourage of businessmen. With plummeting popularity at home – amidst strikes and protests – Macron seemed more intent on burnishing his foreign policy credentials.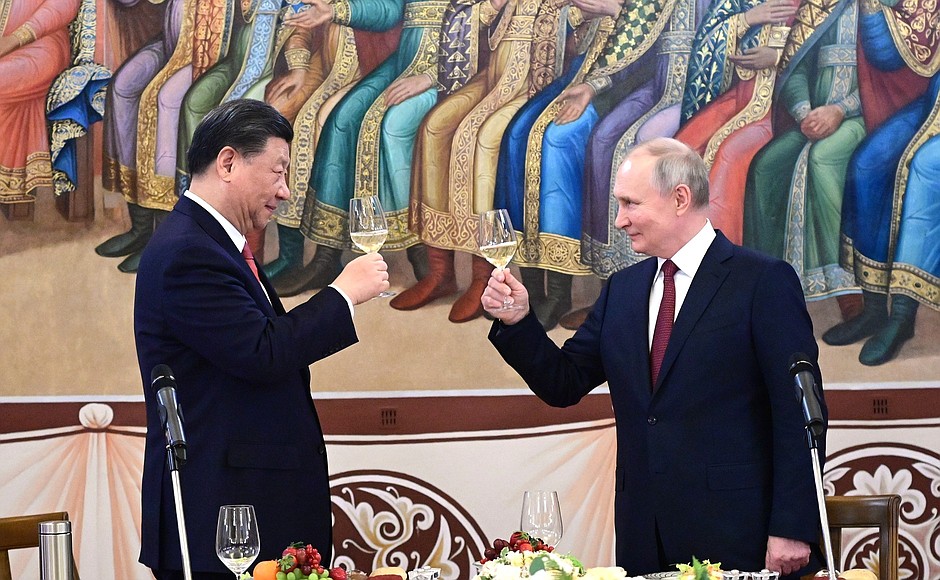 Of course, Xi is playing a strategic game, seeking to gain benefit from a range of visits to and from foreign dignitaries like those from Japan, Malaysia, Russia, Saudi Arabia, Singapore and Spain in recent weeks.And what did Macron secure from Xi? Absolutely nothing! Xi did not promise to broker a deal in Ukraine, nor offer any policy shift whatsoever. Yes, there were several business deals that Macron can crow about, including nuclear power and wind energy, a water desalination plant, and sales of aircraft, helicopters and cosmetics. When other countries are figuring how to reduce dependence on China, Macron is going in completely the opposite direction by seeking closer economic engagement.
Chinese helicopter lessor and operator GDAT ordered 50 H160 helicopters from Airbus Helicopters for more than USD700 million. Even though the H160 is a civilian medium helicopter, France's military has ordered 169 of the H160M military variant.Is there a danger of Chinese aerospace gaining technology from the H160? Remember that China has a long record of license-building and then reverse-engineering French-designed helicopters for the People's Liberation Army (PLA).
This is the case with the AS365 Dauphin, which China manufactured as the Z-9, the Super Frelon which became the Z-8, and the AS350 which became the Z-11. On several occasions, ANI has asked Airbus Helicopters what it thinks of AVIC reproducing its helicopters for the PLA. The response has typically been a Gallic shrug of the shoulders and a denial that it is complicit.
On this visit, Macron signalled no deterrence whatsoever to Xi, not even economic. Instead, he scooped up whatever economic and political capital he could, selling short European and French influence upon China. His suggestions that resisting China's ambitions towards Taiwan is both escalators and futile are even more abhorrent. Macron tweeted that he was "convinced that China has a major role to play in building peace," plus he told French expatriates in Beijing that "China, precisely on the strength of its close relationship with Russia, which has been reaffirmed again in recent days, can play a major role". What foolish and shortsighted assumptions these are!
Such lame excuses are exposed by an interview conducted recently by Fu Cong, Chinese Ambassador to the EU. Fu insisted that the absence of any phone call to date between Xi and Ukrainian President Volodymyr Zelenskyy was of no great importance. "I know people are fixated on the presidential call. The fact that President Xi is not speaking to Zelenskyy does not signify that China is on the side of Russia on the Ukrainian issue."
This is a ridiculous piece of diplomatic double-speak, demonstrating how Xi has made no effort whatsoever to intercede in the Russian-Ukraine war and tell Putin to back down. In fact, Xi has been "too busy" to reach out to Zelenskyy, although he found plenty of time in his schedule to make a three-day trip to Moscow to visit Putin in person last month. Fu said there were frequent lower-level contacts between China and Ukraine, but obviously, a full-scale war does not feature highly enough on Xi's agenda to get personally involved, not even a single phone call. For Macron to even remotely think that Xi has any interest in ending the war is blind idiocy.
Ursula von der Leyen, President of the European Commission, was in Beijing at the same time as Macron, and she had joint meetings with the Chinese both with and without Macron. Cutting a sometimes forlorn figure in contrast to Macron's red carpet treatment and bonhomie with Xi, she warned China not to supply military equipment to Russia.
On Sina Weibo, China's popular social media website, reactions to Macron's visit were generally positive. One person commented: "It seems that French President Emmanuel Macron's trip to China was very effective, and he openly challenged the United States on the plane back to France … Why is Macron suddenly so tough? The most direct reason may be that he has received strong economic support from China." Others praised Macron for his enlightened attitude towards China. "The French have a very great advantage, they are particularly keen on the trend of the times, and they are particularly persistent in what they look for. Either don't do it, or do it very thoroughly … Macron's visit to China this time cannot be regarded as an ordinary diplomatic visit. This is an epoch-making diplomatic event, and we have witnessed history."
The same netizen applauded: "Macron told the world through his visit to China that Europe and China cannot decouple supply chains. When the United States frantically blocked China's technology, France withstood the pressure and declared that Europe and China stood together … When Macron came to China, he handed over the future of Europe to China. In a way, Europe and America have drifted apart."Another netizen commented: "For real mutual benefit, Macron opened up a new model of communication between big countries and China. The exchanges between major countries and China were very characteristic in the past. To put it simply, they turned their faces when they took advantage of the benefits. China is working hard for mutual benefit and win-win results, but what others see is only their own little interests … Macron's visit to China this time is full of mutual benefits. The first to learn to use the mutual benefit to communicate with China, France is really smart."
Another humorously posted, "Macron doesn't want to go back to France. Coincidentally, the French don't want Macron to come back either. It is suggested that Macron waits for the past few years and comes to China to be an old friend of our Chinese people."
Most on Sina Weibo saw the French president's tour to China as a blow to the US strategy of wooing the West to "contain" China. They approved the warm reception accorded Macron. Incidentally, France was the first Western country to establish diplomatic relations with the People's Republic of China, in 1964.Yet another netizen responded, "To be honest, this diplomacy seems to feel good about itself, and in fact it's full of hospitality. It's been a long time since we've seen this type of diplomacy." This underscores the point that, after being on the outer since COVID struck, many see China as regaining traction diplomatically.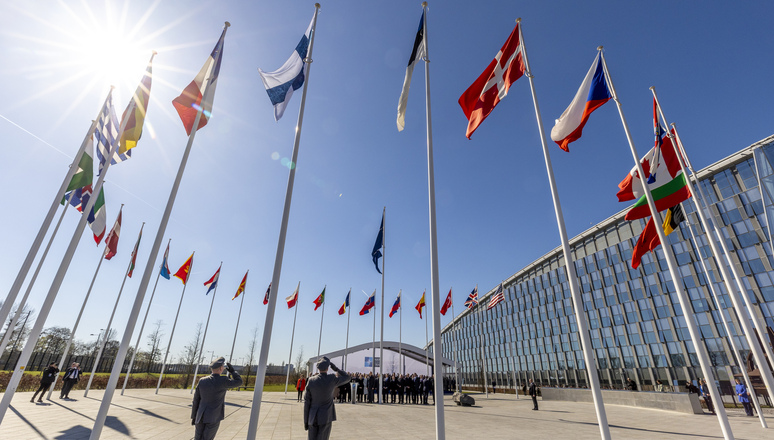 However, some saw through the froth and bubble. "Isn't France a member of NATO? NATO and China are opposites, so don't be too close to them." Elsewhere, Justin Bassi, Executive Director of ASPI in Australia, noted: "Where to start? Macron seems to: blame cross-strait tensions on the USA; wants autonomy from the USA but more reliance on China; fails to back von der Leyen, who appropriately raised Taiwan with Xi; be only invested in Euro security. He forgets about partners, deterrence and France as a Pacific power."
Actually, Macron's words and actions are at odds with previous French government policy. France is the only European nation with a permanent naval presence in Asia-Pacific, and it has 2,840 troops stationed in New Caledonia and French Polynesia in the South Pacific.
Florence Parly, the French Minister of Armed Forces till last year, admitted back in 2019 that "multilateralism is receding, and its core values like sovereign equality, non-interference, respect of borders are on the wane".Responding directly to China, Parly stated: "I would like to tell you that we strongly believe in rules-based order and we strongly believe in international law, among which is freedom of navigation. We consider that the fait accompli is clearly not in accordance with UNCLOS," this being a reference to China's establishment of military bases in the South China Sea.
France's support for Ukraine has been relatively restrained. It has committed just 0.7% of GDP to support Kyiv, which is the second-lowest percentage of any European donor. With such spasmodic support for Ukraine, it is perhaps little wonder that it is willing to throw Taiwan under a Chinese bus. Macron's visit to China elicited absolutely no policy shift from Xi, not even a hint of one. Without needing to concede anything, Xi's sophisticated use of flattery paid off in full. Unfortunately, Macron is ignoring the truth about Xi, an authoritarian who believes aggression, including invading another's sovereign territory, is being on "the right side of history".
Xi thinks anyone improving their military in response to the PLA's massive modernization is guilty of "containment". He insists everyone is "on the wrong track" if they do not wholeheartedly agree with China. Asking for transparency from Beijing is tantamount to "smearing" it, and exposing its interference in the foreign affairs of others is called "racist". Shamefully, this is the kind of regime that Macron seems very comfortable dealing with. (ANI)