Advertisement

The recognition supports the goal of the recently launched Dubai Economic Agenda D33 to consolidate Dubai's status as one of the world's top three destinations for tourism and business….reports Asian Lite News
Dubai has been crowned the number 1 global destination in the Tripadvisor Travellers' Choice Awards for a second successive year, consolidating its position as the world's favourite tourist destination.
The recognition supports the goal of the recently launched Dubai Economic Agenda D33 to consolidate Dubai's status as one of the world's top three destinations for tourism and business.
The international ranking was announced by Tripadvisor, the world's largest travel guidance platform, at its annual Travellers' Choice Best of the Best Destination Awards 2023. The back-to-back global seals of approval underscore the significant efforts to bolster the city's vibrant economy and tourism ecosystem as it seeks to deliver the vision of Sheikh Mohammed bin Rashid Al Maktoum, Vice President, Prime Minister and Ruler of Dubai, to make Dubai the world's most visited and liveable city.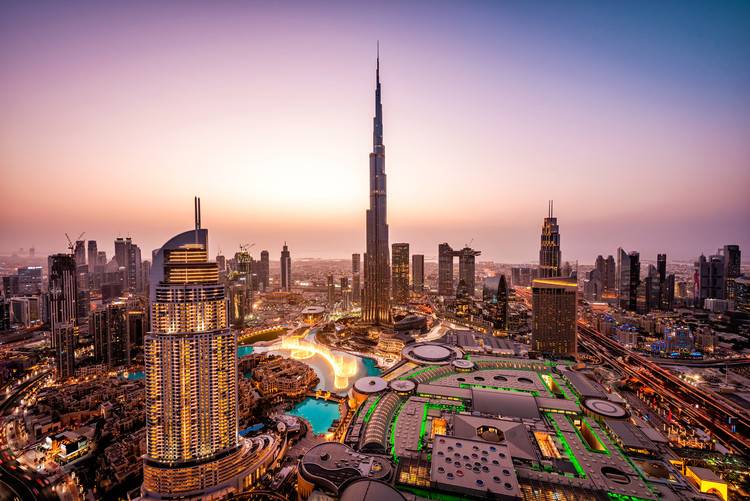 Tripadvisor Travellers' Choice Award winners are uniquely chosen by millions of travellers from around the world, who provide their real and unbiased reviews or opinions on destinations, activities and experiences. The quality and quantity of independent destination reviews and ratings from travellers covered a period of 12 months from 1st November 2021 to 31st October 2022.
"The top ranking by global travellers reflects the vision of the leadership to transform Dubai into the world's top destination for tourism and business, as embodied by a key goal of the Dubai Economic Agenda D33," said Sheikh Hamdan bin Mohammed bin Rashid Al Maktoum, Crown Prince of Dubai and Chairman of Dubai Executive Council.
"The Agenda's objective of consolidating Dubai's status as one of world's top three cities for tourism and business signifies the leadership's determination to mark Dubai out as a clear leader not only as a leisure and lifestyle destination but also as a hub for connectivity, commerce and investment."
"Dubai's diverse tourism attractions and hospitality offerings, combined with its emergence as a leading venue for global events and a magnet for talent and enterprise will continue to reinforce its status as a favourite among global travellers over the next decade. Dubai's tourism, hospitality and events sectors have been at the forefront of a rebound and acceleration of global growth in these sectors over the last two years and will continue to play a key role in shaping their evolution in the future."
The top Tripadvisor award is the latest addition to a series of international accolades bestowed on Dubai, demonstrating the city's enduring appeal as a multifaceted destination.
With more than 13,000 restaurants and cafés spread across the city, offering diverse cuisines for foodies and families, Dubai continued to win international recognition as a global gastronomy hub including the launch of the MICHELIN Guide Dubai and the arrival of renowned fine-dining restaurant critique guide Gault&Millau in 2022.
Several of Dubai's restaurants, chefs and gourmet experiences were also recognised in the inaugural edition of the Middle East & North Africa's 50 Best Restaurants Awards 2022.