Advertisement

Abhijeet Patil, Chairman of Raja Rani Travels called connecting film tourism with Kashmir a "masterstroke" and added that "there will definitely be some takeaway in the future."…reports Asian Lite News
India G20 Sherpa Amitabh Kant on Monday said that the G20 Tourism Group meeting in Kashmir will spread the message of progress, prosperity and tourism.
He called tourism a "big employment creator" and stressed that it has a "huge multiplier impact." Speaking to ANI, Amitabh Kant said, "All the guests who have come from different parts of the world. All the countries which are represented here are very, very happy. They have got a lot of warmth, affection, great Kashmiri hospitality. They are enjoying the beauty and charm of Kashmir. Now, tourism is a big employment creator. It has a huge multiplier impact. It is the biggest job creator. And this meeting will spread the message of peace, of progress, of prosperity, of tourism being a very key driver, particularly for culture, particularly for filmmaking, it will help us to have a huge job creation."
Amitabh Kant said that the essential aspect of the G20 meeting will lead to greater job creation in Kashmir. He said that it will help to promote Kashmir's handloom, handicrafts, walnut fruit and pashmina.
"The essential aspect of this G20 will lead to greater and greater and greater job creation in Kashmir. That is what our objective is through travel and tourism. It will help us to promote handloom. It will help us to promote the handicrafts of Kashmir which are very good. It'll help us to promote the cricket bat, the walnut fruit, the pashmina of Kashmir. All these products will promote in a very big way," Amitabh Kant said.
Responding to a question regarding how much more tourism will grow in Kashmir with this event, he said, "I think Kashmir will be packed for years to come. Kashmir in the years to come will see huge buoyant growth of travel and tourism. You will get very good high-value tourists coming here. This will help us to promote and market Kashmir as a destination all over the world."
Abhijeet Patil, Chairman of Raja Rani Travels called connecting film tourism with Kashmir a "masterstroke" and added that "there will definitely be some takeaway in the future."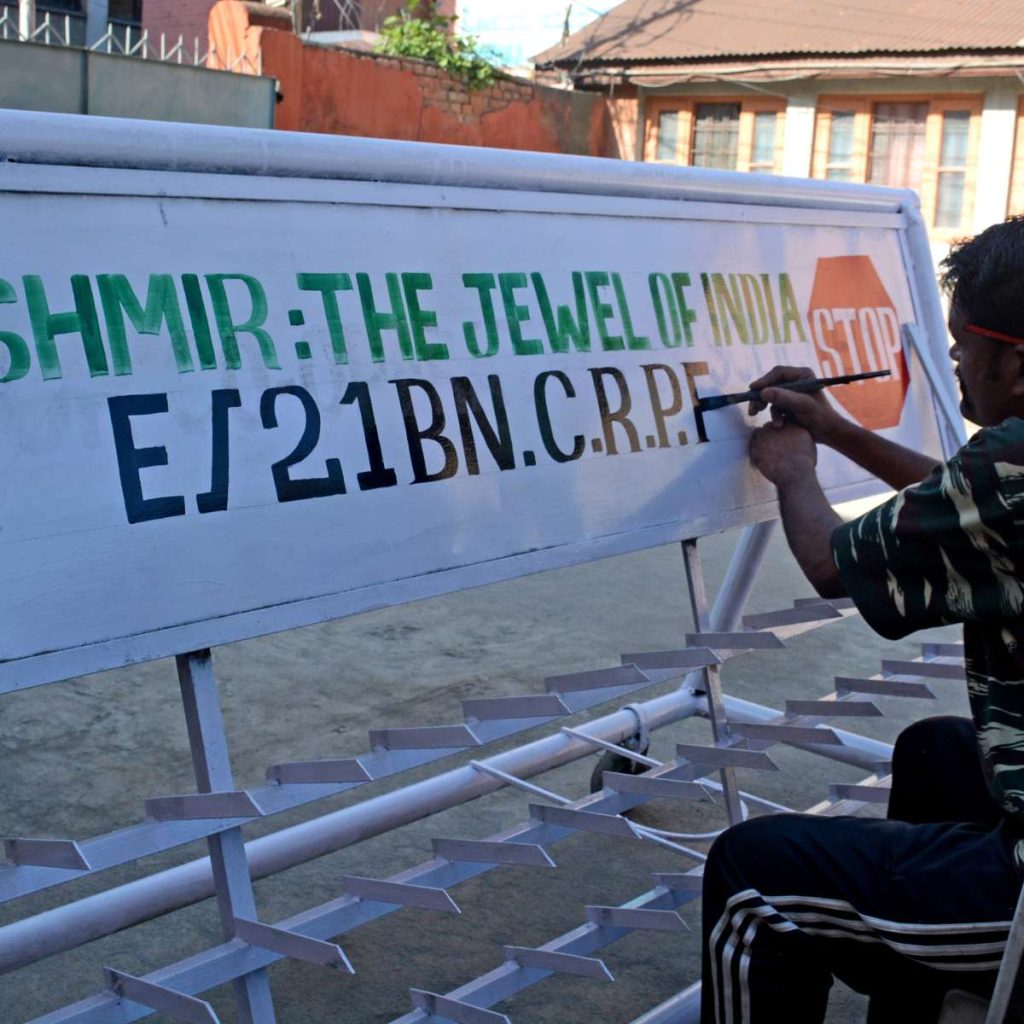 While speaking on the third G20 Tourism Working Group Meeting in J-K's Srinagar, Abhijeet Patil said, "With the hosting of the G20 meeting in Kashmir, people here are feeling a sense of inclusiveness at the grass root level. With this event, a message will go out that Kashmir is a safe destination for shooting films. The whole world has witnessed how Bollywood has increased tourism."
Mushtaq Chaya, a prominent hotelier in Srinagar on the third G20 Tourism Working Group said,
"It's a great day as people from all over the world have come to Kashmir today. What can be better for tourism than this?"
The 3rd Tourism Working Group meeting is being held at Srinagar from May 22-24. The G20 delegations were welcomed by Union Tourism Minister G Kishan Reddy, along with Amitabh Kant G20 Sherpa at Srinagar Airport. An ethnic and magnificent display of traditional dance forms by local Artists, showcasing Jammu and Kashmir's cultural heritage, was also done.
The Ministry of Tourism in the press release said, "This G20 Tourism Working Group meeting in Srinagar aims to strengthen economic growth, preserve cultural heritage, and promote sustainable development of the region." (ANI)