Advertisement

The Organisation of Petroleum Exporting Countries (OPEC), Gas Exporting Countries Forum (GECF), International Energy Forum (IEF), Arab Petroleum Exporting Countries (OAPEC), African Petroleum Producers' Organisation's (APPO) have pledged full support to UAE COP28 Presidency….reports Asian Lite News
International energy organisations and officials have affirmed their unwavering support to the UAE's inclusive approach to this year's COP28 and to its President-Designate, Dr. Sultan Ahmed Al Jaber, Minister of Industry and Advanced Technology.
"The UAE is a recognised global leader in tackling the challenges related to energy, climate change and sustainable development. Not only in words, but also in its actions with major investments into the development and deployment of renewables and technologies focused on reducing greenhouse gas emissions," said OPEC in a statement.
"Dr. Al Jaber is a well-respected and renowned global energy leader. As Chairman of Masdar and Group CEO of the Abu Dhabi National Oil Company (ADNOC), he has guided Masdar into becoming a global leader in renewables and continues to lead ADNOC on an unprecedented decarbonisation path, with ADNOC today having some of the lowest emissions per barrel of oil produced globally," added the statement, published on the organisation's website.
"OPEC believes that COP28 needs every voice at the table to achieve practical, pragmatic and realistic solutions. We wish the UAE and Dr. Al Jaber every success."
Announcing his full support for the UAE in hosting the global event, Secretary General of the Gas Exporting Countries Forum (GECF), Eng. Mohamed Hamel expressed his belief that the UAE would succeed in hosting COP28 and producing significant and noticeable results for the future of climate action.
"UAE is a pioneer in combating climate change, advancing practical financial and technological solutions for sustainable development, and combining a balanced approach between economic development, social progress, and environmental protection," he added.
He highlighted the "exceptional" experience of COP28 President-Designate in areas of tackling the challenges related to energy, climate change and sustainable development.
According to Joseph McMonigle, Secretary-General of the International Energy Forum (IEF), the UAE has made a significant contribution to global advocacy for climate and environmental action.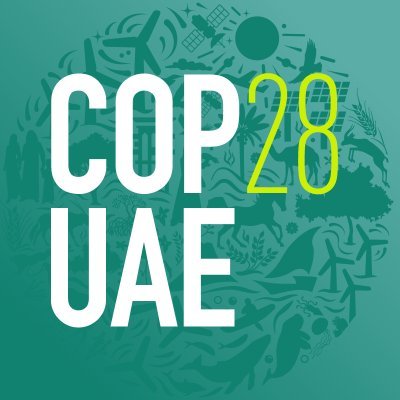 Jamal Issa Al-Loughani, Secretary General of the Arab Petroleum Exporting Countries (OAPEC), said that "The UAE's hosting of COP28 in November 2023 will play a significant role in advancing international efforts to address climate challenges and achieve energy sustainability."
The African Petroleum Producers' Organisation's (APPO) hailed the UAE's outstanding efforts in ensuring COP28 will be a "comprehensive platform for all international energy stakeholders to map out a doable and realistic course for a successful energy transition.
1,000+ CEOs commit to emission cuts
Razan Al Mubarak, UN Climate Change High-Level Champion for COP28 and president of the International Union for Conservation of Nature (IUCN), highlighted the UAE's keenness to launch more positive and ambitious initiatives and engage with all relevant parties, as the world needs tangible solutions to address climate challenges.
In an interview with the Emirates News Agency (WAM), Al Mubarak revealed that more than 1,000 private sector executives and members of the Dubai Chamber had joined the path towards reducing global emissions by half by 2030 and reaching zero emissions by 2050.
She also called on more institutions to continue their diligent efforts and raise their ambitions and commitment to remove carbon and adopt environmentally-friendly measures to combat climate change, stressing the need to listen to everyone's opinions so that they can play an active and engaged role in the path to COP28 and beyond.
The event, titled "Road to COP28: Driving Collective Climate Action in the UAE," provided an opportunity for all local stakeholders and non-governmental actors to learn more about COP28's climate leadership roles and presidency, including international climate initiatives, such as "Race to Zero" and "Race to Resilience," in addition to the UAE Alliance for Climate Action.
The event coincided with the UAE's preparations to host COP28.