Advertisement

Approximately 98 per cent of the world's data and voice traffic are carried by international submarine cables..writes Ateet Sharma
Quad partners India, Australia, Japan and the United States vowed to discuss overarching priorities and engage with the private sector and also welcomed Canberra's commitment to establish an Indo-Pacific Cable Connectivity and Resilience Programme which will commission technical and policy research, share best-practice policy frameworks and provide technical assistance to the Indo-Pacific.
Approximately 98 per cent of the world's data and voice traffic are carried by international submarine cables and as much as 95 per cent of international data traffic in the Indo-Pacific is carried by undersea cable networks, making them vital to connectivity as well as a source of strategic vulnerability.
"The partnership will strengthen cable systems, drawing on the world-class expertise of Quad countries in manufacturing, delivering and maintaining that cable infrastructure," Australia's Minister for Communications, Michelle Rowland said in May.
In July, with the launch of Darwin's first-ever direct connection to the global network of high-capacity subsea telecommunications cables – the 7700km Darwin-Jakarta-Singapore Cable (DJSC) system – Australia took a major leap forward towards bridging the digital divide and unlocking new opportunities for growth, innovation, and development in the region.
Wong realises India's significance – and that of Southeast Asia – in a region where a "grand drama of global geopolitics" is being played on a stage dominated by great powers.
The minister has in the past acknowledged that what happens in, to and through this region will be strategically central to Australia's future.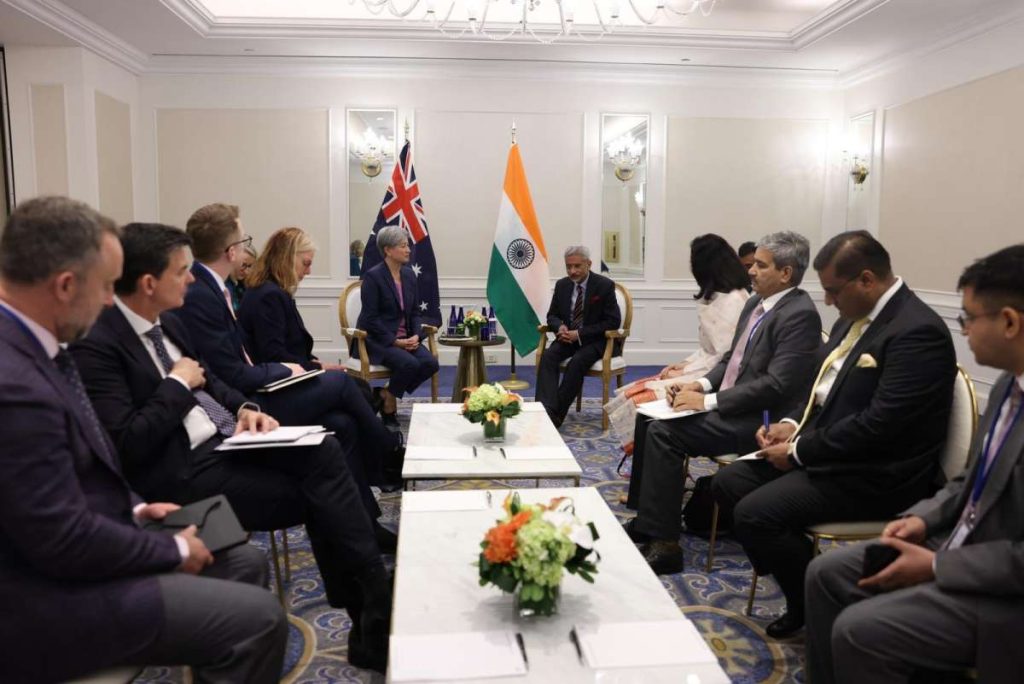 IndiaNarrative.com has reported extensively about the ongoing intense rivalry between the US and China to gain an upper hand for the control of international subsea internet cables.
The grand geopolitical tussle was visible in plain sight when i SubCom LLC, an American subsea cable company, won a contract to build the Southeast Asia-Middle East-Western Europe 6, or SeaMeWe-6, internet cable.
The 19,200-kilometer undersea SeaMeWe-6 cable will link Singapore to Marseille, France, passing through Malaysia, Bangladesh, Sri Lanka, Maldives, India, Pakistan, Djibouti, Saudi Arabia, Egypt, Greece and Italy along the way. According to its schedule, the laying of the fibre-optic cable should be completed in the first quarter of 2025.
Advertisement