Advertisement

Most of the connectivity projects between India and Bangladesh are initiated at bilateral, trilateral, and subregional levels to expand cross-border transport infrastructure, writes Siddhartha Singh
India and Bangladesh are geographically a contiguous entity, and therefore connectivity is a natural manifestation as well as a driver of growing partnership between two countries.
A key ingredient for strengthening and deepening the relationship between India and Bangladesh is multi-faceted connectivity because connectivity ensures increased productivity and shared socio-economic benefits, enhances greater understanding, and brings people closer.
The ongoing connectivity projects between India and Bangladesh constitute a cluster of arterial nodes: highways, waterways, railways, and airways. Most of the Connectivity projects between India and Bangladesh are initiated at bilateral, trilateral, and subregional levels to expand cross-border transport infrastructure.
After the operationalization of India's "Neighborhood First" policy, introduced by the Modi government, has revived the focus on enhancing connection with Bangladesh and other eastern neighbors in all dimensions and these efforts have now begun to show some fruitful results.
India-Bangladesh energy connectivity
India-Bangladesh connectivity is not limited to just rail, road, ports, and inland waterways but it also includes digital and energy connectivity. Prime Minister of India, Narendra Modi and Prime Minister of Bangladesh, Sheikh Hasina recently inaugurated the India-Bangladesh Friendship Pipeline.
This is a first of its kind cross border energy pipeline between India and Bangladesh, built at a cost of INR 377 crore, the cost of which has been borne by the Government of India under grant assistance.
The India-Bangladesh Friendship Pipeline will transport one million Metric Tonnes Per Annum (MMTPA) of High-Speed Diesel to Bangladesh in a sustainable, reliable, and cost-effective manner with a minimal carbon footprint.
This new pipeline is a vivid example of the energy security cooperation between India and Bangladesh at a crucial time when the entire world is facing an energy shortage and supply constraints.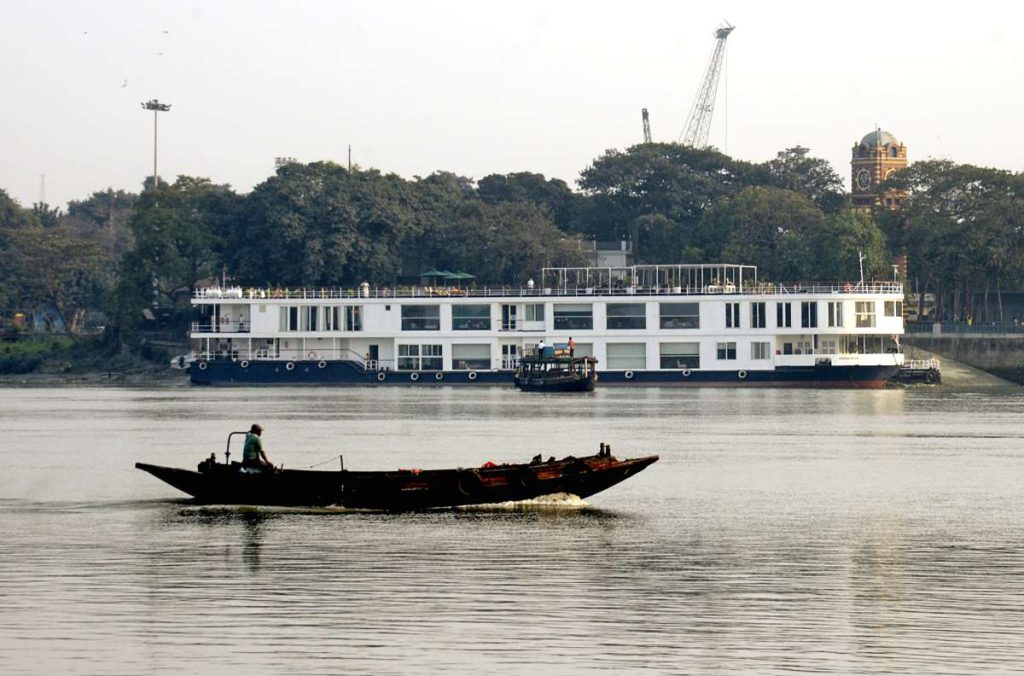 Strategic dimension of connectivity programme
The economic rationale for connectivity to boost reintegration is understandable. However, the urgency at which New Delhi views its connectivity efforts in Bangladesh has strategic dimensions also.
There has been a growing sense that if India does not integrate with its neighbors especially Bangladesh through new and improved connectivity, then it may lose its important strategic neighbor like Bangladesh to a rising China. Beijing's growing penetration into Bangladesh provides the urgency and enhances India's resolve to speed up the connectivity process.
The construction of high-quality roads by India with the capacity of carrying an ever-increasing load of people and goods, and their proper and timely maintenance along with ensuring safe and easy navigability on the rivers, and construction of modern, user-friendly river ports are an integral part of India's overall framework of cooperation with Bangladesh in the area of connectivity.
India-Bangladesh rail link and its impact on economy
The railway has been recognized universally as an efficient, economic, and eco-friendly mode of transportation for people and products. Indian rail technology is normally compatible with that of Bangladesh.
The Haldibari–Chilahati rail connection is the latest in a growing list of rail connectivity, with particular focus on connectivity between eastern part of India and Bangladesh.
In addition, many of the rail links that had existed historically but were disrupted after the 1965 India–Pakistan War have now been restored, and more are in progress.
The Indian government is taking up several projects for augmenting railway infrastructure as railway-based transport has a multiplier effect on economic efficiency and returns.
Additionally, multiple parcel and freight trains carry essential commodities and finished goods across the border. The border areas of India and Bangladesh are realizing the multiplier effect of railways in promoting people to people exchanges and trade.
Other modes of cross-border connections
Cross-border buses operate along five different border routes connecting India's States of Assam, Meghalaya, Tripura, and West Bengal with Bangladesh.
Northeastern States of India offer enormous opportunities not just for the movement of people but, importantly, also for trade and investment.
Numerous connectivity projects interconnecting Bangladesh and India's Northeastern States are aimed to strengthen the interdependencies that will give further fillip to the traditionally integrated socio-economic connections built because of linked history and geography between India and Bangladesh.
The sea ports of Bangladesh, especially the under-construction deep sea port at Matabari, should be the most feasible option for the Northeastern states of India to use Matabari port for the exports of goods as well as the import of raw materials.
India-Bangladesh bilateral trade
In the last five years, bilateral trade between India and Bangladesh has grown from $7 billion to around $18 billion in FY 2022. Bangladesh's exports to India have reached almost $2 billion in the last Financial Year.
India, with its diverse market, has emerged as the top export destination for Bangladesh in Asia. For India also, Bangladesh is the biggest trade partner of India in South Asia.
India-Bangladesh development partnership
Bangladesh is also the largest development partner of India as the Government of India has committed nearly $9.5 billion under the Concessional Lines of Credit scheme and the Concessional Financing Scheme.
India has provided concessional loans to Bangladesh for development projects, especially connectivity initiatives. These initiatives include improving rail connectivity between Khulna and Dhaka, Chilahati and Rajshahi, and connecting Mongla port with Darshana-Gede built at a cost of $312 million, building the Parbatipur-Kaunia rail project for fuel transportation built at a cost of $120 million, and supplying road construction equipment and machinery to repair and maintain Bangladesh's road network.
The 'Upgradation of Mongla Port' is the largest project in the Shipping/Ports sector which the Government of India is financing under the Line of Credit scheme.
Over the last few years, India has grown to become Bangladesh's largest development partner. According to a report by the World Bank, seamless transportation connectivity between India and Bangladesh has the potential to boost national income by 8% in India and 17% in Bangladesh.
The need for and scope for improving multifaceted connectivity is limitless. The challenge now is to move the agenda forward at the desired rate in order to benefit people on both sides of the India and Bangladesh border.
Although much work has been done for enhancing connectivity but still much more work remains to be done to drive fast shared prosperity along border regions between India and Bangladesh.
(The author is a Senior Research Fellow at India Foundation; views expressed his own.)
ALSO READ-Bangladesh resists China's push for Teesta river management