Advertisement

India has reportedly set a two-year time line to complete the task of theatre commands and joint operations.
India is fast-tracking formation of its tri-service theatre commands after Prime Minister Narendra Modi imparted urgency to integrated warfare as the way forward during the combined military commanders' conference in Bhopal earlier this month.
Hindustan Times is reporting that following the Prime Minister's directive, the Chief of Defence Staff Gen, Anil Chauhan landed at the Southern Army Command headquarters in Pune today.
He had, in the previous days, visited Western Naval Command and the Mazagon Dockyards Limited (MDL) in Mumbai to pass on the PM's message of urgent integration. The report points out that a two-year time line has been set to complete the task of theatre commands and joint operations.
Unsurprisingly, Gen Chauhan had visited the Eastern Army Command in Kolkata and Central Army Command in Lucknow in the first week of April.
The purpose was to review military preparedness in the sensitive Siliguri corridor and at the Hashimara air base, which houses the latest French Rafale fighters.
There is an obvious China angle to the visits, as Chinese troops had intruded in the Doklam in 2017—a move that had the strategic objective of threatening the Siliguri corridor that links the northeast with the rest of India. The Hashimara base is geared up for air operations in China, should the need arise.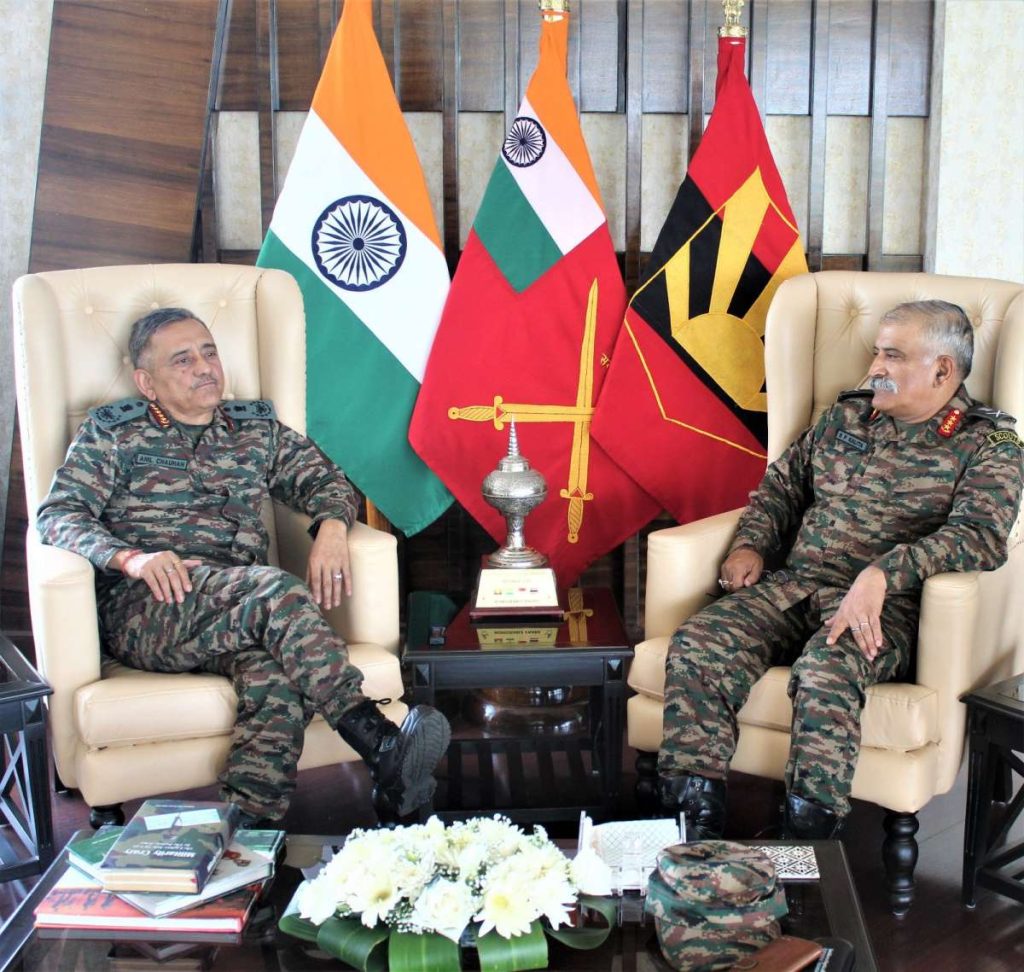 Gen Chauhan is expected to visit all 18 military commands of the Indian armed forces to make it plain that the decision on forming military theatre commands is irreversible, and is part of a process to transform the military into an efficient 21 st century fighting force.
According to the daily, at the Combined Commanders' Conference (CCC) in Bhopal, PM Modi is understood to have given a clear message to speed up tri-service integration and avoid duplication in logistics, weapons procurement, and war fighting. The PM said that the armed forces should contribute towards national development in peacetime while remaining prepared for the worst-case scenario on Indian borders.
PM Modi also asked the forces to avoid wasteful expenditure by having separate messes and separate arrangements for rest and recreation of troops and the newly inducted Agniveers. He also delivered the message of the need to form a mature military-civilian industrial complex through the "Atamanirbhar Bharat," route.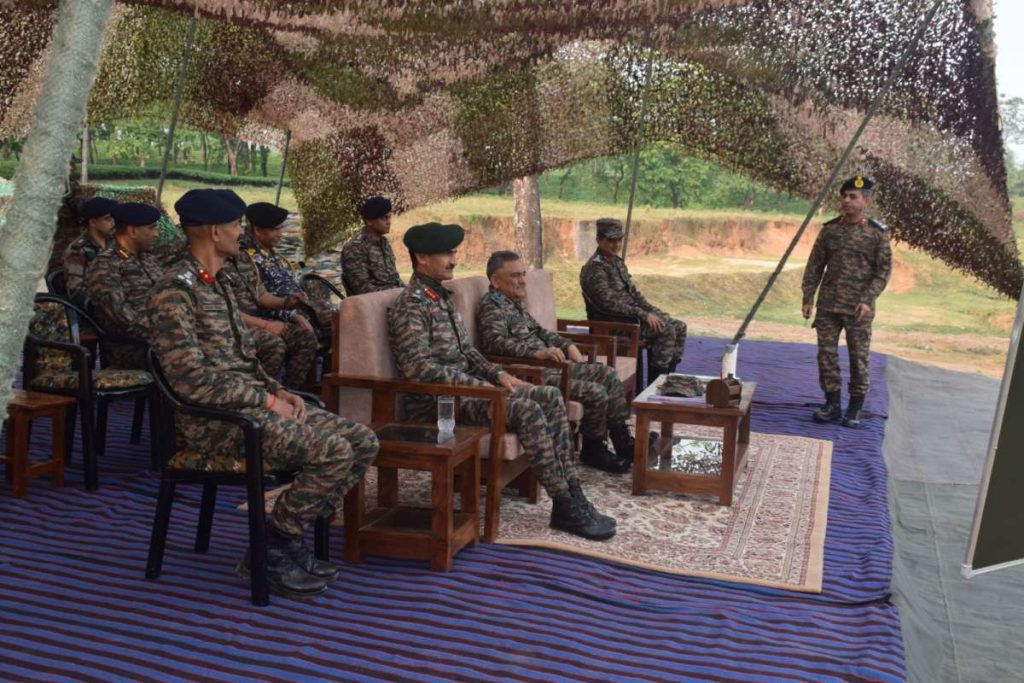 During his visits, CDS is also reviewing India's military preparedness to deter a rising China along the land borders as well as in the Indian Ocean.
"Specific instructions have been imparted to the military commanders in the Eastern Command to secure the Siliguri corridor by keeping a note of Chinese activities across the LAC. Similar instructions have been issued to Southern Army Command in the context of western borders with Pakistan," the report said.
(India Narrative)