Advertisement

A US court has already cleared the extradition of Tahawwur Rana to India where he is sought for his involvement in the 2008 Mumbai terror attacks…reports Asian Lite News
India is in regular touch with the United States authorities to ensure the 'speedy and early extradition' of Tahawwur Rana, 26/11 Mumbai attacker, whose extradition to New Delhi has received a green signal from the US, Foreign Secretary Vinay Kwatra said on Thursday.
Responding to a media query on the bilateral meeting with US President Joe Biden, Kwatra said, "Look, as I've already mentioned to you, the bilateral meetings on the sidelines of the G-7 Summit in Hiroshima are still being formed up. So I am not going to make any assumptions about which meetings would happen, and which meetings would not happen. But whatever bilateral meetings that the Prime Minister holds on the sidelines of the G7 Summit with whichever leader, the entire gamut of the bilateral relationship with that particular country would fall under the scope of discussions between the Prime Minister and that leader. But very specifically not connected to the question of which bilateral meeting will take place or not."
On the issue of extradition of Tahawwur Rana, he said, " In so far as the question of Tahawwur Rana is concerned, we are in very regular touch with the US authorities to ensure that there is a speedy and early extradition of Tahvarana. We have all seen the judgment which was given by the local US court there. That conversation of ours with the US side is continuing."
Earlier, US Court said that the 26/11 Mumbai attacker Tahawwur Rana should be extradited to India under the extradition treaty between India and the US.
The order read that the Court has reviewed and considered all of the documents submitted in support of and in opposition to the request and has considered the arguments presented at the hearing. And on the basis of that, the court makes the decision and certifies to the Secretary of State of the United States the extractability of Rana on the charged offences that are the subject of the request.
US Magistrate Judge of the US District Court of California, Judge Jacqueline Chooljian, said in a 48-page court order dated May 16, which was released Wednesday.
This statement came a month before the visit of Prime Minister Narendra Modi to the US.
Rana was arrested in the US on an extradition request by India for his role in Mumbai attacks in which 10 Pakistani terrorists laid a more than 60-hour siege, attacking and killing over 160 people, including six Americans, at iconic and vital locations of Mumbai.
Indian authorities allege that Rana conspired with his childhood friend David Coleman Headley to assist the Pakistani terror group Lashkar-e-Taiba " in the orchestration of the terror attacks.Headley and Rana attended military high school in Pakistan together.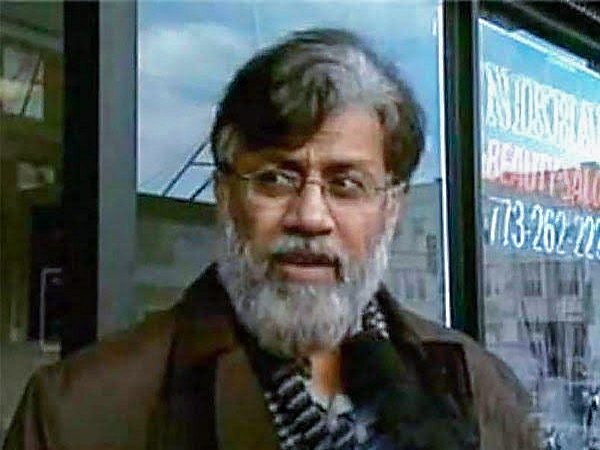 Rana's immigration law center in Chicago, as well as a satellite office in Mumbai, was allegedly used as a front for their terrorism activities between 2006 and 2008, prosecutors say.
Headley, the master plotter of the 26/11 Mumbai attack, had pleaded guilty and testified against Rana. Rana is fighting extradition by claiming double jeopardy because he was acquitted of Mumbai massacre charges in a Chicago federal courtroom. Rana is arguing that he has already been acquitted of the charges he would face overseas. (ANI)
ALSO READ-Mumbai attacks planners must be brought to justice: Jaishankar