Advertisement

Indian Ambassador to the UAE said both countries, serving as chairs for the G20 and COP28 this year, are leveraging their positions to collaboratively shape a transformative global agenda…reports Asian Lite News
As respective chairs of G20 Summit in New Delhi, and COP28, the UN Climate Conference in Dubai this year, India and the UAE are bringing their synergies to use these platforms to set the agenda for a new world, a top Indian diplomat said.
"This global agenda calls for development, justice, equity and harmony for all, and promotes the common values of Mahatma Gandhi [father of Indian nation] and Baba Zayed [UAE's founding father] — our shared vision of One Earth, One Family and One Future [India's G-20 Presidency theme]," added Sunjay Sudhir, the Indian Ambassador to the UAE.
UAE's active G-20 engagements
In an exclusive interview with Emirates News Agency (WAM) at the Indian Embassy in Abu Dhabi on Wednesday, the envoy said that India, having the Presidency of G20 this year, invited the UAE as a guest country and the UAE has truly reciprocated this gesture with its active participation across the G20 engagements.
"This can be reflected in the fact that there has been more than one UAE minister visiting India almost every month. They are also large accompanying teams of experts and senior officials. This has made the presence of the UAE at G20 this year very visible and as friends, it is the mutual strength and success for India and the UAE," Sudhir explained.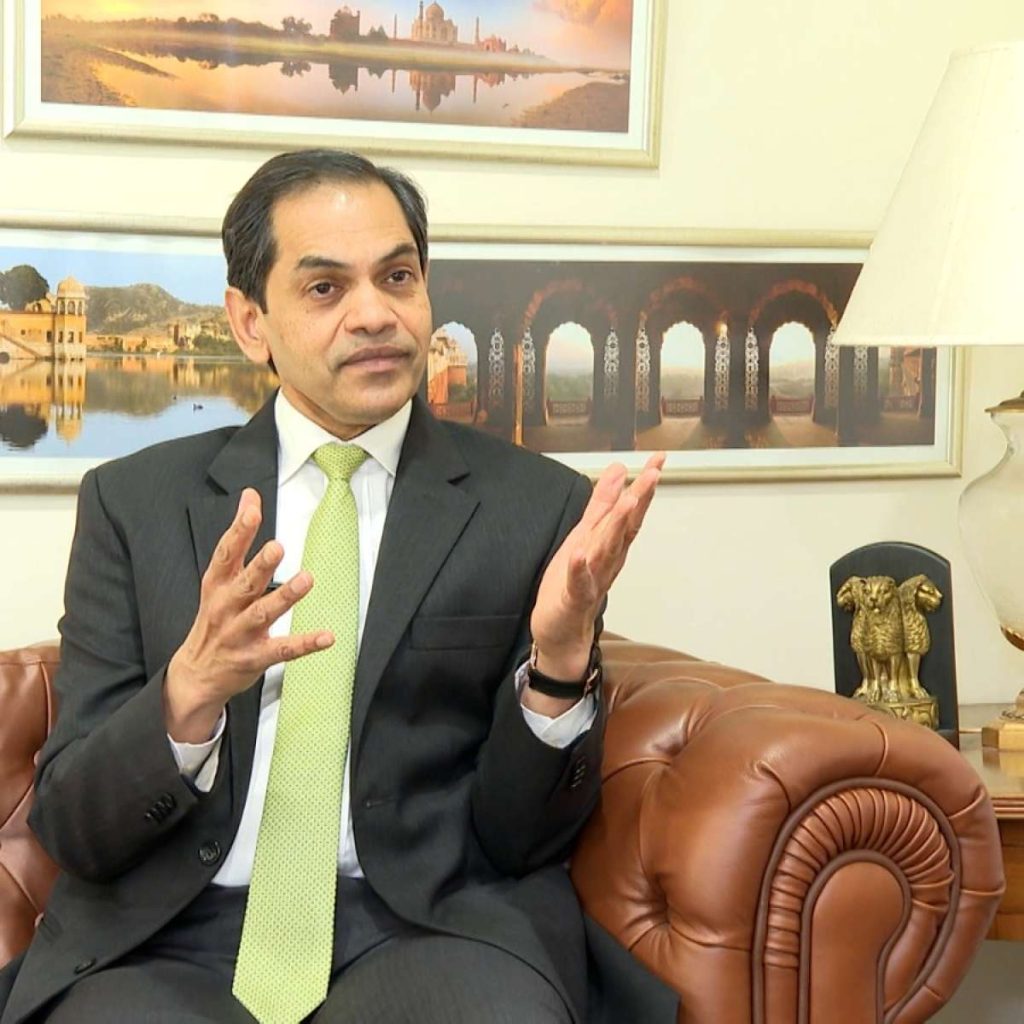 As G-20 countries are responsible for 80 percent of the world's carbon emissions, a consensus on emission reduction at the summit is important.
"It has been India's constant endeavour to arrive at a consensus in all G20 meetings. We will continue with our efforts in this direction. Emission reduction is an important priority for India," Sudhir stressed.
He added that India and the UAE have been working very closely on the issues of climate change, and COP28. "We support UAE's COP28 presidency and are looking forward to the December Climate Action Summit in Dubai."
G20 and WTO Ministerial meeting
G20 trade and investment ministers' meeting (TIMM) in Jaipur late last month adopted the key resolutions developed during the year by the trade and investment working group. The outcomes of the TIMM will be presented to the G-20 Leaders' Summit.
The ambassador noted that India-UAE cooperation in this regard is relevant as the UAE will be hosting the World Trade Organisation (WTO) Ministerial Meeting next year.
"As in the case of the multilateral forums, our two countries have been collaborating closely in WTO as well. We recognise the importance of the five priority areas identified in the trade and investment track at G20 this year. As a country, it has been our endeavour to progress on all these areas. These priorities have become critical, particularly as the world emerges from the aftereffects of COVID pandemic that left global supply chains deeply shaken," the ambassador explained.
He added, "India-UAE partnership has been like a beacon of light even during the tough COVID times where we strived to succeed in continuing the value chain linkages between our two countries."
India and the UAE are major trade partners, Sudhir pointed out. "With the steady increase in bilateral trade since the signing of the Comprehensive Economic Partnership Agreement (CEPA) last year, I am confident that we will achieve our target of non-oil bilateral trade of US$ 100 billion in the next few years."
ALSO READ-COP28: Global Business & Philanthropy Leaders to Convene in UAE