Advertisement

Measures such as the reduction of corporate tax rates, the enhancement of ease of doing business, and progressive reforms in the Foreign Direct Investment (FDI) policy have further bolstered India's appeal as an investment destination. Initiatives like 'Skill India' have focused on harnessing the potential of the country's young population, with nearly 65% of Indians under the age of 35…reports Asian Lite News
In the wake of the COVID-19 pandemic and amidst escalating geopolitical conflicts, India's trajectory as a Global Manufacturing Hub has gained substantial momentum. Fueled by a combination of strategic initiatives undertaken by the Government and conducive factors such as an abundant labour force and innovative ideas of a growing young population, the nation is positioning itself as a formidable alternative to its eastern neighbour, China.
The Indian government has long been committed to fostering a conducive environment for higher and sustainable economic growth and to attract a large chunk of foreign investments. The efforts for more and more ease of doing business have also been intensified in recent years.
One of the most compelling indicators of India's potential lies in its robust economic resilience. In the post-pandemic era, India has exhibited consistent growth, surpassing 7% annually in the last two financial years 2021-22 and 2022-23 and anticipations for the current financial year are also high. The Indian government's ambitious target of being the third-largest economy by 2027-28 has garnered widespread attention, with experts increasingly optimistic about its feasibility.
Recently, in October 2023, according to S&P Global, India is poised to become the world's third-largest economy by 2030, outstripping economic powerhouses such as Germany and Japan. Projections indicate that India's nominal GDP, currently standing at USD 3.5 trillion, will soar to a staggering USD 7.3 trillion by 2030, surpassing even the Japanese economy, and solidifying India's position as the second-largest economy in the Asia-Pacific region.
According to the recent IMF report, India's GDP growth rate, according to calendar year, is projected at 6.3% in 2024, 6.3 % in 2025, 6.3% in 2026 and 6.3% in 2027, significantly higher than China's GDP growth rate of 4.1% in 2024, 4.1% in 2025, 4.0% in 2026, and 3.6% in 2027.
A convergence of various factors has facilitated India's emergence as a dominant manufacturing force, presenting an enticing opportunity for international investors and businesses to explore new horizons. Foremost among these factors is India's burgeoning consumer base, which ranks as the world's largest. The rapid expansion of the middle class has transformed the nation into a thriving market for goods and services.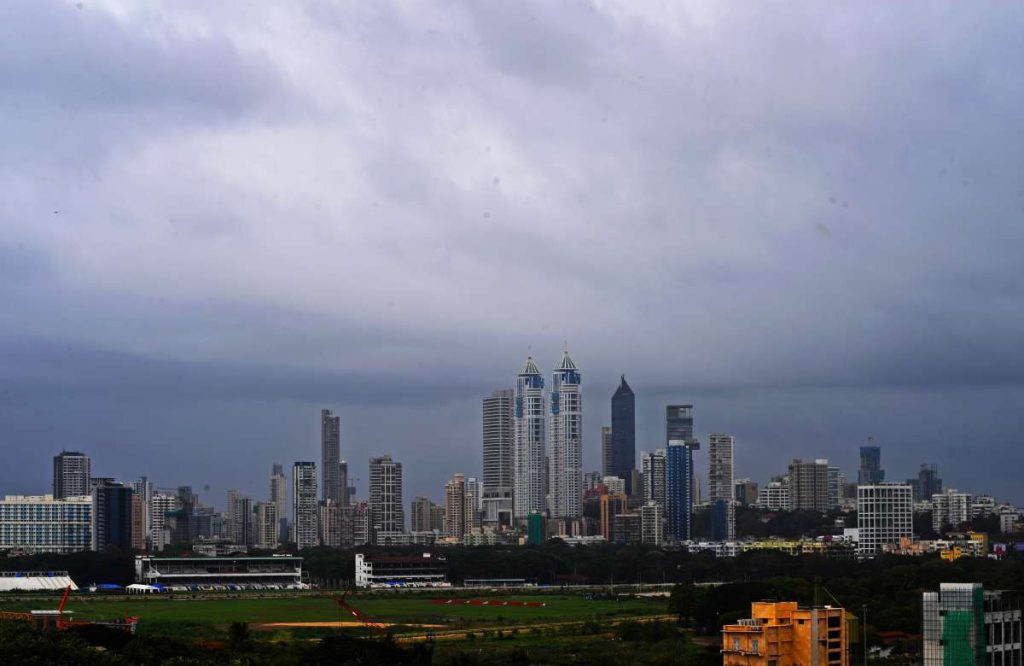 As the second-largest consumer of mobile phones and the foremost importer of arms, India offers a promising landscape for businesses contemplating a shift in their operations. India has become the second-largest mobile phone manufacturing country, with cumulative shipments of locally produced handsets crossing two billion during the 2014-2022 period. By adopting a steady government policy and the incredible contribution of the Indian defence industry, India has accomplished a considerable achievement in defence exports. In the Financial Year 2022-23, the exports have reached an all-time high at around Rs 16,000 crore. There has been a rise of over ten times in defence exports since 2016-17.
The Indian government's proactive policy adjustments have served to unlock key sectors for investment, stimulate job creation, and revitalize the nation's infrastructure. The Government has proactively pursued initiatives to attract foreign investments, prominently exemplified by the 'Make in India' campaign launched in 2014. This ambitious program aims to generate 100 million jobs, emphasizing the nation's commitment to fostering a conducive environment for business growth.
Measures such as the reduction of corporate tax rates, the enhancement of ease of doing business, and progressive reforms in the Foreign Direct Investment (FDI) policy have further bolstered India's appeal as an investment destination.
Initiatives like 'Skill India' have focused on harnessing the potential of the country's young population, with nearly 65% of Indians under the age of 35. The initiative aims to equip this demographic dividend with the requisite skills, ensuring a workforce that is both skilled and cost-effective, with labour costs significantly lower than those in China. The initiatives in the infrastructure segment like NIP (National Infrastructure Pipeline) and Gati- Shakti are creating employment opportunities for unskilled, semi-skilled skilled workforce in the infrastructure development and construction sectors. With the identification of over 7600 key infrastructure projects under the National Infrastructure Pipeline, valued at approximately $1.5 trillion, India is poised to overhaul its logistical framework, enhancing its manufacturing capabilities. Government CAPEX has also reached at Rs.10 lakh crore for the current financial year 2023-24.
India's impressive leap to the 63rd position in the Ease of Doing Business ranking among 190 countries underscores the concerted efforts made by the government to streamline regulatory procedures and reduce bureaucratic hurdles. Supporting measures such as the Production Linked Incentive (PLI) schemes have further invigorated the manufacturing sector. PLI scheme for large-scale electronics has emerged as the most successful scheme while generating employment opportunities and leading to a significant increase in exports of smartphones.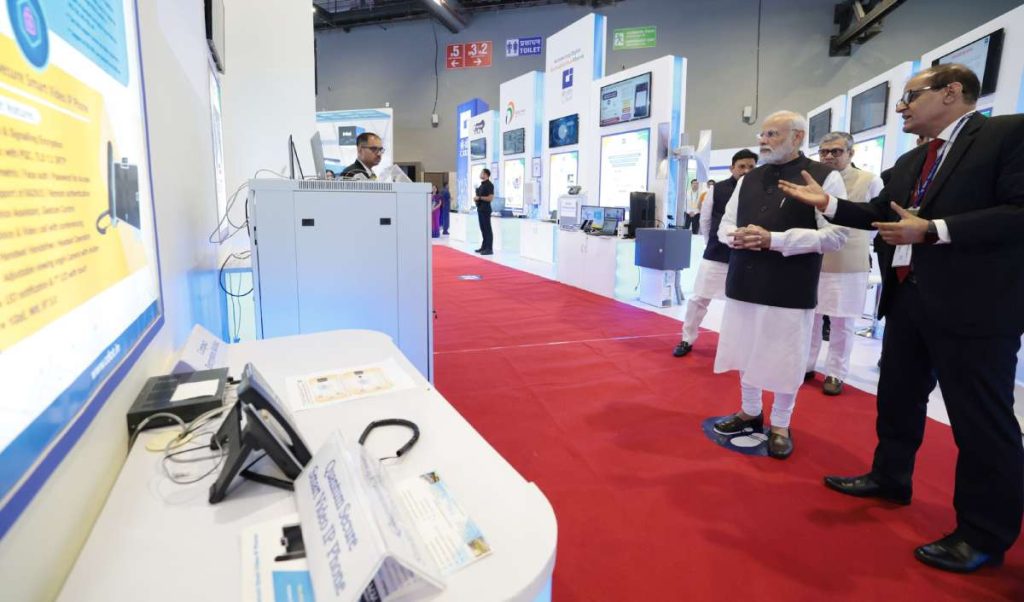 India has witnessed a substantial influx of foreign direct investment, receiving a record $230 billion over the past three financial years. Anticipations are that the country will be a USD 100 billion FDI destination in the next 2-3 years. For enhancing of ease of doing business, more than 40,000 compliances have been reduced.
On the exports front, there was a 15% increase in India's exports to a record $770 billion during FY2022-23 from USD 670 billion in 2021-22. There is a more than 100% increase in India's exports from USD 375 billion in 2010-11. And India aims to achieve exports of USD 1 trillion each in goods and services by 2030. According to the recent IMF report, India's export growth is projected at 4.7% in 2024, 4.3% in 2025, 4.3% in 2026 and 4.4% in 2027, significantly higher than China's export growth of 1.0% in 2024, 3% in 2025, 3% in 2026, and 3% in 2027.
The focus of the Government these days is to reduce the costs of doing business; and to make manufacturing processes more and more competitive which will lead to large economies of scale, increased volumes and enhanced exports. The focus on developing waterways and port projects, with an anticipated investment of around Rs 6 lakh crores, is set to significantly reduce logistical costs, rendering Indian manufacturing more cost-effective. Emphasizing the untapped potential of waterways for trade, India is looking to scale up its usage, considering that it currently conducts a mere 3.5 per cent of its trade through waterways, significantly lower than other leading economies.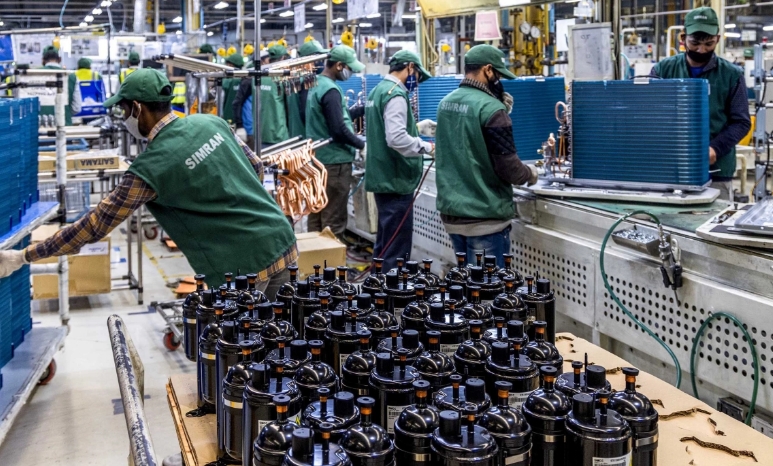 In order to maintain this upward growth trend and reinforce its status as a global manufacturing centre, India is actively targeting crucial markets for mutually beneficial trade relationships. Alongside significant trade partners such as the United States, the United Kingdom, Japan, and Russia, India is also intensifying its trade engagements with Saudi Arabia and the United Arab Emirates. India has recently concluded Free Trade Agreements (FTAs) with the UAE and Australia, while also actively pursuing an FTA with the UK and EU.
Looking ahead, India aims to consolidate its presence in sectors such as digital services, IT and ITES, consumer goods, food processing, and lifestyle products, leveraging its rich cultural heritage and skilled workforce. Simultaneously, the nation seeks to expand its foothold in established sectors like automobiles, electronics, and medical devices, further fortifying its industrial prowess.
As India embarks on this transformative journey, the benefits are expected to extend beyond economic dividends. A surge in employment opportunities, augmented GDP growth, and increased per capita income are poised to trigger a social renaissance, amplifying access to superior education and healthcare for India's 1.4 billion citizens.
Embracing this unprecedented wave of transformation, India is poised to redefine its economic landscape, charting a path toward prosperity and sustainable growth. As the nation treads uncharted territories, it remains resolute in its pursuit of a future marked by progress, prosperity, and resilience.
Advertisement