Advertisement

The ceremony at India House in Washington was attended by friends of India from diverse fields, including the US Congress, business, media, students and members of the Indian diaspora…reports Asian Lite News
As India celebrated its 74th Republic Day on Thursday, a flag-hoisting ceremony was also held at the Indian Embassy in Washington on the occasion.
During the celebration, Ambassador Taranjit Singh Sandhu emphasised that India is seen as a country that can be relied upon to bring stability and security on multiple counts during these uncertain and complex times by highlighting India's G20 Presidency and other crucial initiatives at multilateral fora like the Voice of the Global South Summit held earlier this month. Taking to Twitter, Sandhu wrote, "On #74thRepublicDay of #India , unfurled the tricolour at India House in #WashingtonDC."
The ceremony at India House in Washington was attended by friends of India from diverse fields, including the US Congress, business, media, students and members of the Indian diaspora.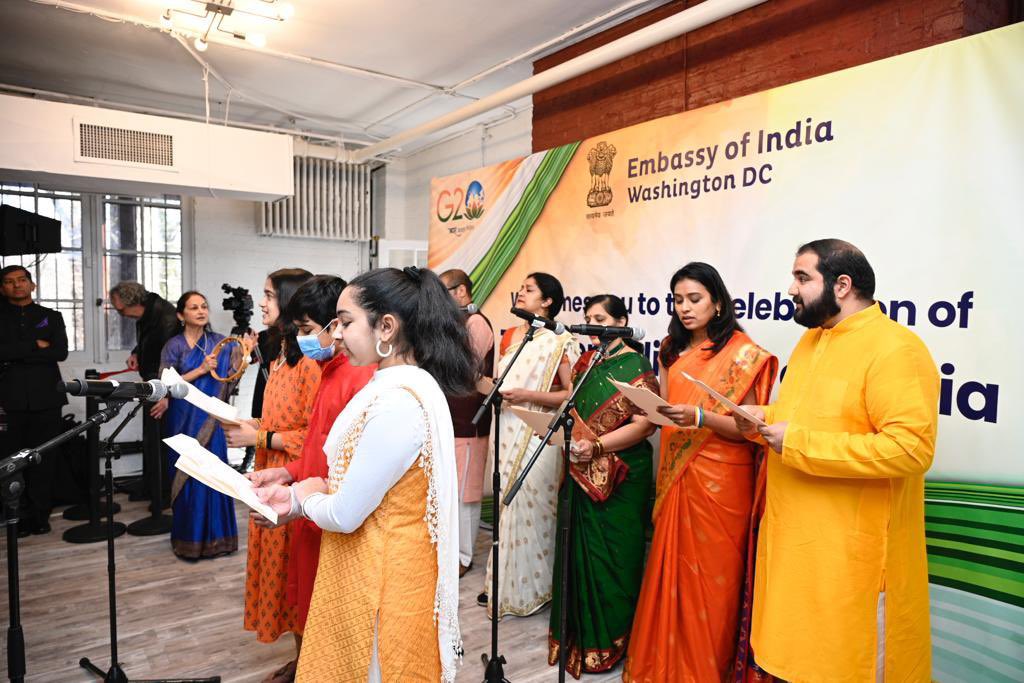 Congressman Ro Khanna as well as Shri Thanedar were also present during the celebration alongside Sandhu.
"Delighted to celebrate #RepublicDay in India House along with Congressmen @RoKhanna @RepShriThanedar, members of Indian Diaspora and Friends of India," Sandhu tweeted.
In his address at the occasion of India's 74th Republic Day, he also noted that India and the US, are benefiting from mutual exchanges, across domains including healthcare, clean energy, security, education, and technology, translating the vision of PM Modi and President Biden into action.
"He noted that Mr. Srinivas Varadan, an Indian American Mathematician and a distinguished diaspora member, has been conferred the Padma Vibhushan, one of the highest civilian awards by the Government of India," according to an official statement.
At the event, Congressman Ro Khanna, Chair of the House Caucus on India and Indian Americans, also addressed and recalled the sacrifices of his own family members during India's freedom struggle and pointed out that countries across the globe drew inspiration from India's freedom struggle.
He also expressed happiness in seeing both India and Indian Americans thriving in the world, the official release added.
In another statement, Congressman Shri Thanedar emphasised that being the fifth representative of Indian descent in the United States was a turning point for Indian Americans and that he and his congressional colleagues will fight to improve relations between India and the United States.
During the ceremony, Gandharva School of Music, Richmond students performed patriotic songs in tune as part of a cultural performance.
India celebrated its 74th Republic Day with great fervour. Egyptian President Abdel Fattah El-Sisi was the Chief Guest at the Republic Day parade in the national capital.
Several world leaders extended greetings on India's Republic Day.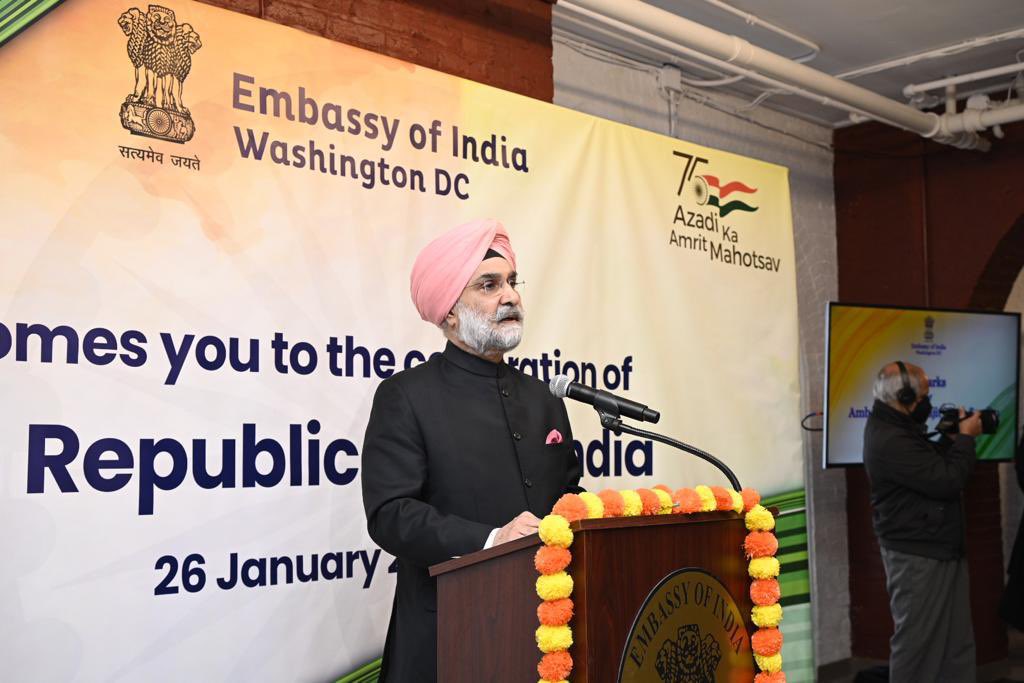 Lawmakers greet India
Greeting Indian Americans and the people of India on the country's 74th Republic Day, top US lawmakers said India is a "strong partner" in the Pacific and strengthening relevant institutions is vital to the partnership between the two countries.
"Happy 74th Republic Day, India! Grateful to have such a strong partner in the Pacific and looking forward to continuing to strengthen our collaboration through my role on the India Caucus!" Senator Mark Warner, Co-Chair of the Senate India Caucus, said.
Senator Bob Menendez, Chairman of the Senate Foreign Relations Committee said that on India's Republic Day, Americans celebrate the rich culture and contributions of the largest democracy – and its diaspora communities. "The commitment to advance freedom, democracy, and security and strengthen relevant institutions is vital to the US-India partnership," he said.
"Happy 74th Republic Day India! We join you today in celebrating India's Constitution," South and Central Asia Bureau of the State Department said in a tweet. "Look forward to our continued collaboration!" it added.