Advertisement

Iran warned the US government about the "legal and international responsibilities" of its "threatening" remarks against Iran…reports Asian Lite News
Iran has warned the US that it will not tolerate any aggression against its territory and interests and will react "decisively," in response to what it calls "threatening" remarks by US Secretary of State Anthony Blinken.
The warning by Iranian Foreign Ministry Spokesman Nasser Kanaani comes a day after Blinken told the Arabic news channel Al Arabiya that "all options are available on the table" should the talks on the revival of a 2015 nuclear deal fail to come to fruition, according to a statement published on the Ministry's website on Monday.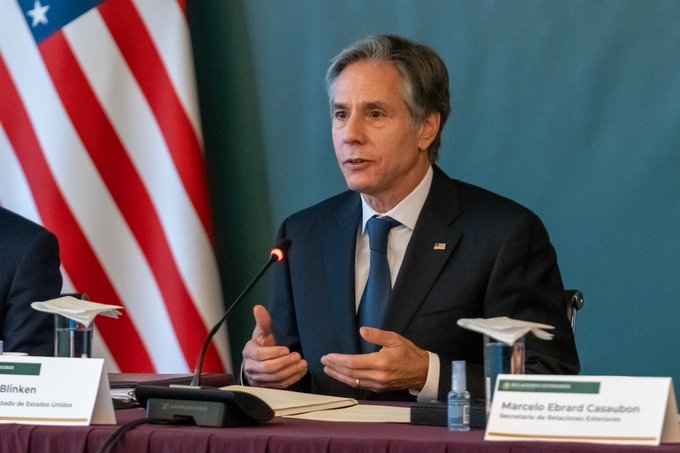 Kanaani also warned the US government about the "legal and international responsibilities" of its "threatening" remarks against Iran and the political consequences of such "provocative" comments, Xinhua news agency reported.
He reaffirmed that nuclear arms have no place in Iran's national security doctrine but the country will not stop its scientific, technical and technological progress in the nuclear field in line with the Non-Proliferation Treaty.
Iran signed the nuclear deal, formally known as the Joint Comprehensive Plan of Action (JCPOA), with world powers in July 2015, agreeing to put some curbs on its nuclear programme in return for the removal of sanctions on the country. The US, however, pulled out of the deal in May 2018 and reimposed its unilateral sanctions on Iran, prompting the latter to reduce some of its nuclear commitments under the deal.
The talks on the JCPOA's revival began in April 2021 in Vienna. No breakthrough has been achieved after the latest round of talks in August 2022.