Advertisement

Many armed outfits have emerged in Balochistan as they continue to target Chinese interests, given Beijing's increasing economic footprint in the region…reports Asian Lite News
Pakistan's close ally and neighbour, China, has invested heavily in the country, building modern transportation networks, special economic zones and energy projects as part of its multi-billion-dollar project, the China-Pakistan Economic Corridor (CPEC).
The investments, however, overwhelmingly benefit China only. This has naturally sparked conflicts and resistance throughout Pakistan as Pakistanis grow increasingly discontent. The growing discontent can be seen in resource-rich Balochistan, where the Baloch have resisted massive Chinese investments, especially in the Gwadar area. There has been a mass displacement of the indigenous population in the region and many restrictions have been placed on local fishermen because of the Gwadar port construction.
The Baloch have begun targeting Chinese workers and contractors and have even begun destroying public property to oppose Islamabad's backing of Chinese investments.
Recently, a bomb blast, claimed by the Balochistan Liberation Army derailed a passenger train in Balochistan's Bolan district. Some 18 people were injured in the incident. Many such armed outfits have emerged in Balochistan as they continue to target Chinese interests, given Beijing's increasing economic footprint in the region.
"The people of Balochistan are resisting against China because they believe that the Chinese authorities and the Chinese government have become partner of Pakistani state, Pakistani military and establishment in the plundering of Baloch resources. So, for people of Balochistan as they say the CPEC is billion dollar project and it's a game changer but for the people of Balochistan since day one it has been a disaster", says Hakeem Baloch, senior activist of Baloch National Movement.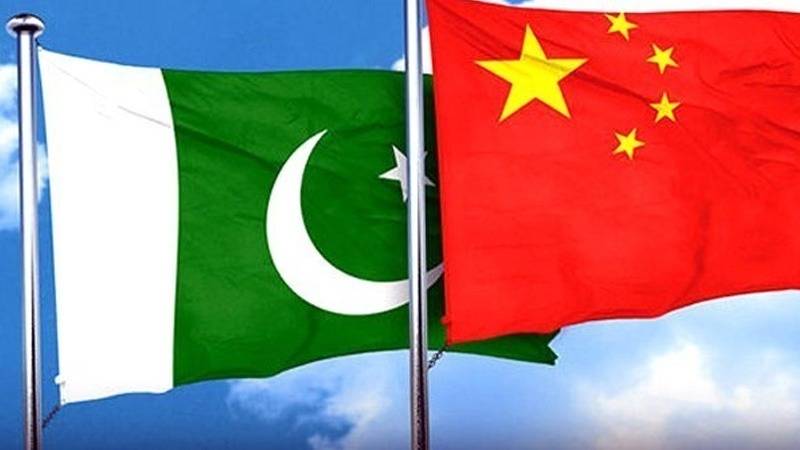 Pakistan is still recovering from last year's devastating flash floods which caused an estimated 40 billion USD in damage, according to a Bloomberg report. The floods and their long-lasting trail of destruction have pushed the country into a multi-layered crisis with high inflation and shortages of food and essential medicines.
Pakistan was recently able to secure over 8 billion USD in foreign aid from donors, but this is merely a bandaid. The situation has become so dire in the country that Prime Minister Shehbaz Sharif is now on a donation-seeking spree, seeking money from almost anyone and everyone.
In another striking blow, Pakistan appears to have been dumped by their "sweet as honey" friend, China. Seeing no positive signs of recovery, many Chinese companies in the crisis-hit country have remained reluctant to continue their projects due to delayed payments, rising exchange rates and the uncooperative behaviour of the state authorities.
China has even delayed many of its crucial development projects in Pakistan including the Mainline-I railway project, the Karachi Circular Railway project, the Azad Pattan hydropower project and the Thar Block-I coal project.
Experts fear that the worsening economic conditions and depleting forex reserves may even force Pakistan to sell its nuclear assets.
Amjad Ayub Mirza, an expert of Pakistan's Affairs says, " Pakistan's last-ditch attempt would be to sell its nuclear weapons and recently there have been rumours that Pakistan, in collaboration with Pakistan military, has tried to smuggle large quantities of Uranium across the globe to sell it for money."
In addition to economic uncertainty, Pakistan is also trying to contain a host of internal conflicts with Tehreek-e-Taliban Pakistan (TTP), a terrorist group in Khyber Pakhtunkhwa, which has raised many concerns over regional security.
In June last year, the TTP announced the end of an indefinite ceasefire with the government and issued orders to its fighters to carry out attacks across the country. For over a decade, the TTP had been waging a revolt against the Pakistani government to demand the implementation of hard-line Islamic rule and the release of its members from Pakistani jails.
The TTP enjoys support from neighbouring Afghanistan which is ruled by the Taliban. Pakistan and its secret services agency, the ISI, miscalculated the Taliban's victory in Afghanistan as an opportunity to control the Pashtun tribal belt.
The Taliban, however, actually began to oppose Pakistan's interference in their internal matters. The relationship with Islamabad and Kabul continues to deteriorate and the conflicts at the border, the Durand Line, have become uncontainable. Unlike India, Pakistan failed to realize the importance of a strong economic foundation and principles and did not invest in strengthening ties with its neighbours.
Heavily reliant upon foreign aid, global economic sanctions have all but crippled the country. Pakistan had been on the FATF, Financial Action Task Force's grey list for "strategic counter-terrorist financing-related deficiencies since 2018. The country briefly experienced some success when it was removed from the grey list late last year.
The success was short-lived, however, as the United Nations blacklisted the deputy head of the Pakistan-based terror organisation, Lashkar-e-Taiba, Abdul Rehman Makki, as a global terrorist. China recently withdrew its hold on a joint bid by India and the US, for the listing of the Pakistan-based terrorist Makki, at the UNSC 1267 Committee – for his involvement in "raising funds, recruiting and radicalising youth to violence and planning attacks in India".
Pakistan is home to a dozen UN-designated "foreign terrorist organisations", including many India-centric terror organizations like Lashkar-e-Taiba and Jaish-e-Mohammed. Once groomed by the Pakistan Army and spy agency, the ISI, as an asset to Pakistan, these terror groups are proving to be a liability for the country.
Pakistan's common citizens are now struggling to eat two meals a day. Poor healthcare, poverty and malnutrition are rampant across the South Asian nation, especially in the aftermath of the 2022 flooding.
According to UNICEF, by mid-January this year, as many as 4 million children were still living near contaminated and stagnant flood waters, risking their survival and well-being.
The multifaceted impacts of years of poor governance by politicians and the military establishment in Pakistan are now clearly visible. A country of some 232 million people, Pakistan is facing the threat of bankruptcy, which will have its ripple effects on global peace and stability. (ANI)