Advertisement

US spokesman Kirby said North Korea seeks to secure food supplies in exchange and that the potential arms deal is being arranged through a Slovakian arms dealer…reports Asian Lite News
White House National Security Council spokesman John Kirby said that North Korea is working to send dozens of kinds of weapons and munitions to Russia to be used in Moscow's ongoing war against Ukraine in exchange for food supplies, the media reported on Friday.
Addressing a virtual press briefing on Thursday, Kirby said North Korea seeks to secure food supplies in exchange and that the potential arms deal is being arranged through a Slovakian arms dealer, identified as Ashot Mkrtychev, reports Yonhap News Agency.
"We remain concerned that North Korea will provide further support to Russia's military operations against Ukraine," he said, noting that North Korea delivered large quantities of munitions to Russia late last year.
"As part of this proposed deal, Russia would receive over two dozen kinds of weapons and munitions from Korea. We also understand that Russia is seeking to send a delegation to North Korea and that Russia is offering North Korea food in exchange for munitions."
The US Department of Treasury said it has imposed sanctions on Mkrtychev for arranging the arms deal between North Korea and Russia.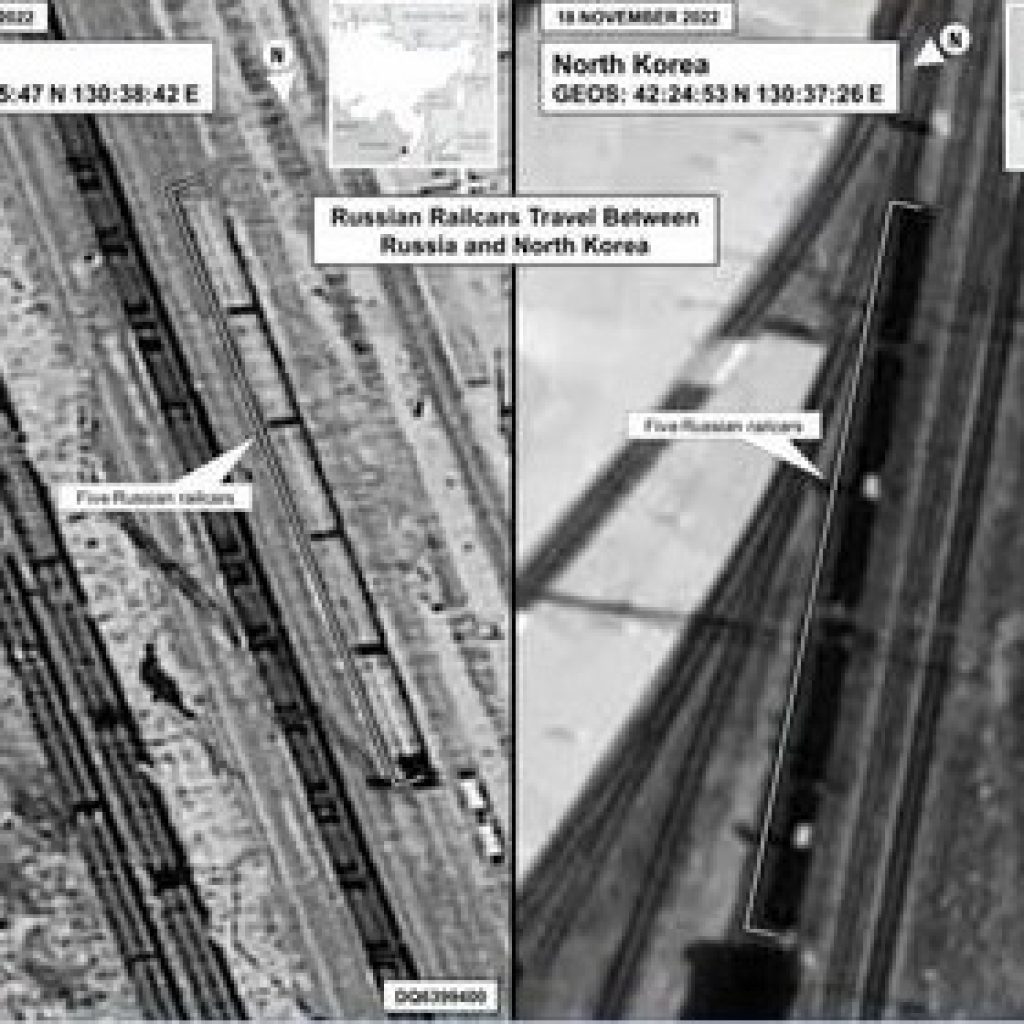 "Between the end of 2022 and early 2023, Mkrtychev worked with DPRK officials to obtain over two dozen kinds of weapons and munitions for Russia in exchange for materials ranging from commercial aircraft, raw materials, and commodities to be sent to the DPRK," the Department said in a statement.
DPRK stands for the Democratic People's Republic of Korea, North Korea's official name.
Kirby emphasised that any provision of weapons or munitions to Russia by North Korea would be in violation of multiple UN Security Council resolutions, which prohibit any shipments of weapons to and from the North.
"Any arms deal between North Korea and Russia would directly violate a series of UN Security Council resolutions. We've taken note of North Korea's recent statements that they will not provide or sell arms to Russia and we are continuing to monitor this closely," he told the briefing.
"We are going to continue to identify, expose and counter Russian attempts to acquire military equipment from North Korea or from any other state that is prepared to support its war in Ukraine."
North Korea is one of the poorest countries in the world and has experienced chronic food shortages for decades, including a devastating famine in the mid-to-late 1990s, the BBC reported.
In February, experts warned the reclusive nation was facing a critical food crisis due to a significant drop in production — worsened by poor weather, strict border controls and the effect of international sanctions.
Satellite imagery from South Korean authorities shows that the North produced 180,000 tonnes less food in 2022 than in 2021.