Advertisement

Prime Minister Prachanda's visit to India, which is still being worked out at the diplomatic level, is expected to give momentum to bilateral power sector cooperation, writes Santosh Ghimire
Indian and Nepali officials are set to meet later this month to push energy partnership, which is likely to continue despite the election of a new government in Nepal.
The 10th meetings of the Joint Steering Committee (JSC) at the secretary level and Joint Working Group (JWG) at the joint secretary level on Feb.17-18 will focus on expediting ongoing projects on hydropower, officials said.
"Power sector cooperation has been a strong pillar of Nepal-India partnership. The upcoming meeting will focus on joint development of generation projects in Nepal, joint development of cross-border power transmission infrastructure, power trade under respective domestic regulations and policy framework, and capacity building assistance," Madhu Bhetuwal, a spokesperson for Nepal's Ministry of Energy, told India Narrative.
The meetings in New Delhi are taking place after Nepal and India recently constituted a Joint Hydro Development Committee (JHDC) to further explore the development of viable hydropower projects in Nepal with particular focus on storage projects. The JHDC has five members on each side.
In August last year, the Investment Board of Nepal signed a Memorandum of Understanding (MoU) with India's National Hydroelectric Power Corporation (NHPC) Limited to develop the West Seti and Seti River (SR6) projects. This was earlier being developed by China.
During the meeting, Nepal is expected to propose construction of two new Nepal-India cross-border transmission lines, officials familiar with the matter said.
The first is a 400kV transmission line connecting Nepal's Duhabi city with Purnia of the Indian State of Bihar. The second one is a 400kV transmission line connecting Nepal's New Lamki (Dodhara) with India's Bareli.
Nepal is rich in water resources with a combined potential to generate more than 42,000 hydroelectric power, according to various studies.
There are several other India-aided projects including the 900 MW Arun-3 hydroelectric project which are under construction.
Providing a long-term vision on energy cooperation, "India-Nepal Joint Vision Statement on Power Sector Cooperation" was issued during former Prime Minister Sher Bahadur Deuba's official visit to India in April 2022.
During his visit, Deuba invited Indian companies to invest in the development, construction and operation of viable renewable power projects, including in the Hydropower sector in Nepal, focusing on storage-type projects.
The new government led by Prime Minister Pushpa Kamal Dahal aka Prachanda which came to power in December last year, is also keen to intensify power sector cooperation with India in a similar fashion, sources said.
"Irrespective of change of guard in Kathmandu, ongoing power sector cooperation between Nepal and India will go smoothly," said sources.
Prime Minister Prachanda's visit to India, which is still being worked out at the diplomatic level, is expected to give momentum to bilateral power sector cooperation.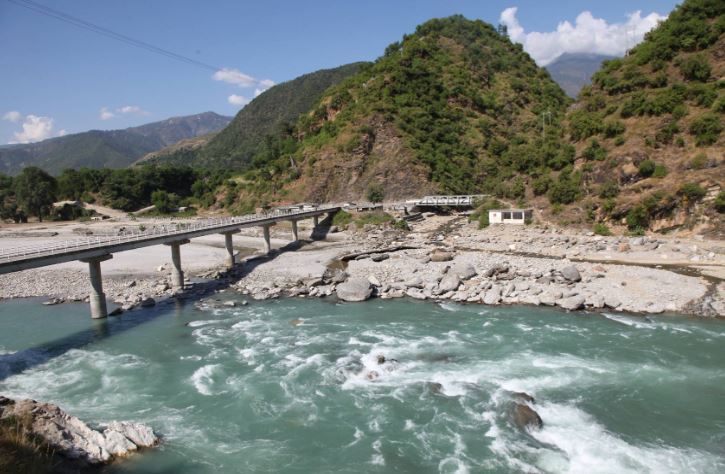 Power trade on agenda
During the upcoming meetings of JST and JWG, Nepali and Indian officials will discuss various issues that have arisen in the hydropower projects including Arun II that are currently being built by the Indian companies.
The issue of ongoing power trade between the two countries will also be figured during the meeting, the spokesperson said. Nepal generated a good income last year by selling its surplus electricity to India, contributing to reducing the Himalayan country's ballooning trade deficit.
As per the figures provided by Nepal Electricity Authority, Nepal sold electricity worth 11.16 billion (Nepali rupees) to India starting June last year. NEA has a plan to sell electricity worth 16 billion (Nepali rupees) in the current fiscal year 2022/23 after resuming export in June next year.
(India Narrative)