Advertisement

White House National Security Council spokesman John Kirby told reporters that China cannot be seen as impartial in any way….reports Asian Lite News
The United States does not consider China to be an impartial mediator in the war in Ukraine between Moscow and Kyiv, a US official said.
White House National Security Council spokesman John Kirby told reporters that China cannot be seen as impartial in any way. This was the most direct US criticism yet of China's aim to be a middleman in efforts to end the war.
He noted that China has not criticized Russia's invasion of Ukraine and has continued to buy Russian oil despite the West imposing sanctions on Moscow's energy industry to cut off funding for the war. Kirby also stated that China echoes "Russian propaganda" that blames the US and other Western countries for the conflict.
During a summit visit to Russia on Tuesday, Chinese President Xi Jinping met with President Vladimir Putin, and the war in Ukraine was high on their agenda.
Putin praised Beijing's 12-point peace roadmap, which includes a call for dialogue and respect for all countries' territorial sovereignty, and said he was open to talks on Ukraine.
"We believe that many of the provisions of the peace plan put forward by China are consonant with the Russian stance and can be taken as a foundation for a peaceful settlement when they are ready for it in the West and in Kiev. However, so far we have not observed such readiness on their part," Putin stated, RT reported.
Kirby claimed that Russia and China want to change the rules of the international order, but their relationship is more of a "marriage of convenience" rather than an alliance.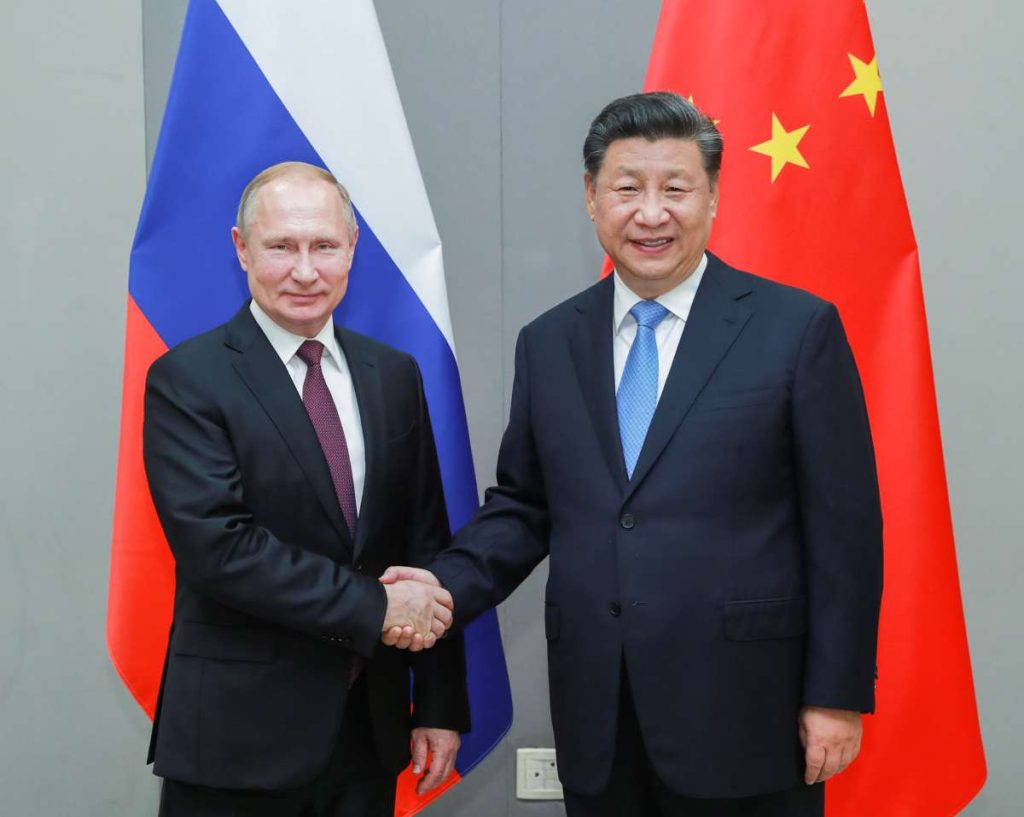 Although the US wants to maintain communication channels with China, Kirby emphasised that he did not know if China had provided military assistance to Russia. While the US has accused China of considering this step, China denies it.
Xi and Putin met behind closed doors first, with a number of top officials, including Foreign Minister Sergey Lavrov, Security Council Deputy Chairman Dmitry Medvedev and Defence Minister Sergey Shoigu taking part in the negotiations on the Russian side.

The two nations have reiterated their commitment to build a multipolar world and reinforce their relations, described as a "strategic partnership". According to Xi, building closer ties with Russia is "a strategic choice China has made on the basis of its own fundamental interests and the prevailing trends of the world", RT reported.