Advertisement

Angry citizens have been protesting around the nation for the past six days, setting power bills on fire and calling for the government to reverse the tariff increase…reports Asian Lite News
Pakistan caretaker Finance Minister Shamshad Akhtar on Wednesday told senators and the electricity consumers to "manage (their) expectations" raised by caretaker Prime Minister Anwaarul Haq Kakar for relief in excessive power bills, saying the country's fiscal space did not permit any subsidy or relief, Dawn reported.
"Please manage your expectations," she said apparently after engagements with the International Monetary Fund (IMF) over the government's desire for some programme relaxations to provide relief in power bills.
She said: "These are things that were approved long before we came and in order to examine things we need to really reflect on…these are there for decades. How can we change decades-old policies."
Akhtar on appearing before the Senate Standing Committee on Finance and Revenue, said there had been staff-level discussions with the IMF and she assured the fund that it was the responsibility of the caretakers to fulfil the requirements of the agreements signed by the previous government.
The minister said she was not "worried about the IMF" but what bothered her the most was the country's worse than anticipated economic situation and the pressure on the fiscal account did not provide room for subsidies except to protect the most vulnerable through higher social safety nets, like BISP.
The Senate committee demanded that immediate steps be taken to reduce electricity theft, end free electricity, and charging fuel costs older than six months should be done away with. Shamshad said the privilege of free electricity was a decades-old policy that could not be withdrawn immediately as it could create legal challenges, as per Dawn.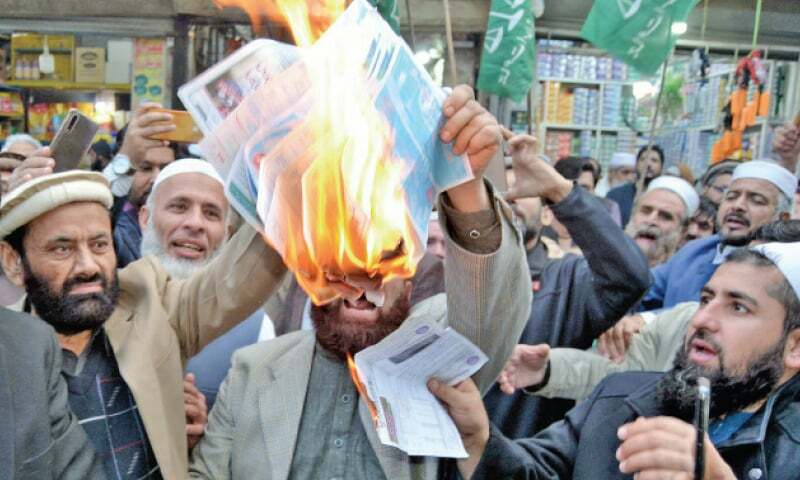 Meanwhile, ARY News has reported that amid stringent International Monetary Fund (IMF) restrictions, traders from throughout Pakistan joined protesters in a demonstration against a significant increase in electricity tariffs on Thursday.
Angry citizens have been protesting around the nation for the past six days, setting power bills on fire and calling for the government to reverse the tariff increase.
The public, who are already suffering from out-of-control inflation, are furious. Numerous trade associations are participating in a shut-down strike in a number of towns, including Rahim Yar Khan, Sukkur, Bahawalpur, Quetta, Vehari, and Peshawar, in an effort to persuade the government to reduce the costs of the bills, ARY News reported. (ANI)