Advertisement

The Democratic president will face the winner of the crowded Republican primary, which features Donald Trump and other lower-profile conservatives…reports Asian Lite News
Senator Bernie Sanders of Vermont said Tuesday that he would forgo another presidential bid of his own and instead endorse President Joe Biden's reelection.
The leading progressive, who was Biden's chief rival in the 2020 Democratic presidential primary, said that he would "do everything I can to see the president is reelected."
"The last thing this country needs is a Donald Trump or some other right-wing demagogue who is going to try to undermine American democracy or take away a woman's right to choose, or not address the crisis of gun violence, or racism, sexism or homophobia," Sanders said in an interview. "So, I'm in to do what I can to make sure that the president is reelected."
Biden on Tuesday announced his decision to seek a second term, even as polls suggest that voters in both parties don't want him to run again. The Democratic president will face the winner of the crowded Republican primary, which features former President Donald Trump and a half dozen lower-profile conservatives.
For much of the year, Sanders had left open the possibility of running again himself. On Tuesday, he said that he would not run and he discouraged any another high-profile progressive candidates from doing so either.
His decision suggests that the progressive wing of the Democratic Party will ultimately unify behind Biden's 2024 bid, even if progressives aren't excited about him.
"People will do what they want to do," Sanders said of other potential primary challenges. "I think Joe Biden will be the Democratic nominee. And my job, and I think the progressive movement's job, is to make certain that he stands up and fights for the working class of this country and does not take anything for granted."
Sanders' decision also signals that, at 81 years old, he will never again seek the presidency.
The silver-haired democratic socialist with the thick Brooklyn accent emerged as a leading progressive voice in the 2016 presidential contest and was in position to secure the presidential nomination in 2020 before his rivals unified behind Biden's candidacy.
In forgoing another presidential bid of his own, Sanders said he would continue to fight for progressive policies as chair of the Senate Committee on Health, Education, Labor and Pensions in addition to helping form new labor unions.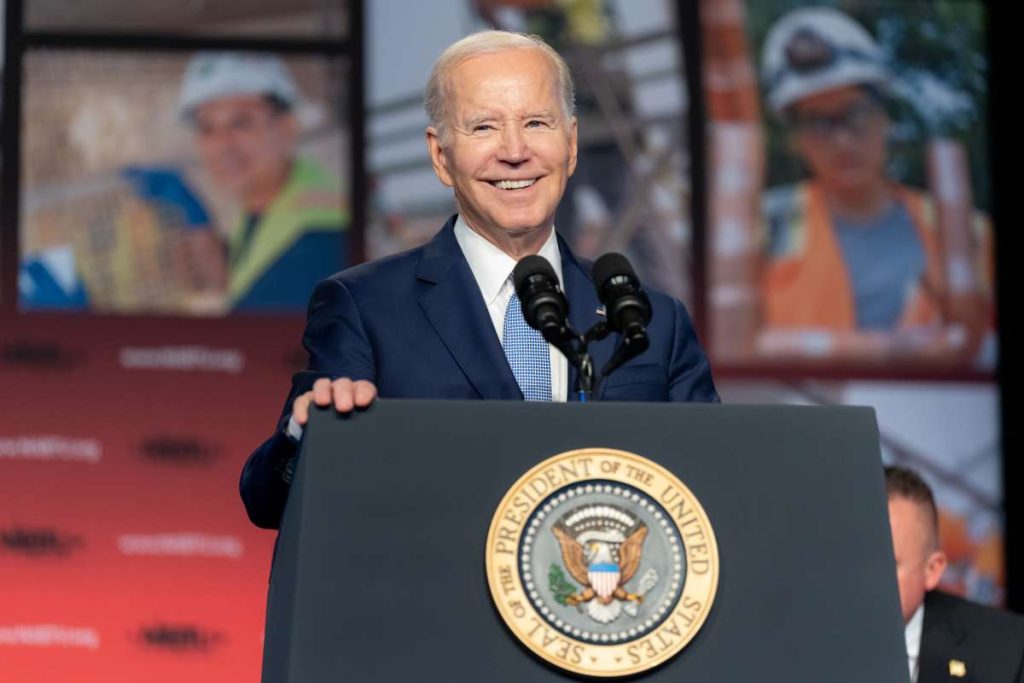 "Running for president was a wonderful privilege," Sanders said. "I enjoyed it very much and I hope we had some impact on the nature of American politics. But right now, my job is to do what I can as chairman of the (Health, Education, Labor and Pensions) committee, to see Biden gets reelected and to see what I can do to help transform policy in America to help protect the needs of workers."
He said it was too early to say what specific role he would play in helping Biden win reelection in 2024.
As the contours of the campaign begin to take shape, Biden plans to run on his record. He spent his first two years as president combating the coronavirus pandemic and pushing through major bills such as the bipartisan infrastructure package and legislation to promote high-tech manufacturing and climate measures.
The president also has multiple policy goals and unmet promises from his first campaign that he's asking voters to give him another chance to fulfill.
"Let's finish this job. I know we can," Biden said in the video, repeating a mantra he said a dozen times during his State of the Union address in February.
Vice President Kamala Harris, who was featured prominently alongside Biden in the video, held a political rally at Howard University in Washington on Tuesday evening in support of abortion access, kicking off her own efforts to support the reelection effort.
Saying she's "proud to run for reelection with President Joe Biden," Harris added, "Our hard-won freedoms are under attack. And this is a moment for us to stand and fight."
In the video, Biden speaks over brief clips and photographs of key moments in his presidency, snapshots of diverse Americans and flashes of outspoken Republican foes, including Trump, Florida Gov. Ron DeSantis, and Rep. Marjorie Taylor Greene of Georgia. He exhorts supporters that "this is our moment" to "defend democracy. Stand up for our personal freedoms. Stand up for the right to vote and our civil rights."
Biden also plans to point to his work over the past two years shoring up American alliances, leading a global coalition to support Ukraine's defenses against Russia's invasion and returning the U.S. to the Paris climate accord. But public support in the U.S. for Ukraine has softened in recent months, and some voters question the tens of billions of dollars in military and economic assistance flowing to Kyiv.
The president also faces lingering criticism over his administration's chaotic 2021 withdrawal from Afghanistan after nearly 20 years of war, which undercut the image of competence he aimed to portray, and he's the target of GOP attacks over his immigration and economic policies.