Advertisement

Palestinian officials find themselves in a challenging situation, as their options are limited. They are aware that participation in normalization deals may serve as a way to remind Saudi Arabia of the core principles of the Arab Peace Initiative…reports Asian Lite News
In a significant diplomatic development, officials from the Palestinian Authority (PA) engaged in high-level discussions in Riyadh with their Saudi counterparts on Wednesday, signaling a potential shift in Middle Eastern geopolitics. The talks come amidst persistent rumors of a landmark agreement between Israel and Saudi Arabia, a deal that the United States is believed to be actively promoting.
As per new BBC reports, for decades, the possibility of normalized ties between Israel and Saudi Arabia has remained an elusive goal. However, recent diplomatic maneuvers and visits to key Middle Eastern capitals, including Riyadh, Amman, and Jerusalem, have given rise to renewed hope. The stakes are high, with U.S. President Joe Biden keen on securing a Saudi-Israel deal to showcase to voters ahead of the upcoming election.
Saudi Arabia, a leading figure in the Arab and Islamic world, has never officially recognized Israel since its establishment in 1948. The prospect of such an agreement, though, remains highly contentious, complicated by a myriad of factors.
In exchange for recognition, Saudi Arabia reportedly seeks U.S. assurances for advanced American-made weaponry and the contentious demand for a civil nuclear program, including uranium enrichment on its soil. On the other hand, Israel stands to gain through enhanced trade and defense collaboration with the Gulf powerhouse, in line with the normalization deals brokered with other Arab states in 2020.
Diana Buttu, a former legal adviser to the Palestinian negotiating team, emphasized the significance of these developments, noting that "fast forward to the year 2023, and we now see that Saudi Arabia also wants to get involved in this." For any deal to succeed, it must involve substantial Israeli concessions to the Palestinians, reports BBC.
Saudi Crown Prince Mohammed bin Salman faces the challenge of garnering domestic support for a deal, given historical opposition to Israel and strong sympathy for the Palestinian cause among the Saudi public. Meanwhile, President Biden must secure meaningful gains for the Palestinians to garner support from his own Democratic Party, which includes members concerned about Saudi Arabia's human rights record and its role in the Yemen conflict. Additionally, some within the Democratic Party oppose rewarding Israel's current right-wing coalition government, which they see as exacerbating tensions in the West Bank and within Israel itself.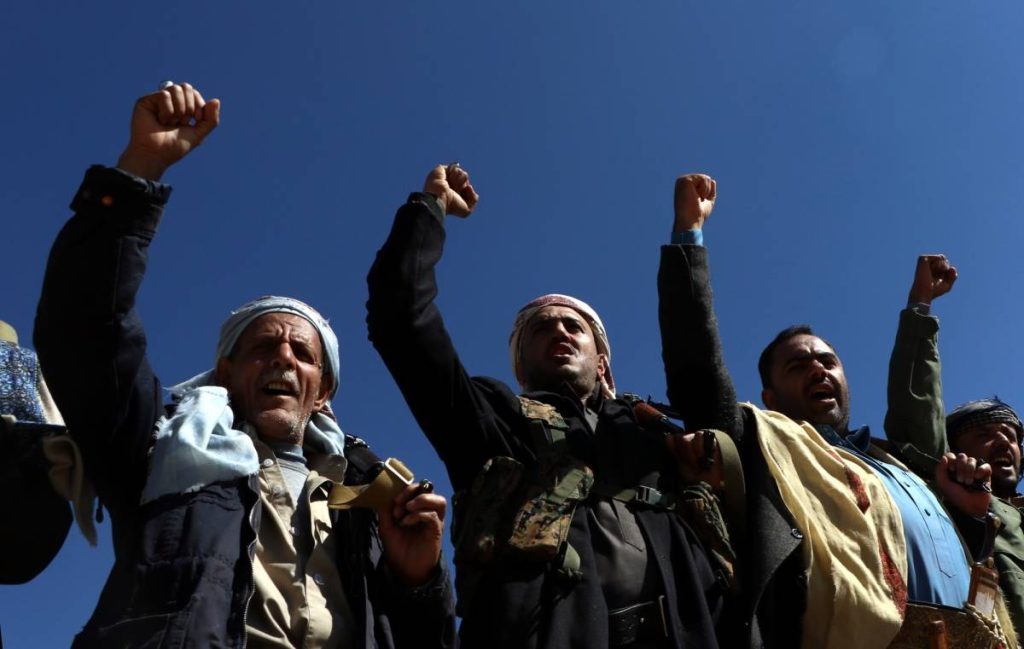 In Riyadh, a team of top Palestinian officials, including figures close to President Mahmoud Abbas, such as Majed Faraj, the PA's intelligence chief, and Hussein al-Sheikh, secretary-general of the Palestine Liberation Organization, held discussions with Saudi national security adviser Musaed al-Aiban. The Palestinian officials presented a list of demands during a meeting with U.S. Assistant Secretary of State Barbara Leaf in Amman last week. These demands include:
Transferring parts of the West Bank currently under full Israeli control (known as Area C under the 1990s Oslo peace accords) to Palestinian Authority governance.
A "complete cessation" of Israeli settlement growth in the West Bank.
Resuming Saudi financial support to the PA, which had slowed since 2016 and ceased completely three years ago, amounting to around $200 million per year.
Re-opening the U.S. consulate in Jerusalem, the diplomatic mission to the Palestinians, which was closed by President Donald Trump.
Resuming U.S.-brokered negotiations between Israel and the Palestinians from where they left off under then-Secretary of State John Kerry in 2014.
These demands are already seen by the Americans as exceeding expectations, particularly when compared to the official Palestinian stance, which rejects normalization with Israel unless it leads to the establishment of an independent Palestinian state. This position is rooted in the Arab Peace Initiative of 2002, a Saudi-led plan that offered Arab recognition of Israel in exchange for Israeli withdrawal from occupied territories and the creation of a Palestinian state in the West Bank and Gaza, with its capital in East Jerusalem.
Palestinian officials find themselves in a challenging situation, as their options are limited. They are aware that participation in normalization deals may serve as a way to remind Saudi Arabia of the core principles of the Arab Peace Initiative. However, if the benefits of their involvement appear negligible, the Palestinian leadership, already unpopular with its public, risks further alienation.
Furthermore, any Israeli concessions to the Palestinians are likely to face resistance from the nationalist factions within Prime Minister Benjamin Netanyahu's coalition government, potentially hindering progress toward a comprehensive agreement. Netanyahu has dismissed Palestinian concessions as superficial, emphasizing that they would not form part of substantive U.S.-brokered negotiations with Saudi Arabia. The path to a historic Israel-Saudi deal remains fraught with complexity and uncertainty, with significant obstacles yet to be overcome.
ALSO READ-Joe Biden Nominates Jacob Lew as Ambassador to Israel
READ MORE-Palestinian PM accuses Israel of collective punishment