Advertisement

The report also criticized Pakistan's failure to sustain its counter-terrorism response, which has been the reason why terrorist groups are able to regroup…reports Hamza Ameer
A US State Department report has said that the Tehreek-e-Taliban Pakistan (TTP) terror group has intensified its targeted attacks in Pakistan, majorly in Khyber Pakhtunkhwa (KP), because it aims to topple the government in the province and impose Sharia law by waging a terror campaign against the military and the state.
According to the report titled "2021 Country reports on Terrorism", the TTP uses the porous Pakistan-Afghanistan border and the tribal belt on both sides as sanctuary of training and deployment of its operatives.
"TTP draws its ideological guidance from Al Qaeda, while elements of the terror group rely in part on TTP for safe haven in the Pashtun areas along the Afghanistan-Pakistan border," it stated.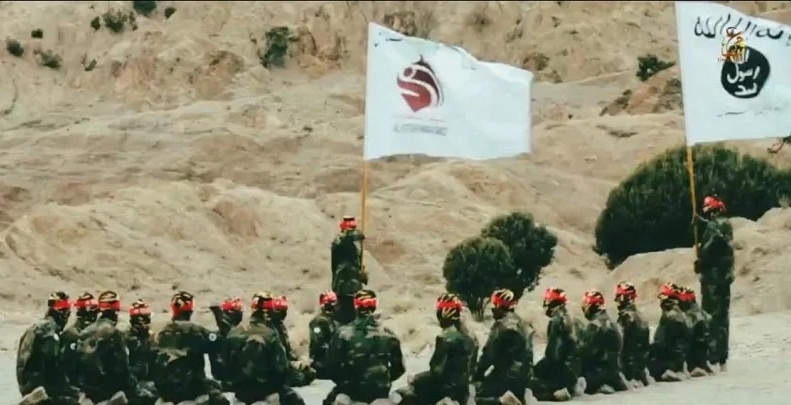 "This arrangement has given TTP access to both Al Qaeda's global terrorist network and its members' operational expertise."
Terror groups including the TTP, the Balochistan Liberation Army (BLA) and the Islamic State Khorasan Province (ISKP) are among the major beneficiaries of the tribal belt access of the border, who have been involved in carrying out major terror attacks in Pakistan.
"Pakistan experienced significant terrorist activity during the year in review i.e 2021. In 2021, separatist militant groups conducted terrorist attacks against varied targeted in Balochistan and Sindh provinces.
"Terrorists used a range of tactics to attacks varied targets, including Improvised Explosive Devices, Vehicle Borne Improvised Explosive Devices, suicide bombings, and targeted assassinations," the report said.
It also highlighted that Pakistan took important counter-terrorism measures to curb terror financing by clamping on India-focused militant groups like the Jamaat-ud-Dawa (JUD), its subsidiary ambulance and emergency response service Falah-e-Insaniyat Foundation (FIF) and other affiliate groups and individuals like Hafiz Muhammad Saeed.
The report also criticized Pakistan's failure to sustain its counter-terrorism response, which has been the reason why terrorist groups are able to regroup and re-assemble from time to time.
It emphasized that other than TTP, Pakistan is faced with major threats from ISKP, the Afghan Taliban and the Islamic Movement of Uzbekistan.
These groups are believed to have between 3,000 to 5,000 militants in Pakistan and have claimed responsibility for attacks on civilians and government officials in the country as well.
The report also criticizes Pakistan for not ensuring compliance of its claim that it would not allow any terror group to use its soil and function in the country. However, the report adds that terror groups like the Haqqani Network, Lashkar-e-Taiha (LeT) and Jaish-e-Mohammad (JeM) continued to operate from the Pakistani soil in 2021.
"Pakistan took some steps in 2021 to counter terror financing and to restrain some India-focused militant groups, authorities did not take sufficient action to dismantle them," the report added.