Advertisement

Foreigners from 25 countries in all are being held by Hamas, Israel says. They make up 135 of the 224 being held – the largest number, 54, are from Thailand…reports Asian Lite News
Two Tanzanians and a South African are among the 224 hostages being held by Hamas after the 7 October attacks in Israel, the Israeli government says.
None of the three have been named.
Tanzania's ambassador to Israel has confirmed that two of its citizens have been taken hostage.
Media has spoken to the father of one Tanzanian who has been reported missing in Israel – Joshua Mollel, who was an agriculture student on a kibbutz that was targeted.
He said on Thursday he still had not had any update on the fate of his son. Earlier in the week, he said they had not spoken since 5 October – two days before the attack – and that the whole family were sick with worry.
"We can't eat or sleep – when I go to the market people ask me why I'm losing so much weight," he said on Sunday. The South African authorities have not commented on the report that one of its citizens is among the hostages.
Foreigners from 25 countries in all are being held by Hamas, Israel says. They make up 135 of the 224 being held – the largest number, 54, are from Thailand.
They were taken when militants from Hamas – which Israel, the UK, US and other powers class as a terrorist organisation – crossed into Israel from Gaza killing at least 1,400 people. Israel has since retaliated with air strikes on Gaza, which the Hamas-run health ministry says have killed almost 6,500 people.
African Union chair 'fully supports' UN chief on Palestine
The chairperson of the African Union Commission gave his full support Thursday to the UN chief for Antonio Guterres' "principled position and leadership" amid criticism for remarks on Israel's military actions in Gaza at the Security Council.
"I fully support the principled position and leadership of @antonioguterres and the work of the @UN in the Occupied Palestinian Territories," Moussa Faki Mahamat wrote on X.
"It is in line with International law and with the @_AfricanUnion position and relevant United Nations Resolutions," he added.
Guterres condemned the Oct. 7 attacks by Hamas when he addressed the Security Council on Tuesday, but he said it "did not happen in a vacuum."
"The Palestinian people have been subjected to 56 years of suffocating occupation," he said.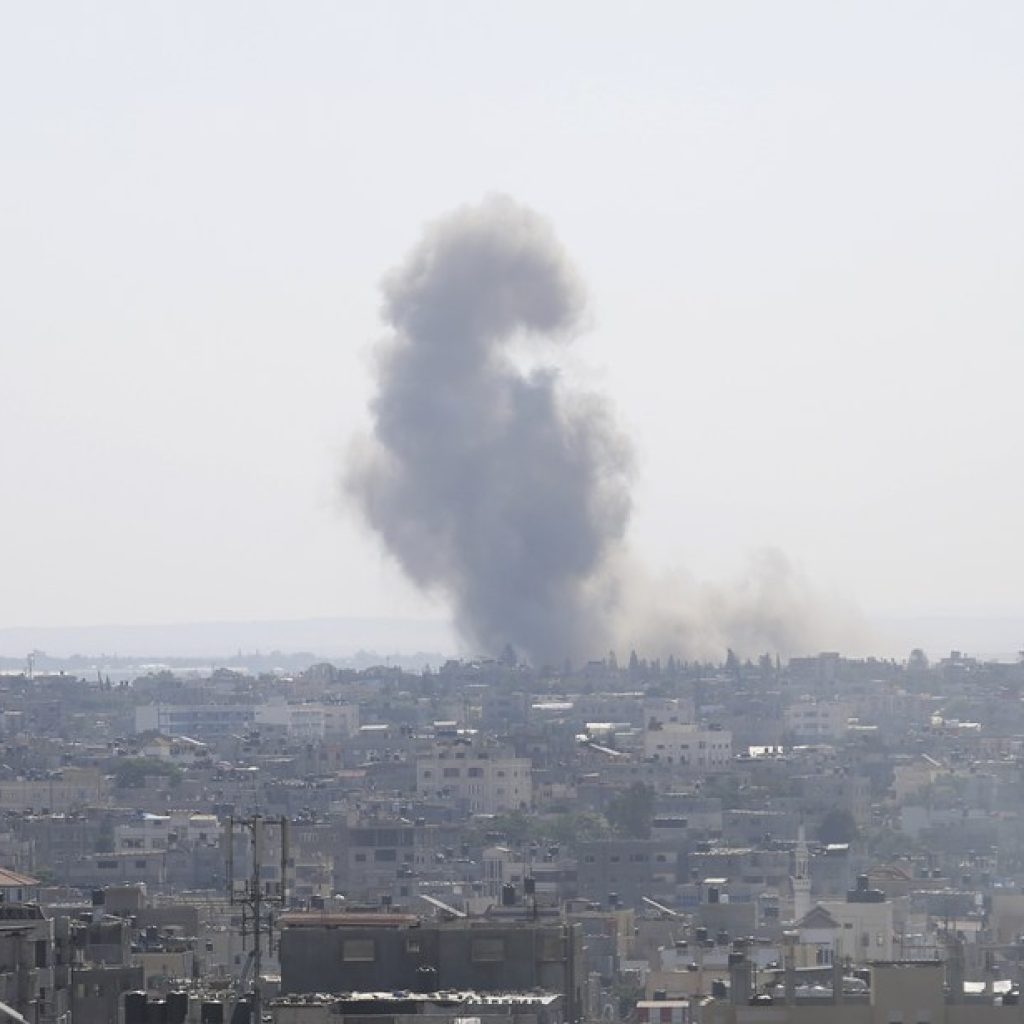 "They have seen their land steadily devoured by settlements and plagued by violence; their economy stifled; their people displaced and their homes demolished. Their hopes for a political solution to their plight have been vanishing," he added.
The comments drew anger from Israel, which demanded Guterres resign.
Guterres said he was "shocked by the misinterpretations" of his remarks and reiterated his appeal for an immediate humanitarian cease-fire to "ease suffering, make the delivery of aid easier and safer, and facilitate the release of hostages."
The conflict in Gaza began when the Palestinian resistance group, Hamas, initiated Operation Al-Aqsa Flood — a multi-pronged surprise attack that included a barrage of rocket launches and infiltrations into Israel by land, sea and air.
Hamas said the incursion was in retaliation for the storming of the Al-Aqsa Mosque and growing violence by Israeli settlers against Palestinians.
The Israeli military then launched a relentless bombardment of Hamas targets in the Gaza Strip.
Nearly 8,000 people have been killed in the conflict, including at least 7,028 Palestinians and 1,400 Israelis.
Gaza's 2.3 million residents have been running out of food, water, medicine, and fuel, and aid convoys allowed into Gaza have carried only a fraction of what is needed.
ALSO READ-Over 1.67 Lakh Afghan Refugees Return Home From Pakistan
Advertisement