Advertisement

The meeting culminated in the signing of an MoU aimed at driving sustainable development and boosting cooperation in the various areas related to environmental protection…reports Asian Lite News
A UAE delegation, headed by Mariam bint Mohammed Almheiri, Minister of Climate Change and the Environment, has concluded an official visit to Oman, during which ways of enhancing cooperation in fish farming, achieving net-zero targets, mangrove plantation and the UAE's preparations for the 28th Conference of the Parties (COP28).
The visit culminated in the signing of an MoU between the Ministry of Climate Change and the Environment (MoCCAE) and Oman's Environment Authority, aimed at driving sustainable development and boosting cooperation in the various areas related to environmental protection.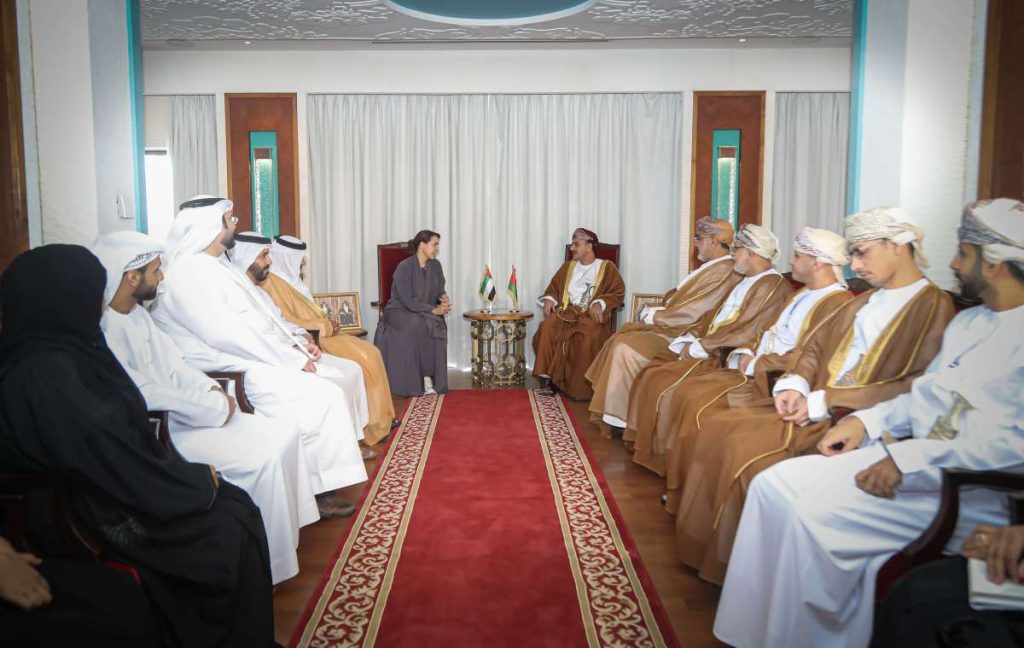 Almheiri explained that the UAE seeks to encourage the implementation of eco-friendly solutions to address environmental challenges, in line with its hosting of COP28 and its efforts to push forward climate action locally and globally.
The visit included meetings with Dr. Abdullah bin Ali Al Amri, Chairman of Oman's Environment Authority, and Dr. Saud Hamoud Al Habsi, Minister of Agriculture, Fisheries and Water Resources of Oman.
As per the MoU, the two sides will exchange research and studies, and conduct joint research in the fields of environmental preservation, enhancing air quality, biodiversity conservation, achieving Sustainable Development Goals (SGDs), and preparing sustainable development progress reports.
Both sides will also exchange best practices and policies related to environmental conservation and reducing pollution.
The UAE delegation included several officials from the MoCCAE.
Earlier this month, a Sharjah delegation, headed by Sheikh Fahim Al Qasimi, Chairman of the Department of Government Relations (DGR), discussed strengthening cultural cooperation with Omani government officials during a recent visit to the Sultanate.
The visit aligns with the emirate's ongoing mission to foster and strengthen cultural relations between Sharjah and cities worldwide.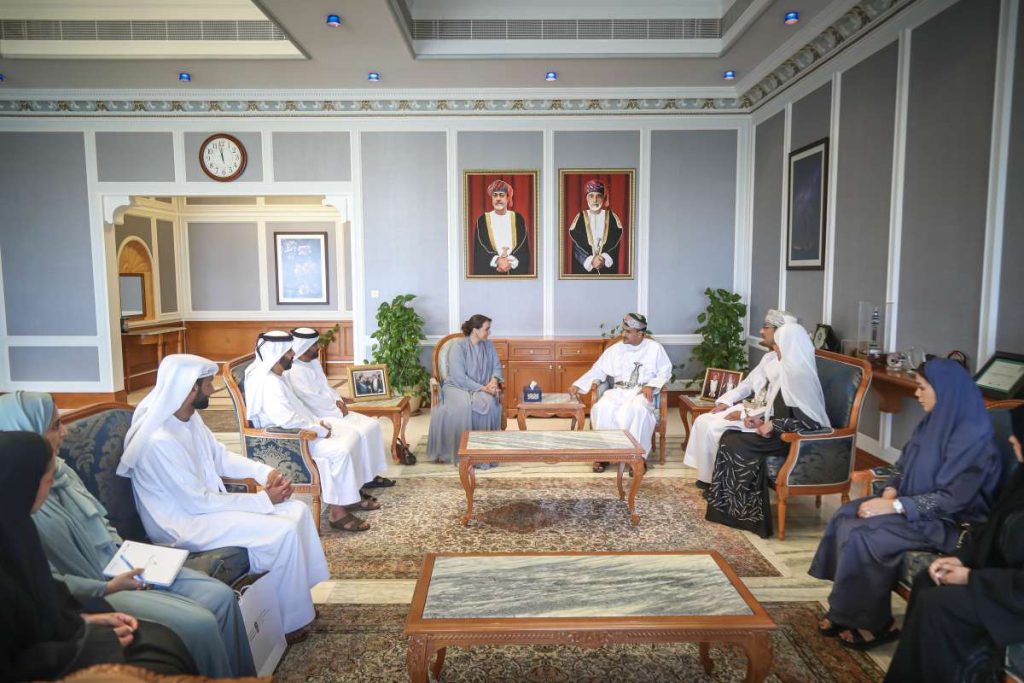 The Sharjah delegation also visited Oman's Authority for National Documents and Archives, the Royal Opera House, and the House of Musical Arts, providing a unique opportunity to explore Oman's rich history and cultural heritage through historical documents and collectables.
Sheikh Fahim Al Qasimi said that the visit strengthens relations between the emirate's cultural, knowledge and creative institutions and their Omani counterparts.
It paves the way for developing initiatives that promote knowledge and tourism and support work between both sides to explore supporting the cultural sector and document and study heritage," he said. In December, Sheikh Fahim received a high-level delegation headed by Salem Al Mahrouqi, who is also Chairman of the Board of Trustees of the National Museum