Advertisement

The hospital has the capacity of 200 beds in addition to 20 intensive care beds…reports Asian Lite News
The Sheikh Mohamed bin Zayed Field Hospital in Reyhanlı district of Hatay Province in Turkiye has begun receiving the injured and those affected by the quake that struck the country recently, as part of Operation "Chivalrous Knight / 2''.
Saeed Thani Hareb Al Dhaheri, UAE Ambassador to Turkey, attended the opening the hospital accompanied by a number of Turkish officials in the presence of Staff Brigadier Dr. Sarhan Al Neyadi, Commander of the Medical Services Corps, UAE Ministry of Defence.
The hospital has the capacity of 200 beds in addition to 20 intensive care beds, two fully-equipped operation rooms, two ICU rooms, laboratory and pharmacy.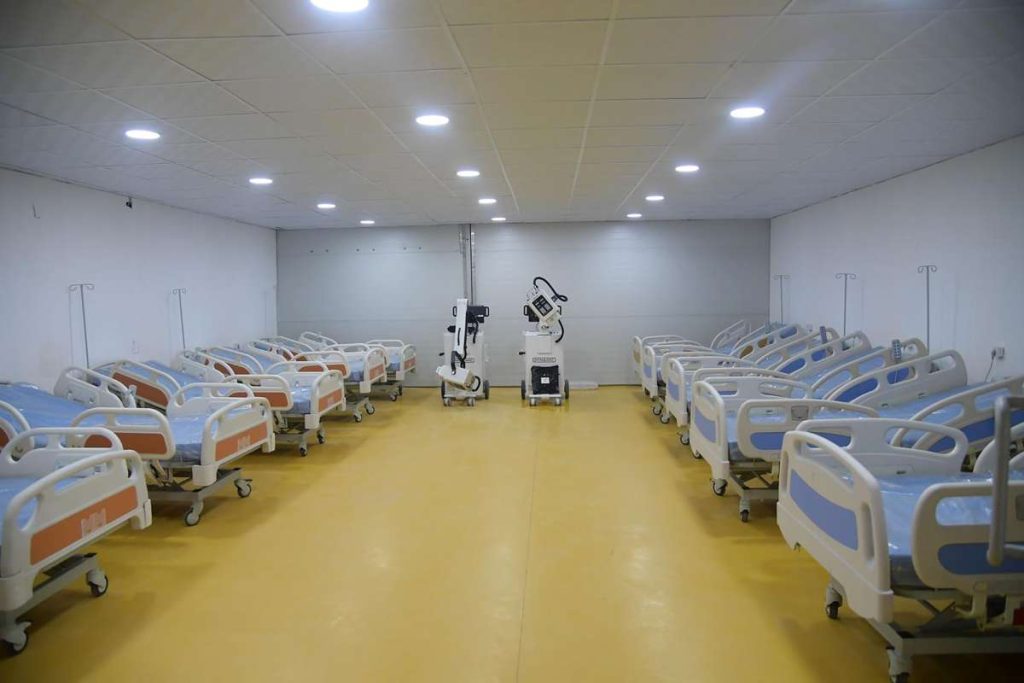 Ambassador Al Dhaheri affirmed that the hospital was opened in implementation of directives of the UAE leadership as part of the ''Chivalrous Knight / 2″ operation to alleviate the suffering of the quake-affected people.
He said that the hospital, which was built in record time, embodies the UAE's approach and its keenness to provide medical care to the quake-affected people, pointing out that the UAE is coordinating with the Turkish concerned authorities to assess and identify necessary requirements for those people.
Brigadier Dr. Sarhan Al Neyadi said the hospital had been established in just five days and armed with a group of Emirati professionals of all specialisations.
''This is the second hospital the UAE opened after the launch of the Emirates Relief Field hospital at the İslahiye district of Gaziantep on 13th February to provide basic emergency diagnostic and curative services to those affected by the earthquake in addition to social and psychological support services."
In implementation of the directives of President Sheikh Mohamed bin Zayed Al Nahyan, the Joint Operations Command of the Ministry of Defence launched Operation "Chivalrous Knight / 2" to provide assistance for the peoples of Syria and Turkey.
The humanitarian and medical aid comes within the framework of the urgent response to mitigate the repercussions of the earthquake that struck Syria and Turkey.