Advertisement

The UN humanitarian chief Martin Griffiths said that there is a high chance that the UN will stop its aid programs in Afghanistan if the restrictions on female employees are not lifted, reports Asian Lite News
Martin Griffiths, the Under-Secretary-General for Humanitarian Affairs and Emergency Relief Coordinator of the United Nations has said that barring Afghan women from work will interrupt providing humanitarian aid to 28 million Afghans, reported Khaama Press.
According to Griffiths, humanitarian aid organisations working under the United Nations, need the support of women employees to continue delivering life-saving services to the Afghan people. He said that there is a high chance that the UN will stop its aid programs in Afghanistan if the restrictions on female employees are not lifted. He said that a halt in aid programs may lead to another catastrophic humanitarian crisis in the country.
"Without the presence of women, we can't deliver our much-need humanitarian support to the most marginalized groups, including women and girls in the Afghan society," Martin Griffiths said, as quoted by The Khaama Press.
The United Nations and the International Community cannot rely on Afghanistan's promises for they have failed to fulfil their promises regarding the rights of women and girls, Griffiths said according to the Khaama Press.
A large number of aid organisations have stopped their operation in Afghanistan after a ban on women employees working for national and international non-governmental organizations.
The TOLO News recently reported that the crisis in Afghanistan does not seem to die down as several people are under the grip of hunger and lack of basic amenities in Afghanistan since the Taliban took control of the Afghan land in August last year.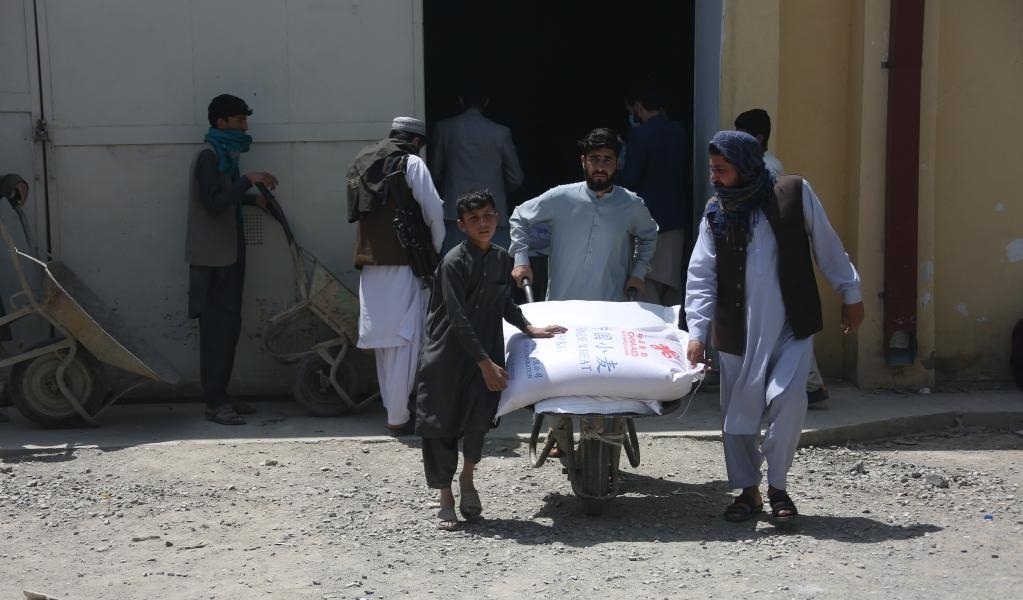 In a recent report released by Save the Children organization, it was said that Afghanistan, one of the nations with the highest rates of severe hunger, has more than 6.6 million people in a hunger crisis.
"The country with the highest number of people facing severe levels of hunger was Afghanistan where this number increased to 6.6 million in 2022 from 2.5 million in 2019," Save the Children said.
Aid delivery to the Afghan people has not been very efficient under the Taliban regime as the projects to improve health and education are in shambles.
As per the latest report published (April 2022) by the Europe Asia Foundation (EAF) titled "Can 'Softly-Softly' address the Afghan crisis?", the aid given by the world is not distributed efficiently by the Taliban, moreover, war-torn Afghanistan is facing a dearth of funds after sanctions were imposed by donor nations after the Taliban took control of the Country.
The report informs that international humanitarian aid to the tune of USD 1.88 billion pledged since mid-2021 has not been distributed efficiently and more than half of all Afghans go hungry. Similarly, the World Food Programme (WFP) is finding it difficult to find donors to fund its USD 4.4 billion plans, according to a think tank, Policy Research Group (POREG). (ANI)
ALSO READ: Hunger, food insecurity cross severity levels in Afghanistan