Advertisement

US Ambassador Linda Thomas-Greenfield informed the council that the government of Syrian President Bashar Assad has consistently provided false information to the global community….reports Asian Lite News
The United States and its allies vowed Tuesday to keep Syria's failure to account for its chemical weapons program in the spotlight at the UN Security Council every month despite opposition from Russia and China.
US Ambassador Linda Thomas-Greenfield told the council Syrian President Bashar Assad's government "has repeatedly lied to the international community" and to investigators from the international chemical weapons watchdog, which has confirmed that it used these banned weapons on at least nine occasions.
She said the Biden administration will continue to demand a full accounting from Syria as it pledged after joining the Chemical Weapons Convention in September 2013, when it was pressed by its close ally Russia following a deadly chemical weapons attack in the Damascus suburb of Ghouta, which the West blamed on Damascus.
For the first time, Russia and China refused to speak at the monthly meeting on the Syria chemical weapons issue, saying they are repetitive and should be cut back.
Syria's minister counsellor Alhakan Dandy did speak, saying his country was surprised at this month's meeting "given that there have been no developments that would require it," other than what he called continuous attempts by the United States "to exploit the chemical weapons file to serve their agenda of hostility against Syria."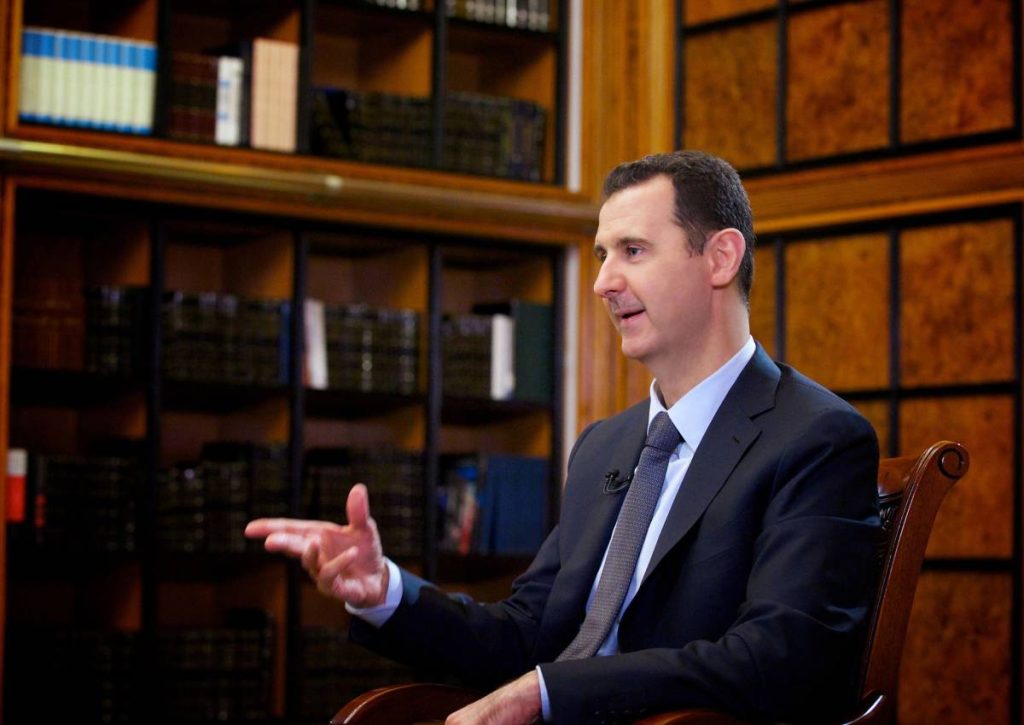 He repeated Syria's condemnation of the use of chemical weapons and called claims it used such weapons in Ghouta, where more than 1,400 people were killed, "lies." He also insisted the Syrian military doesn't possess any chemical weapons.
Dandy said Syria has cooperated with the Organization for the Prohibition of Chemical Weapons, which monitors implementation of the Chemical Weapons Convention. But he also accused its investigators of being politicized and "using unprofessional working methods and double standards."
UN deputy disarmament chief Adedeji Ebo told the council, however, that Syria has failed again to provide the OPCW with a full accounting of its program, citing "gaps, inconsistencies and discrepancies" in its declaration.
He singled out unanswered questions about activities at Syria's Scientific Studies and Research Center "and the declaration of quantities of nerve agents produced at one chemical weapons production facility that was declared by the Syrian Arab Republic as never having been used to produce chemical weapons."
Ebo reiterated the UN's repeated call on Syria "to respond with urgency" to all OPCW questions.
Syrian representatives did meet a delegation from the OPCW's technical secretariat in Beirut on June 22 and 23, and Ebo said Syria committed to present proposals for better implementing its obligations. He said the OPCW is waiting to hear from Damascus about resuming consultations.
Thomas-Greenfield expressed regret that two permanent council members, which she didn't name, didn't speak. Russia and China were the only countries to remain silent.
"The Assad regime is betting that this council will simply move on," she said. "It is hoping we will change the subject."
"We must not succumb to fatigue or, worse, indifference. The Assad regime used weapons of mass destruction against its own people. … And we will not move on, and the regime will not escape accountability," the US ambassador said.
There was widespread support from other council members that Syria must answer all questions from the OPCW, although the United Arab Emirates, the Arab representative on the council, said the council should discuss the Syria chemical weapons issue every three months, not every month.
Advertisement