Advertisement

Senior US officials have said as recently that they were "confident" China was considering the supply of weapons to Moscow…reports Asian Lite News
A report has quoted four US officials and other sources as saying that the consultations are still at an initial stage. The move is intended to get US support from countries, especially among the G7, to coordinate support for any possible restrictions.
However, it is unclear what sanctions will the US propose. The White House and the US Treasury Department declined to comment on the matter.
Senior US officials have said as recently that they were "confident" China was considering the supply of weapons to Moscow, with a diplomatic pressure campaign underway to discourage it from doing so.
The US has warned China against supplying any weapons including in meetings between Joe Biden and Chinese President Xi Jinping and the recent meet between US Secretary of State Antony Blinken and top Chinese diplomat Wang Yi.
The report said Biden administration's initial steps to counter Chinese support for Russia have included informal outreach at the staff and diplomatic levels, including the Treasury Department.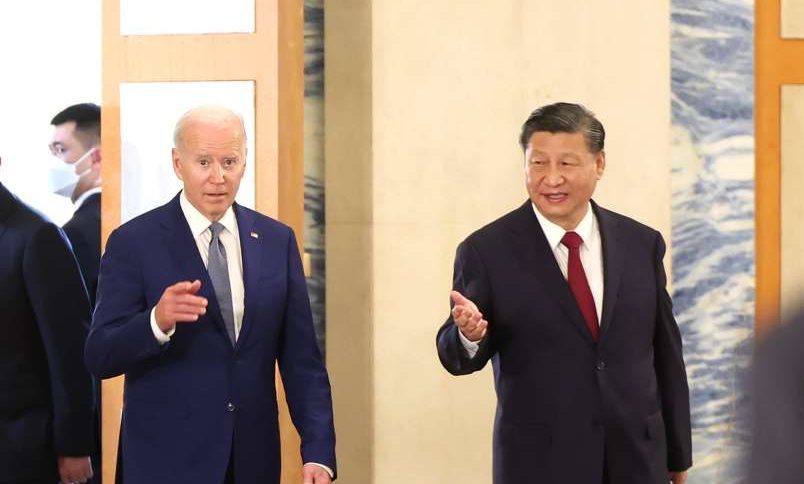 In the recent weeks, US officials have launched a broad diplomatic offensive to warn China against providing such lethal assistance — which could have a profound impact on the war in Ukraine as it enters its second year.
The war has placed Beijing in an awkward spot. Its diplomatic and economic ties to Moscow, reinforced over the past year, put it at odds with the US and the broad international coalition supporting Ukraine.
China has avoided condemning Russia's Ukraine invasion, and on Friday it put forth a 12-point proposal calling for dialogue between the warring sides, respect for territorial integrity and a ban on any use of nuclear weapons.
Last week China issued a 12-point paper calling for a comprehensive ceasefire that was met with scepticism in the West.