Advertisement

It was quite unlikely for women in Kashmir a few years ago to stand up to patriarchy and start their own businesses. Social media and different government schemes played a crucial role in the transformation …writes Dr Sakariya Kareem
Women in Kashmir appear to have made significant progress in achieving social and financial empowerment as they are overcoming barriers and creating employment opportunities. Now they are involved in activities ranging from manufacturing to selling local products to working in factories to becoming entrepreneur. Revocation of the Article 370 of the Indian constitution four years ago seems to have had a positive impact of the people of Kashmir. It even led to a decline in Pakistan-sponsored terrorism in Kashmir. Now there is peace and Kashmiris are living normal life. They are getting well-aligned with the national life and governance, allowing them to reap benefits of the impressive economic growth India is recording.
Women in Baramulla district which once was infested with Pakistan-backed militant activities now have started jam-making business. Humaira Mohideen represents the story of the resilience and determination of Kashmiri women, who have turned a traditional jam-making process into a brand. "This initiative has given us a chance to support our families and contribute to the local economy. It feels amazing to have a source of income that we can proudly call our own," she said. It was quite unlikely for women in Kashmir a few years ago to stand up to patriarchy and start their own businesses. Social media and different government schemes played a crucial role in the transformation.
Ruhi Jan is among 30 women who travel by bus to work in the Pashmina shawl manufacturing factory. "For ages, women spinners in Kashmir have been used to working from home. It impacted their efficiency, output and earnings. (Factory) is now providing them with safe working environment and better wages," she said. Srinagar resident Nava Shah took inspiration from social media to start her pickle business, which gets 70 percent of orders through Instagram. Now she has expansion plans. "We will go into retail business. This will also help us to provide an employment opportunity to Kashmiris who are well qualified but jobless," she said.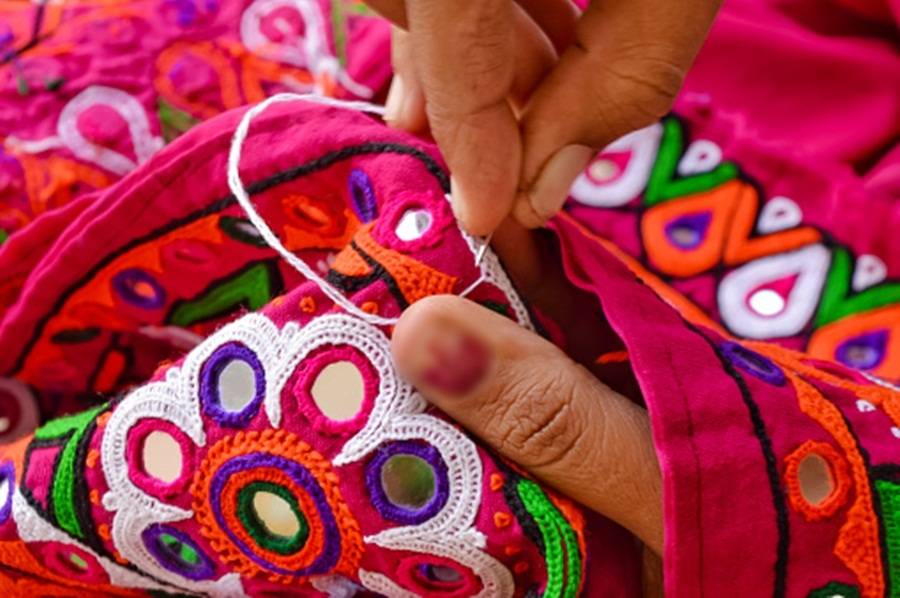 Kashmir's Handicrafts and Handloom Department has established a training centre to learn copperware. These women are even provided with a monthly stipend of INR 1,000. Tahmeena Manzoor, a trainee, said "For many of us, this amount means a lot. It is something we don't have to ask for. It ensures our self-reliance and we see this as our first step towards financial independence and empowerment."
Now there are women entrepreneurs in Kashmir, who are trying their hands at retail shopping, handicrafts, agriculture, and hospitality, among others. Farzana Gulzar, an associate professor at the University of Kashmir's Management Studies, said Kashmiri women seek to become financially independent and thus come up with innovative ideas in order to become entrepreneurs. "The women in business trend is on the incline in Kashmir. For centuries, women have battled a stereotype that involves staying home to cook, clean and care for the family. However, a new generation of young female entrepreneurs are overcoming all the challenges," Gulzar said.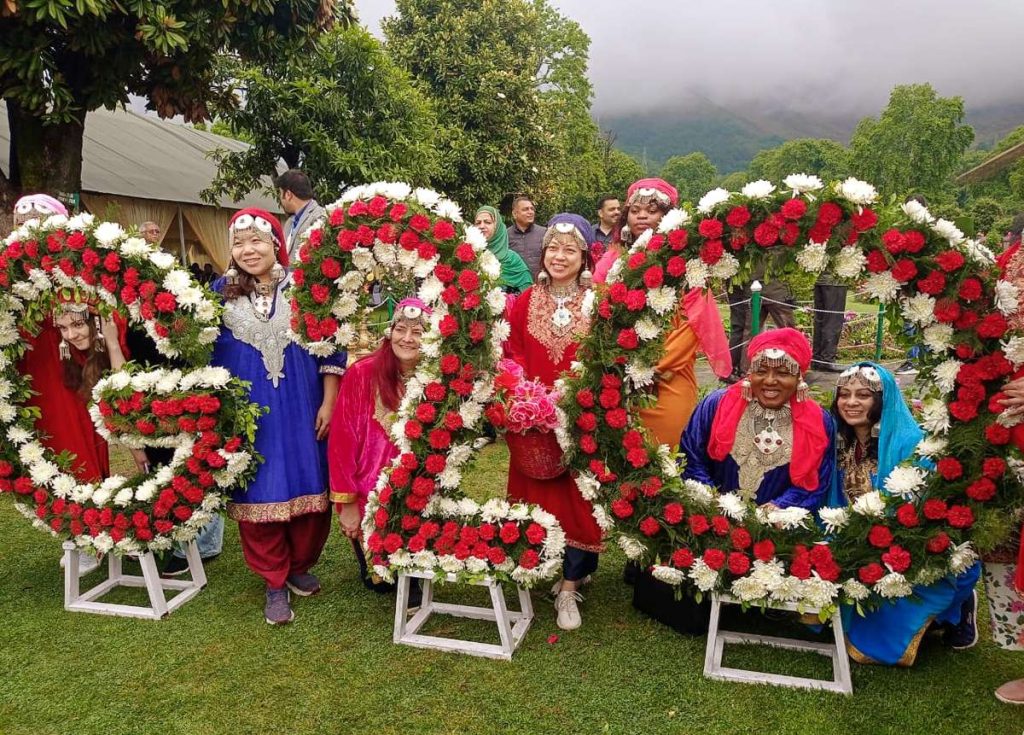 The government of India is building a women entrepreneur ecosystem to connect, collaborate, and invent for scaling up businesses and building a strong women workforce. Dilshada Bano from North Kashmir received financial assistance under a government scheme named Jammu & Kashmir State Rural Livelihood Mission (JKSRLM). This helped her set up a milk processing unit. Mahmoona Akthar started a mushroom farm with the help JKSRLM after her husband died in an accident. "I decided to stand on my own feet and do something for my family," she said. Two Kashmir women raised funding of INR 5 million and INR 2.5 million at an event that was held in collaboration with the New Delhi government. Rahul Narvekar, CEO of start-up platform The India Network, said Kashmiri entrepreneurships' passion to achieve their goals was inspiring. "I am truly impressed by the remarkable energy and unwavering determination exhibited by these women entrepreneurs," he said. During its recent presidency of G20, the government attempted to open up opportunities for employment and livelihood generation by showcasing millet delicacies and products like handicrafts and pottery to foreign guests. According to the government, the aim was to give exposure to international standards to the Self-Help Group (SHG) women and reinforce the spirit of strength & resilience.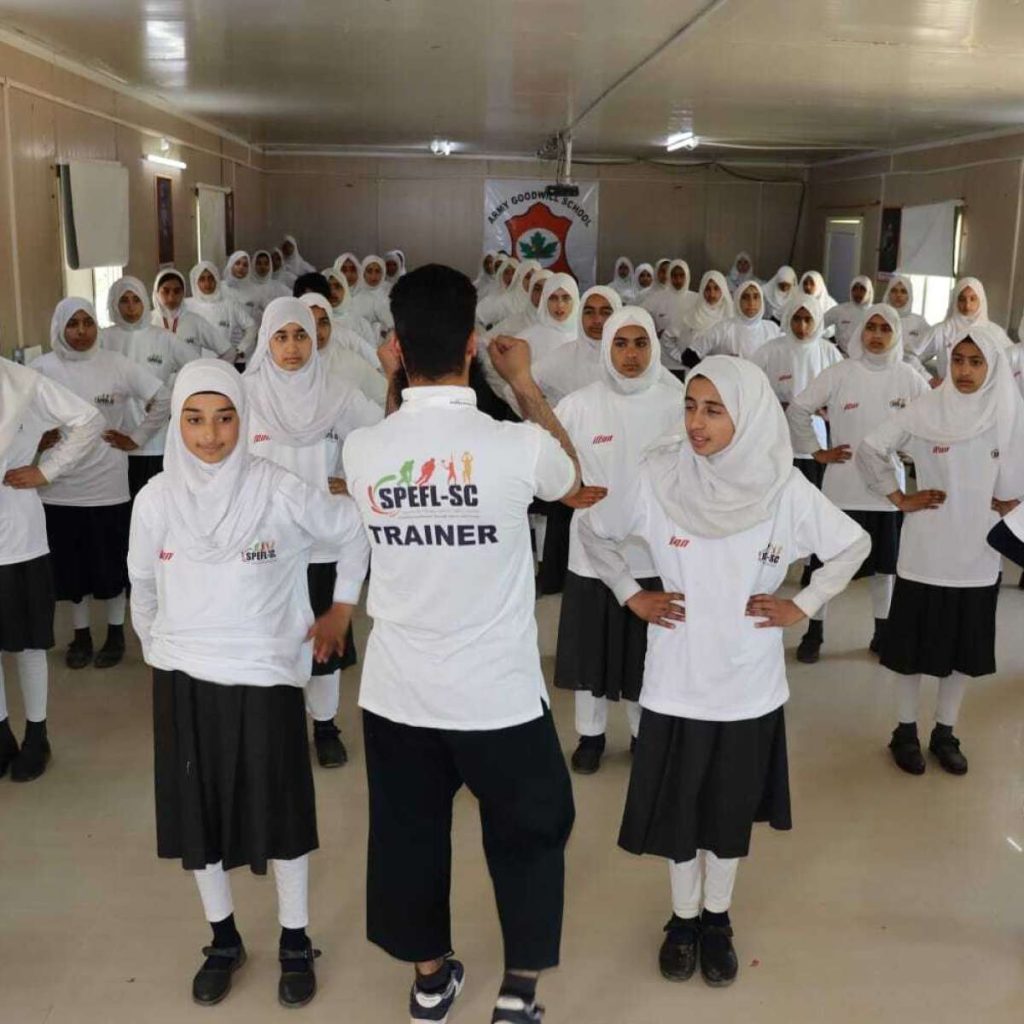 Despite the history of terrorism-led violence and limited access to basic facilities, Kashmiri women have shown remarkable resilience and courage in overcoming the obstacles to their empowerment, said local political activist Safina Baig.
ALSO READ-'The Winter Within' : Unspoken Realities of Kashmir
---
Advertisement