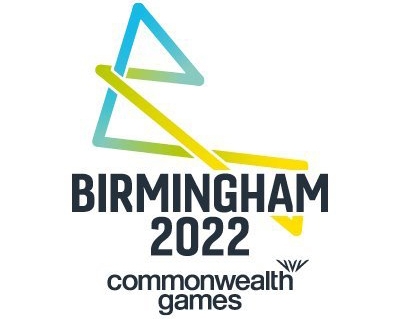 Organisers of the 2022 Birmingham Commonwealth Games have decided to scrap the single athletes' village after a review of the impact of the COVID-19 pandemic found it could not be completed in time.
Instead, athletes will now be housed in multiple sites with 1,600 set to be housed at the NEC Hotel Campus and 1,900 at the University of Warwick.
"The decision to move away from the single site athletes' village in the Perry Barr area of the city has been made by the Games Partnership with just under two years to go, after reviewing the impact of the global health pandemic," said the organisers in a statement.
"It follows an assessment by the project delivery team, who has been working with the construction supply chain, as well as independent experts, on how they could de-risk Games delivery.
"The new three-site campus model for Birmingham 2022 athlete accommodation will be delivered within the overall Games budget of 778 million pounds, with the Games remaining on track to be delivered on time and on budget."
The village in the Perry Barr area was set to cost 500 million pounds.
The organisers have also started off the search for locations for competing nations to set up their training camps as part of the build-up to the event.
"We have frequently said that the whole region and even the whole country will benefit from Birmingham 2022 and pre-Games training camps are a really great example of how that's possible," Birmingham 2022 Chairman John Crabtree was quoted as saying by Inside the Games."
"We are expecting 6,500 athletes and officials to come to Birmingham and the region to compete in the Games and many of those teams, especially from the larger Commonwealth nations, will be looking to arrive early, acclimatise and fine tune their preparations, before moving into the official Games time accommodation."
The 2022 Commonwealth Games was originally scheduled to start on July 27 and end on August 7. However, in early June, the Commonwealth Games Federation (CGF) has announced a 24-hour change to the dates due to the COVID-19 pandemic. The Games will now start on July 28 and end on August 8.
"In unprecedented circumstances, I am delighted that we have been able to work in partnership to ensure that the Commonwealth Games will take pride of place in what will be a fantastic summer of sport," said CGF President Louise Martin.
"The impact of the COVID-19 pandemic on all areas of life, including the international sporting calendar, has been huge. In adversity, I have been proud to work closely alongside partner International Federations and governing bodies to help shape a spectacular six-week period of elite sport. It demonstrates the very best of sport working at the service of athletes."
Also Read: US Open Cuts Prize Money
Also Read: Qatar to bid for Olympics 2032