Advertisement

Singh reiterated the Government's resolve of 'Make in India, Make for the World' and added that India's defence exports have crossed Rs 38,000 crore mark in the last seven years….reports Asian Lite News
India cannot fulfill its strategic and security needs by relying on other countries, Defence Minister Rajnath Singh said on Wednesday.
Pointing out that the country was facing many types of challenges, he said bolstering the national security apparatus was of paramount importance.
Inaugurating the three-day 'Rashtra Raksha Samarpan Parv' in Jhansi, he said India was facing many types of conventional & non-conventional challenges – from border threats to sub-conventional threats like terror and extremism.
"There is a need to create a strong, modern & well-equipped military, along with an equally capable, vibrant and self-reliant defence industry, which can provide low-cost yet top-quality equipment to our forces in a time-bound manner," he argued.
According to Defence Minister Singh, the Government is constantly striving to achieve 'Aatmanirbhar Bharat' envisioned by Prime Minister Narendra Modi.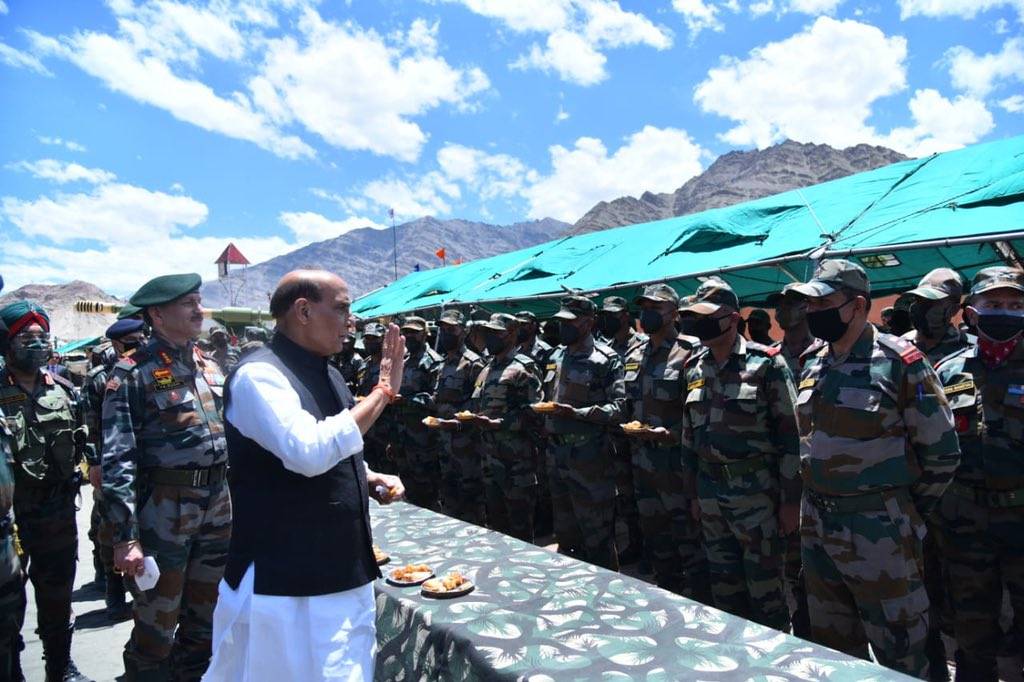 The Government's efforts have started to bear fruit, Defence Minister Singh said, mentioning the Rs 50,000 crore order from the Armed Forces to Hindustan Aeronautical Limited (HAL).
He termed it a historic deal which will take the Indian Aerospace sector to greater heights.
Singh reiterated the Government's resolve of 'Make in India, Make for the World' and added that India's defence exports have crossed Rs 38,000 crore mark in the last seven years.
Joining of more than 10,000 SMEs in the defence sector and increase in research & development, start-up, innovation and employment in the defence sector were a result of the policies rolled out by the Government, he added.