Advertisement

Govt says efforts are on to extradite fugitive businessman Mehul Choksi, diamantaire Nirav Modi and Vinay Mishra from Britain, reports Asian Lite News
Reiterating that it will continue to make all efforts to bring back fugitives to face justice in India, the Ministry of External Affairs said that Britain has assured New Delhi that it will do its best to have rogue businessman Nirav Modi extradited at the earliest.
In response to a set of questions on extradition of fugitive businessman Mehul Choksi, diamantaire Nirav Modi and Vinay Mishra from West Bengal charged of cow smuggling, MEA spokesperson Arindam Bagchi stated that the ministry will continue to make all efforts to bring fugitives to face justice in India.
"As for Nirav Modi, you are aware that on April 15 this year UK Secretary of State had ordered his extradition to India. We understand Nirav Modi is seeking to appeal against this decision. He continues to remain in custody of UK authorities," the MEA Spokesperson stated.
Adding that the issue of extradition of economic offenders was discussed in the India-UK Virtual Summit held on 4 May, he informed that the UK side had run into legal hurdles because of the criminal justice system there and that UK will do whatever possible to make sure earliest possible extradition.
"The UK side conveyed that there are some legal hurdles because of the nature of criminal justice system in the UK but they are aware of the issue and they will do whatever possible to make sure that these people are extradited at the earliest," the MEA spokesperson explained.
ALSO READ – Antigua begins probe into Choksi's 'possible abduction'
"As regards to the specific case of Mehul Choksi, we do not have any update this week, he remains in the custody of Dominican authorities and certain legal proceedings are underway," he said in the weekly virtual briefing.
Informing that he has no information in the case of Vinay Mishra, Bagchi requested media persons to check with the Ministry of Home Affairs on the specific details of all 3 cases.
Choksi running short of options
Mehul Choksi, who is currently facing the charges of entering Dominica illegally, was "unlawfully renditioned" from Antigua and Barbuda to Dominica so that he would no longer have the option of appealing to the UK Privy Council, his lawyer contended.
Michael Polak, part of the legal team representing Choksi and an expert in providing legal assistance to foreign nationals around the world, told a virtual news conference that the team has also filed a complaint with the War Crimes Unit of UK's Metropolitan Police on the ground that Choksi was tortured.
Describing Choksi's case as one of "egregious breach of the rule of law and fundamental fairness", Polak said, "What has happened to Choksi has been terrible. He was lured into a property, kidnapped, a bag placed over his head, beaten, forced on to a boat and unlawfully renditioned into another country."
"In Antigua, he has the right to appeal to the Privy Council in London to determine whether the government is acting properly…against him. In Dominica, he does not have such protection. The motive behind the kidnapping could not be clearer," he said.
He further claimed that there was sufficient proof that Barbara Jarabica and the other men involved in the incident had carried out a "reconnaissance or a failed attempt to kidnap" Choksi in April 2021 and said that Choksi should be returned to Antigua.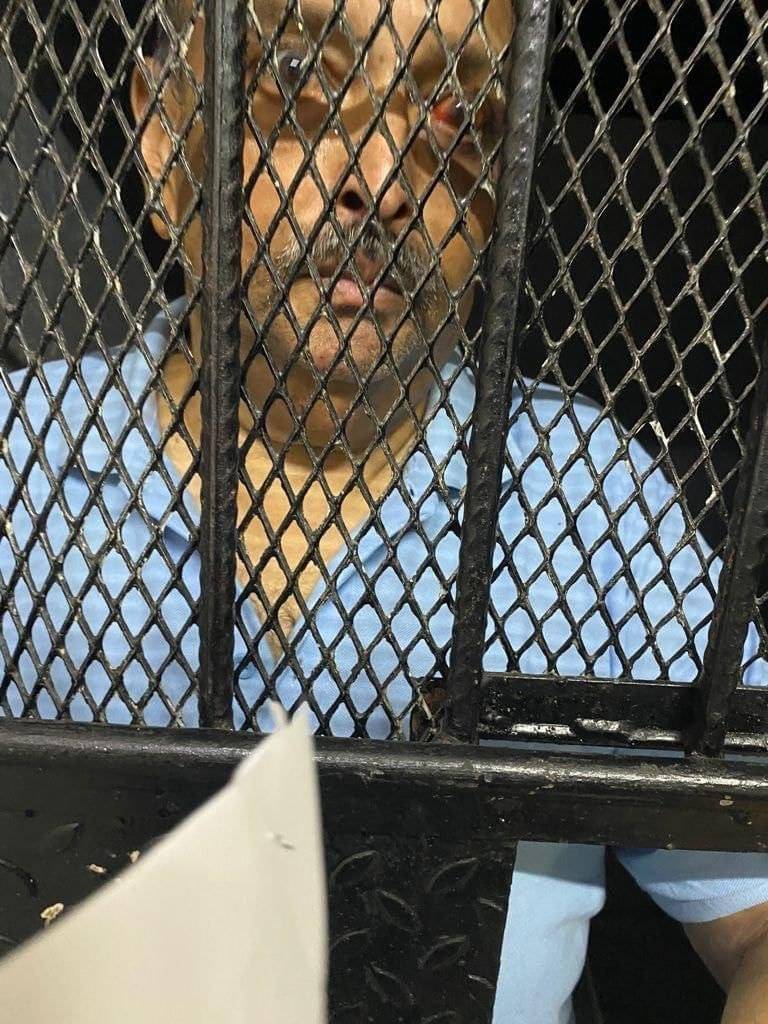 Giving details of the abduction attempt, Polak said Jabarica, who lured Choksi to her AirBNB accommodation on May 23, had specifically asked the owner if there is a place for docking a small boat in the backyard.
Showing chats between Jabarica and owner of the properties, Polak said she had discussed taking two adjoining properties after getting confirmation about docking place for boats.
Polak alleged that one property was used by people with her, who were part of kidnapping team.
The lawyer also claimed that soon after the kidnapping of Choksi, Jabarica left Antigua and Barbuda in a private plane to Dominica at 7.26 pm as she felt safe from investigation.
Polak also contended that Choksi continues to be an Antiguan citizen and can appeal against any move to strip him of his citizenship or to extradite him to India in the Judicial Committee of the Privy Council.
He also said that the diamantaire would not have access to this legal protection in Dominica.
A complaint filed by Polak with the UK Metropolitan Police contended that Choksi's case should be investigated by the War Crimes Unit as it involves "torture".
"The War Crimes Unit of the Metropolitan Police investigates war crimes, torture and genocide wherever it takes place," the lawyer said.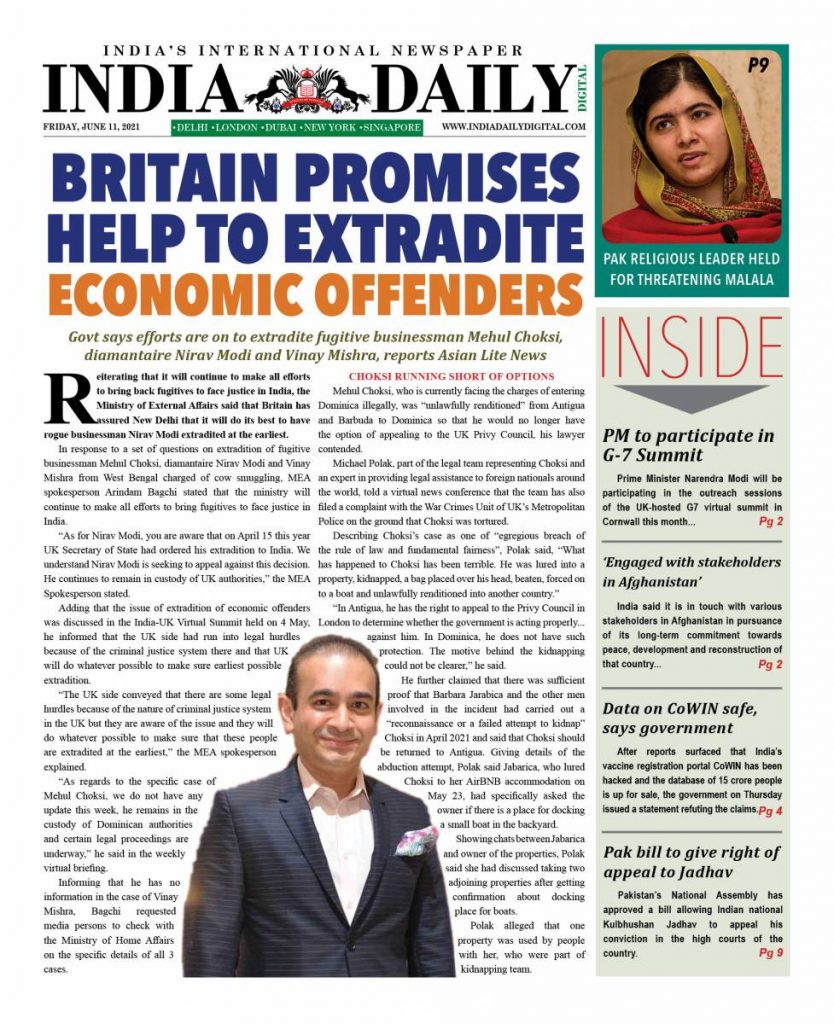 The Metropolitan Police and Crown Prosecution Service will have the final say in an investigation.
According to Polak's complaint filed with the Metropolitan Police on June 7, Choksi was allegedly lured by Jarabica and then attacked and taken by force by several men to Dominica in a boat. The complaint has also pointed out that Jarabica and three men allegedly involved in the incident – St Kitts and Nevis national Gurdip Bath, Gurmit Singh and Gurjit Singh Bhandal – are all residents of the UK.
ALSO READ – Choksi alleges abduction by Indian agents