Advertisement

US President Joe Biden has rejected G7 leaders plea to delay the troop withdrawal from Afghanistan, while asking for contingency plans to adjust the timeline if necessary, reports Asian Lite Newsdesk
The leaders of Group of Seven nations have agreed on a roadmap for engagement with the Taliban, Prime Minister Boris Johnson confirmed, adding that there would "probably" be a "Taliban government" in Kabul.
Johnson's remarks came during the virtual G7 meeting to discuss the situation of Afghanistan, Sputnik reported citing press a press statement from PM Johnson.
"What we've done today at the G7, is we've got together the leading Western powers and agreed, not just a joint approach to dealing with the evacuation, but also a roadmap for the way in which we're going to engage with the Taliban, as it will probably be a Taliban government in Kabul," Johnson said.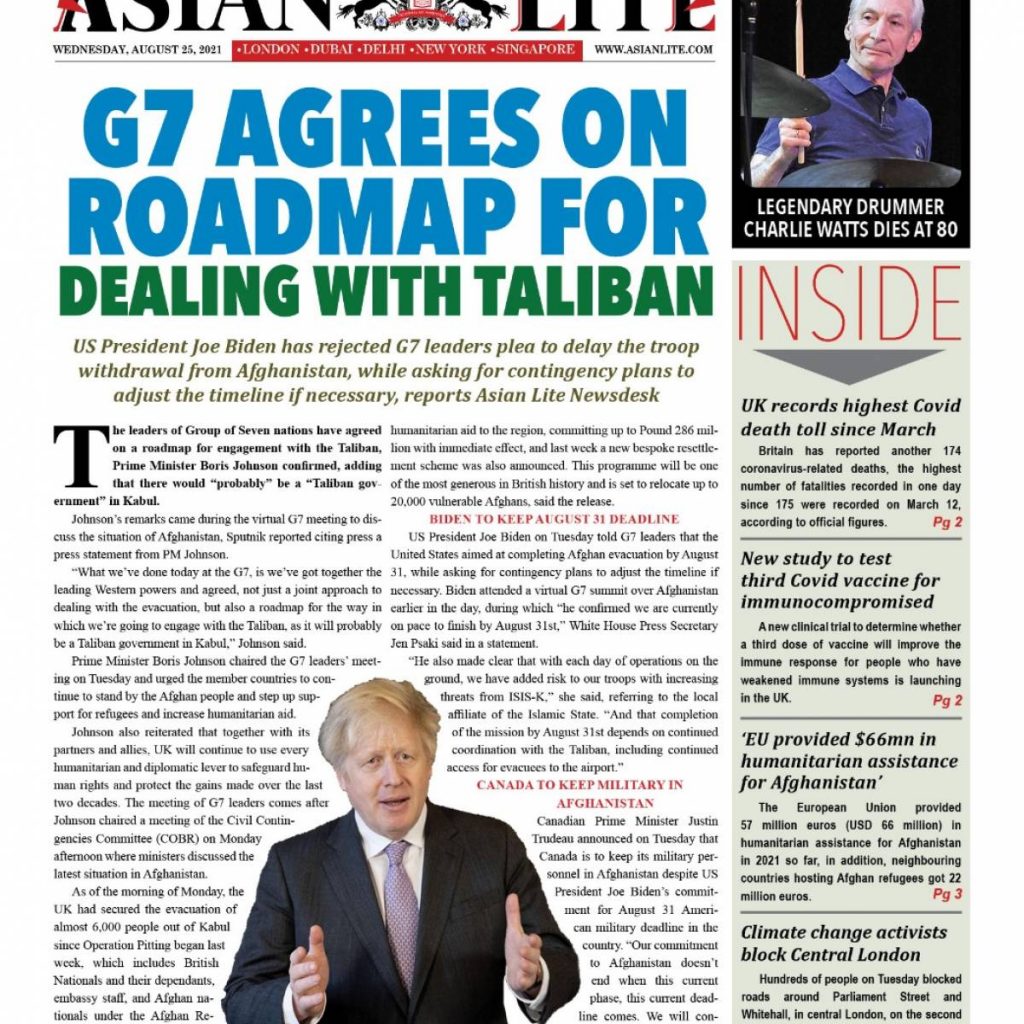 Prime Minister Boris Johnson chaired the G7 leaders' meeting on Tuesday and urged the member countries to continue to stand by the Afghan people and step up support for refugees and increase humanitarian aid.
Johnson also reiterated that together with its partners and allies, UK will continue to use every humanitarian and diplomatic lever to safeguard human rights and protect the gains made over the last two decades.
The meeting of G7 leaders comes after Johnson chaired a meeting of the Civil Contingencies Committee (COBR) on Monday afternoon where ministers discussed the latest situation in Afghanistan.
As of the morning of Monday, the UK had secured the evacuation of almost 6,000 people out of Kabul since Operation Pitting began last week, which includes British Nationals and their dependants, embassy staff, and Afghan nationals under the Afghan Relocation and Assistance Policy (ARAP) programme.
The UK has already doubled the amount of humanitarian aid to the region, committing up to Pound 286 million with immediate effect, and last week a new bespoke resettlement scheme was also announced.
This programme will be one of the most generous in British history and is set to relocate up to 20,000 vulnerable Afghans, said the release.
Biden to keep Aug 31 deadline
US President Joe Biden on Tuesday told G7 leaders that the United States aimed at completing Afghan evacuation by August 31, while asking for contingency plans to adjust the timeline if necessary.

Biden attended a virtual G7 summit over Afghanistan earlier in the day, during which "he confirmed we are currently on pace to finish by August 31st," White House Press Secretary Jen Psaki said in a statement.

"He also made clear that with each day of operations on the ground, we have added risk to our troops with increasing threats from ISIS-K," she said, referring to the local affiliate of the Islamic State.

"And that completion of the mission by August 31st depends on continued coordination with the Taliban, including continued access for evacuees to the airport."

"In addition, the President has asked the Pentagon and the State Department for contingency plans to adjust the timeline should that become necessary," she added.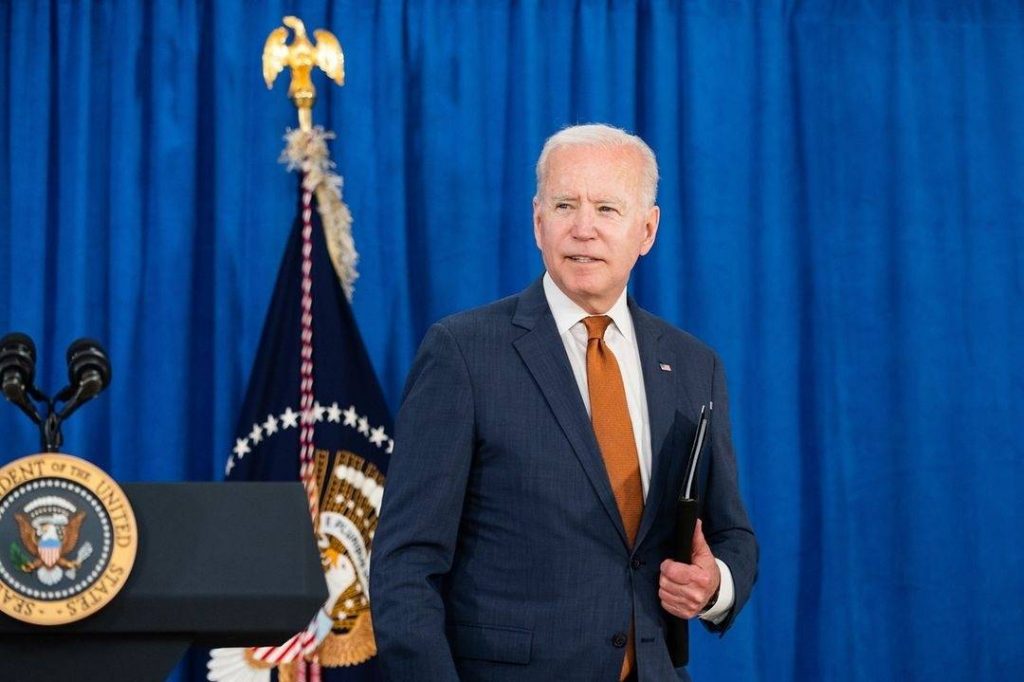 The statement came as multiple U.S. news outlets reported that Central Intelligence Agency Director William Burns held a secret meeting with Taliban senior leader Abdul Ghani Baradar on Monday in Kabul, which likely covered the August 31 deadline issue.

Earlier on Tuesday, Taliban spokesman Zabihullah Mujahid made it clear that the US should withdraw all troops and contractors from the country before the deadline and no extension for the ongoing evacuation process would be possible.
Canada to keep military in Afghanistan
Canadian Prime Minister Justin Trudeau announced on Tuesday that Canada is to keep its military personnel in Afghanistan despite US President Joe Biden's commitment for August 31 American military deadline in the country.
"Our commitment to Afghanistan doesn't end when this current phase, this current deadline comes. We will continue to put pressure on the Taliban to allow people to leave the country," Trudeau said.

"We're going to continue to work every single day to get as many people out alongside our allies. The commitment by our fellow G7 nations is clear: we're all going to work together to save as many people as possible," Trudeau added.
ALSO READ-Modi, Merkel discuss security situation in Afghanistan
READ MORE-Jaishankar to brief parliamentarians on Afghanistan situation on August 26