Advertisement

With a major cabinet reshuffle, which saw ruthless demotions and unexpected promotions to few ministers, Prime Minister Boris Johnson is laying groundworks for the next general election, reports Asian Lite Newsdesk
In a major reshuffle, Prime Minister Boris Johnson has appointed his party's first female foreign secretary and replaced and promoted few other ministers with an aim to secure a second term in power.
Elizabeth Truss has been appointed as the United Kingdom's Foreign Secretary as Prime Minister Boris Johnson made a cabinet reshuffle on Wednesday, Downing Street said.
"The Rt Hon Elizabeth Truss MP @trussliz has been appointed Secretary of State for Foreign, Commonwealth and Development Affairs @FCDOGovUK. She remains as Minister for Women and Equalities @GEOgovuk," Downing Street tweeted.
Anne-Marie Trevelyan was promoted to replace Truss as international trade secretary in the reshuffle at the top of Johnson's government.
Meanwhile, foreign secretary Dominic Raab has been appointed as Deputy Prime Minister, Lord Chancellor and Secretary of State for Justice.
Johnson, who is promising to "build back better" from the pandemic, fired Gavin Williamson as education secretary and Robert Buckland as justice secretary. Meanwhile, vaccines minister Nadhim Zahawi was promoted to education secretary.
Junior Health minister Nadine Dorries, a best-selling novelist who has never sat at the cabinet table before, has replaced Oliver Dowden as culture secretary. Dowden was given the role of minister without portfolio at the Cabinet Office, and Conservative Party co-chair.
Meanwhile, the new Housing, Communities and Local Government Secretary Michael Gove, who replaced Robert Jenrick, will get the added responsibility of the government's "levelling up" agenda – spreading wealth and opportunity around the country – while continuing to handle demands for another Scottish independence referendum, the BBC reported.
The prime minister is now expected to rejig his junior and middle-ranking ministers in a process which could take days, it was reported.
Following the reshuffle, the prime minister tweeted that his new cabinet would "work tirelessly to unite and level up the whole country". "We will build back better from the pandemic and deliver on your priorities," he said. "Now let's get on with the job."
Truss, who is the Tory party's first female foreign secretary, and only the second woman to hold the role, following Labour's Margaret Becket, said she was delighted by the appointment and would use the role to "promote a positive, outward vision of global Britain", the BBC reported.
Dominic Raab was widely criticised for his handling of the UK withdrawal from Afghanistan, CNN reported.
It further reported that the former foreign secretary was on holiday in Greece as the Taliban took control of Afghanistan. He faced demands for his resignation after it emerged that not long before the fall of Kabul, he asked a deputy to handle an urgent call with the Afghan foreign minister regarding the evacuation of interpreters who had worked with British armed forces. The call never happened.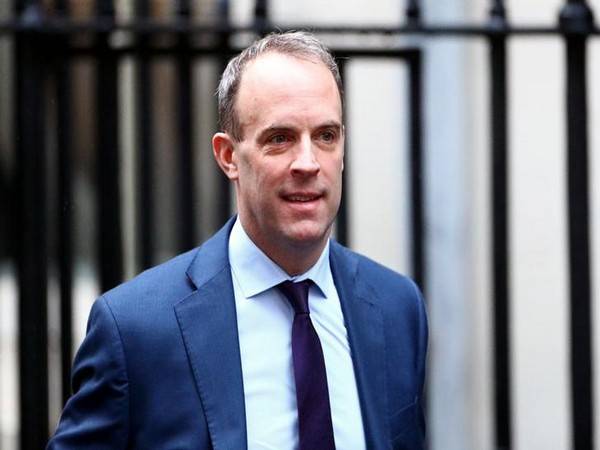 Raab said he was not considering his position, but he did admit that "with the benefit of hindsight" he would not have gone on holiday as the Taliban advanced on Kabul, CNN reported.
Afghanistan plunged into crisis last month after Kabul fell to the Taliban and the democratically elected government of former president Ashraf Ghani collapsed. The seizure of power has forced thousands of Afghans to flee for fear of reprisals from the outfit.
ALSO READ-Johnson appoints 10 new trade envoys to boost business
READ MORE-UK envoy meets CM Thackeray, visits Ganesha idol workshop