Advertisement

The Piece Hall Courtyard was alive with traditional Indian music and dance, alongside vegetarian food stalls and family crafts. Members of Annapurna Indian Dance enthralled the audience with traditional performances … reports Asian Lite News
The Piece Hall, one of the historic building in North West, hosts Diwali festivities with all its grandeur. The daylong event attracted hundreds of people across the region.
The Festival of Lights is observed by millions of Hindus, Sikhs and Jains across the world. It also coincides with harvest and new year celebrations, and marks new beginnings, the triumph of good over evil, and light over darkness.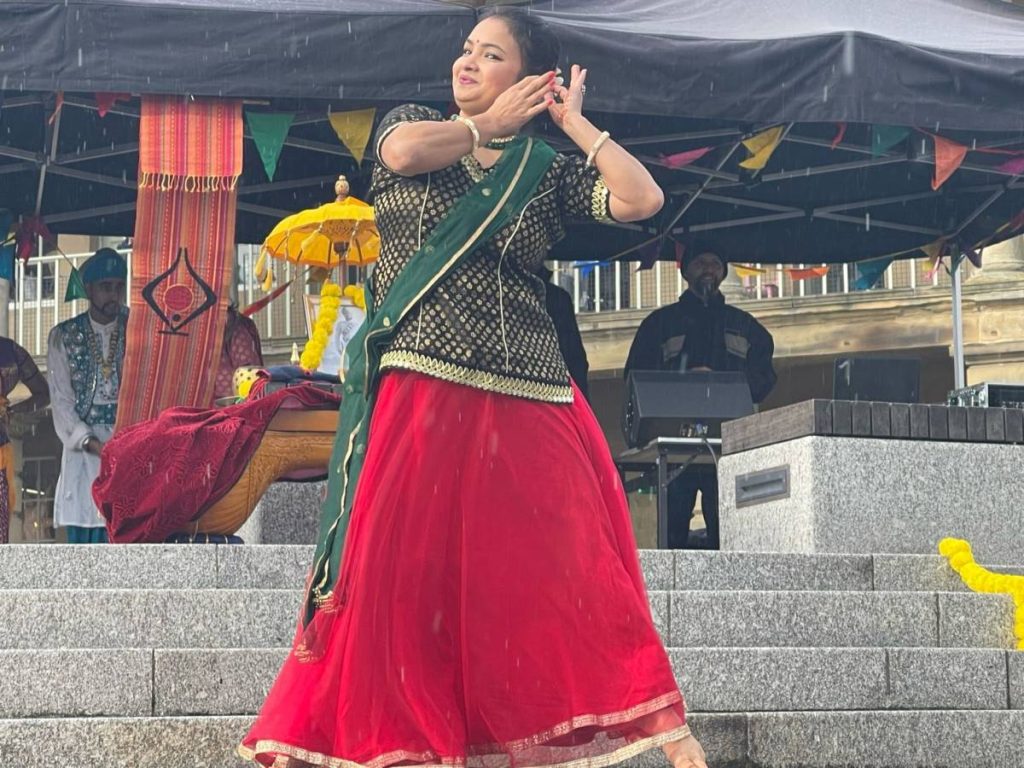 The Courtyard was alive with traditional Indian music and dance, alongside vegetarian food stalls and family crafts. Members of Annapurna Indian Dance enthralled the audience with traditional performances.
Leading Desi caterers Simply Delish, Mumbai Bites, Shree Krishna Vada Pav and Kenyan Chevdo provide an array of Indian street food.
Black Lotus, famed for their impactful meditation app, organised a simple mindfulness session at the venue.
"We need to be grateful for being a country that celebrates multicultural communities," said Manish Tiwari. Founder and Managing Director of Here & Now 365. "Mahatma Gandhi once said that western civilisation is an idea not yet born but we have come a long way. This is a country which is a beacon of hope for a world which respects diversity."
He praised Nicola Chance-Thompson DL, Chief Executive of the Piece Hall, for organising a mega event for the Indian community at the historic building.