Advertisement

The latest development was after reports revealed the prime minister was given a £58,000 amount from a Conservative donor to help foot the bill for refurbishments to Boris Johnson's Downing Street flat, reports Asian Lite Newsdesk
The UK Electoral Commission has launched a formal investigation into funding of refurbishments to Prime Minister Boris Johnson's Downing Street flat.
The spending watchdog said there were "reasonable grounds to suspect that an offence or offences may have occurred", the BBC reported.
The latest development was after reports the prime minister was given a £58,000 loan from a Conservative donor and peer to help foot the bill for redecorations to the No 11 residence. This was not yet denied by the ministers and the Conservative party.
The prime minister has been under growing pressure to declare how the works were paid for after his ex-adviser said there was a plan for donors to "secretly pay", according to the report.
Johnson told the Commons that he covered the revamp "personally" – but would not say who paid the initial bill.
While it is not against the rules to receive donations, politicians must declare them so the public can see who has given them money and whether it has had any influence on their decisions.
Meanwhile, speaking at Prime Minister's Questions at the House of Commons, Labour's Sir Keir Starmer asked the prime minister to explain who paid for the initial invoice for renovations. Sir Keir asked the question with giving options as answers – between the taxpayer, the Conservative Party, a private donor or Mr Johnson himself.
Sir Keir accused the government of being "mired in sleaze, cronyism and scandal", according to the BBC report.
Prime Minister Johnson's response quoted by BBC: "The answer is I have covered the costs… I conformed in full with the code of conduct and officials have kept advising me through this whole thing.
"But I think people will think it is absolutely bizarre that he is focusing on this issue when what people want to know is what plans the government might have on improving the life of people in this country."
Since March, the Electoral Commission has been in contact with the Conservative Party over works the prime minister had carried out to No 11.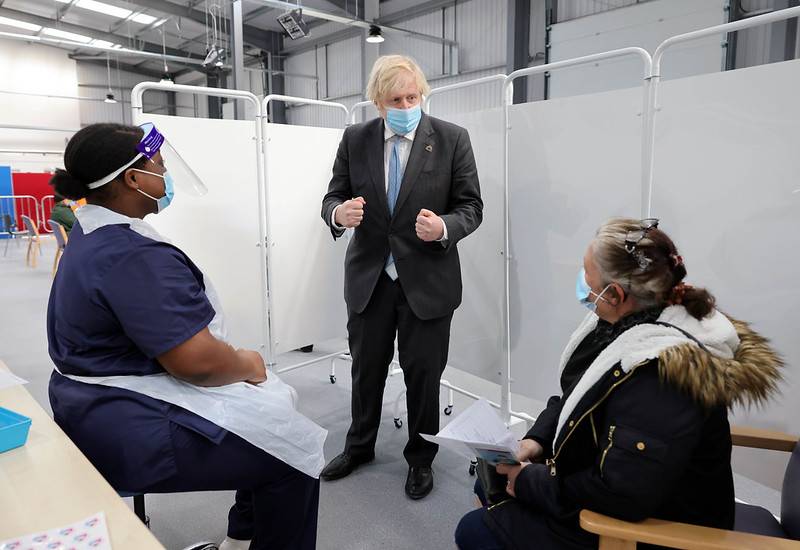 "We believe all reportable donations have been transparently and correctly declared and published by the Electoral Commission. We will continue to work constructively with the Electoral Commission on this matter," BBC quoted a Tory spokesman as saying.
Meanwhile, around 34 million people have been given the first coronavirus vaccine jab in the UK.

On Monday, non-essential shops, gyms, swimming pools, pubs, restaurants reopened in Scotland as the region further eases its lockdown.

Under the new measures, travel restrictions were scrapped and people in Scotland are allowed to travel to other parts of Britain for non-essential reasons. Meanwhile, nail salons, museums and holiday accommodation can also reopen in Scotland.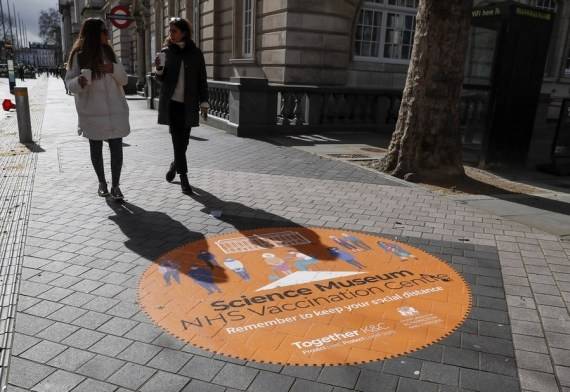 Unlike England, pubs and restaurants will be able to open indoors until 20:00 BST (1900 GMT), but alcohol will have to be served to customers sitting outside.

Scotland has been in Level Four lockdown, the toughest coronavirus restrictions, since December 26 last year, with all non-essential shops, leisure facilities, and hospitality venues closed.

Prime Minister Johnson has acknowledged that the majority of scientific experts are of the view that there will be another wave of coronavirus at some stage this year and Britons must learn to live with the virus.
However, he said there was nothing in scientific data to suggest Britain would have to deviate from the roadmap out of lockdown.

In England, all shops reopened from April 12 as lockdown eased, along with hairdressers, beauty salons and other close-contact services.

On May 17, restaurants and pubs are expected to be allowed to resume indoor service and see most rules on gathering outdoors lifted.

The British government's four-step plan is expected to see all legal restrictions in England being removed by mid-June.
Also Read-UK condemns new sentence for dual citizen in Iran
Read More-India, UK to step up customs cooperation