Advertisement

22 Individuals across various countries also targeted with the measures including asset freeze and travel ban…reports Asian Lite News
The UK has imposed sanctions on 22 individuals, 14 of them Russians, involved in notorious corruption cases under a new anti-corruption regime.
Individuals across South Africa, South Sudan and Latin America were also targeted with the asset freezes and travel bans.
Announcing the sanctions in the House of Commons, Foreign Secretary Dominic Raab said: "Global Britain is standing up for democracy, good governance and the rule of law. We are saying to those involved in serious corruption: we will not tolerate you or your dirty money in our country,"
"The individuals we have sanctioned today have been involved in some of the most notorious corruption cases around the world."
"Corruption has a corrosive effect as it slows development, drains the wealth of poorer nations and keeps their people trapped in poverty. It poisons the well of democracy," Raab added.
The measures are deliberately targeted, so the UK can impose sanctions on corrupt individuals and their enablers, rather than entire nations.
They are being taken partly in tandem with the US, which is today also announcing further corruption sanctions. Acting together sends the clearest possible signal that corruption comes with a heavy price.
Sanctions were imposed on people from six countries, including: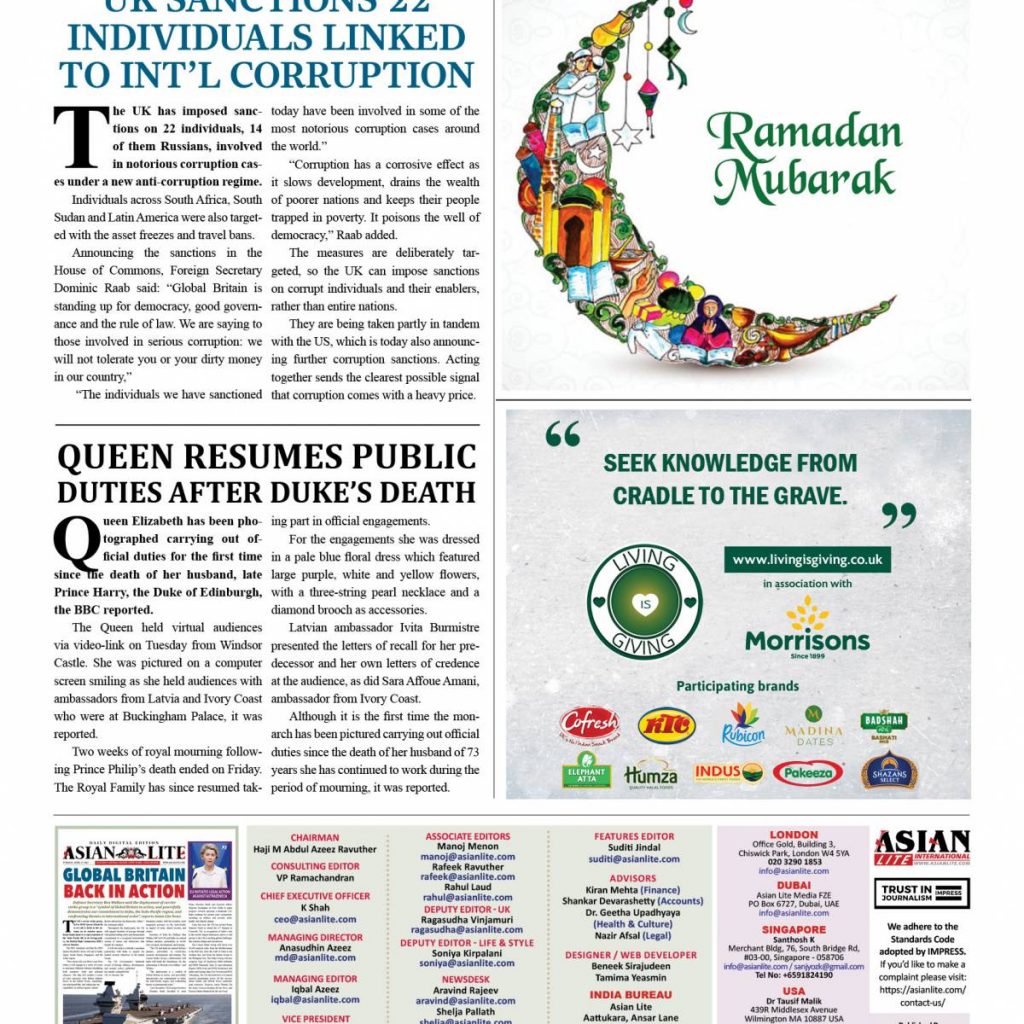 14 Russians involved in a massive tax fraud uncovered by the lawyer, Sergei Magnitsky, who later died in custody
Three businessmen – the brothers Ajay, Atul and Rajesh Gupta – accused of serious corruption in South Africa
Sudanese businessman Ashraf Seed Ahmed Hussein Ali – dubbed Al Cardinal – accused of misappropriating state assets in South Sudan
And three individuals accused of serious corruption in Honduras, Nicaragua and Guatemala
This is the first time the UK has imposed sanctions for international corruption.