Advertisement

A discussion on the isolation exemption is likely to be held at the Covid Operations meeting which will reportedly be held today, reports Asian Lite Newsdesk
The UK government ministers are planning to allow fully vaccinated travellers from the EU and US to avoid quarantine when they arrive in England.
A review of the rules is due by 31 July – the second date in the Department for Transport's plan for a safe return to international travel, the BBC reported.
Citing sources, the BBC said the isolation exemption was likely to be discussed at the Covid Operations meeting which will be held today. But they said a decision on whether to proceed will not necessarily be taken.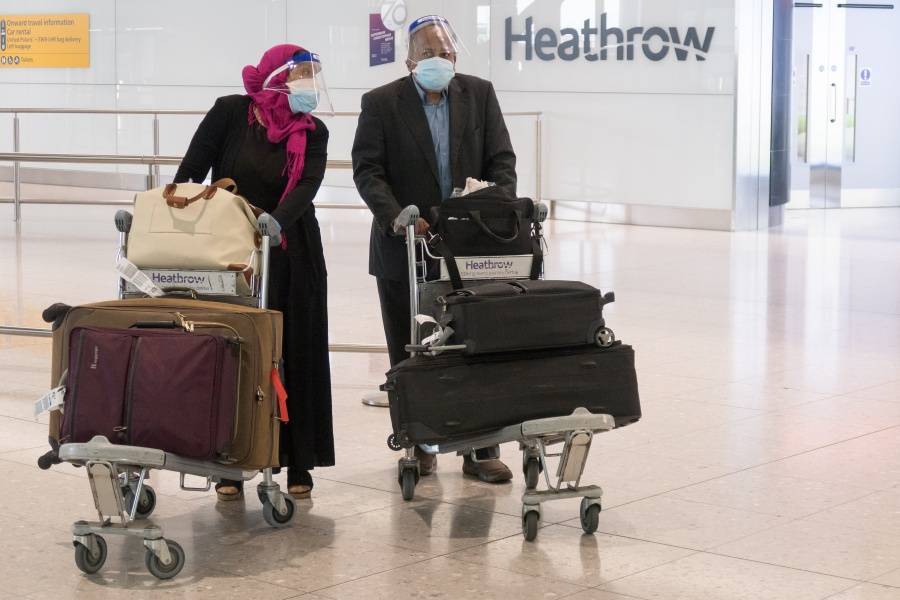 Downing Street and the Department for Transport declined to comment on newspaper reports the government would go ahead with the plan.
But the aviation industry has been pushing for a relaxation of quarantine rules for travellers from the EU and US after completing a trial of checking the vaccination status of passengers.
British Airways, Virgin Atlantic and Heathrow Airport wanted to demonstrate that vaccination status could be checked away from the border and allow safe entry to the UK from countries on the amber list, it was reported.
The vast majority of countries, including the US and many European countries including Spain, Italy and Germany, are on the amber list. Adults who have been fully vaccinated in the UK, and under-18s, no longer have to self-isolate after visiting any amber country apart from France.
But anyone who was fully vaccinated outside the UK still has to quarantine for 10 days on arrival, or pay for the test-to-release scheme to shorten their quarantine. Meanwhile, UK has reported another 23,511 coronavirus cases in the latest 24-hour period, bringing the total number of coronavirus cases in the country to 5,745,526, according to official figures released on Tuesday.

The number of new cases in the country has continued to fall for a seventh day. The country also recorded another 131 coronavirus-related deaths, the highest number of daily deaths since March 17. The total number of coronavirus-related deaths in Britain now stands at 129,303. These figures only include the deaths of people who died within 28 days of their first positive test.
The latest data came as workplace daily contact testing sites will be expanded to a total of 2,000 sites across the country, with prisons, waste collection and defence among the critical sectors prioritized for the newest sites, according to a statement released on Tuesday by the British government.

Daily contact testing using rapid lateral flow tests will enable eligible workers who have received alerts from the NHS (National Health Service) Covid-19 app or have been called by NHS Test and Trace and told they are a contact and to isolate, to continue working if they test negative each day.
ALSO READ-More testing sites for key workers in UK to avoid isolation