Advertisement

This was the first time Jaishankar met both Ghani and Khalilzad after the Afghan President's visit to the US last month, reports Asian Lite News
Amid heightened tensions due to the Taliban gaining vast territories in Afghanistan, External Affairs Minister S. Jaishankar Thursday assured President Ashraf Ghani of New Delhi's "support" when they met in Uzbekistan's Tashkent, on the margins of a conference.
Jaishankar, who reached Tashkent Thursday after a two-day trip to Dushanbe in Tajikistan, also met Zalmay Khalilzad, US Special Representative for Afghanistan Reconciliation.
"Pleased to call on President @ashrafghani. Discussed the current situation in and around Afghanistan. Reiterated our support for peace, stability and development of Afghanistan," Jaishankar tweeted Thursday.
In the meeting, Jaishankar also met Liz Sherwood-Randall, Homeland Security Advisor of the White House, who had accompanied Khalilzad.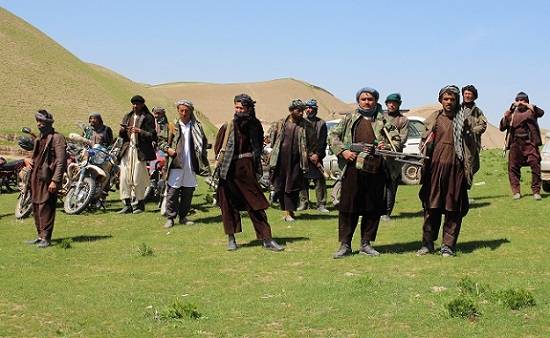 "Pleased to meet Dy NSA Elizabeth Sherwood-Randall @LSRTweets and US Special Representative Zalmay Khalilzad @US4AfghanPeace. Exchanged views on the evolving situation in Afghanistan," he said, in another tweet.
This was the first time Jaishankar met both Ghani and Khalilzad after the Afghan President's visit to the US last month.
Ghani had met President Joe Biden along with Afghanistan's key peace and reconciliation leader Abdullah Abdullah on their visit on 25 June.
It was after this meeting that Biden announced the withdrawal of the US troops from Afghanistan by 31 August.
Ghani and Jaishankar are attending a two-day conference, titled 'The International Conference on Central and South Asia Regional Connectivity, Challenges and Opportunities', in Uzbekistan, that also has Pakistan Prime Minister Imran Khan in attendance.
According to sources, the Ghani government is conducting a review of the Afghanistan National Defence and Security Forces (ANDSF) military strategy which could see it shift tactics in dealing with the Taliban, that have claimed several key towns and border check post areas in the last week.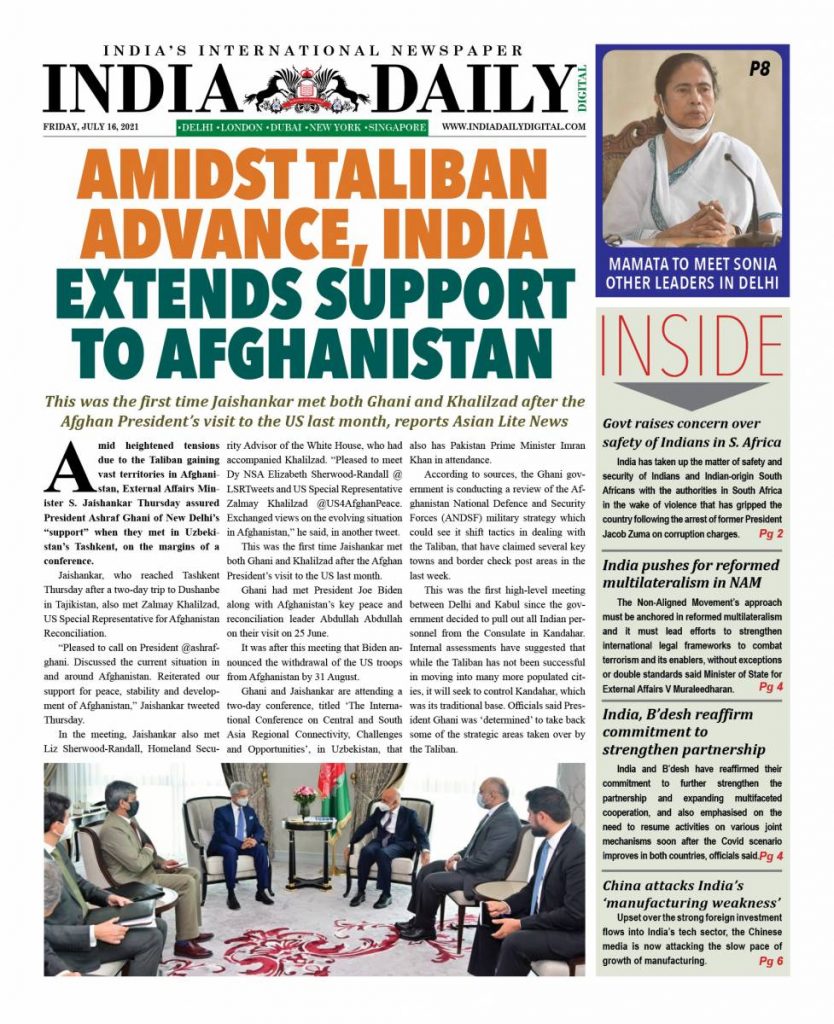 This was the first high-level meeting between Delhi and Kabul since the government decided to pull out all Indian personnel from the Consulate in Kandahar. Internal assessments have suggested that while the Taliban has not been successful in moving into many more populated cities, it will seek to control Kandahar, which was its traditional base. Officials said President Ghani was 'determined' to take back some of the strategic areas taken over by the Taliban.
During the call on Ghani, Afghan officials are understood to have also briefed Jaishankar on the parallel effort aimed at reviving the intra-Afghan talks with the Taliban, with a delegation headed by Abdullah Abdullah travelling to Doha next week and also a conference in Islamabad from July 17-19 where several Afghan leaders including former President Hamid Karzai and Afghan special envoy for Pakistan Mohammed Daudzai are expected to attend.
Indian officials said no meeting is scheduled or expected with Pakistan's Prime Minister Imran Khan, or Pakistani Foreign Minister Shah Mehmood Qureshi, however, who are also in Tashkent on an official bilateral visit to sign a transit trade agreement with President Shovkat Mirziyoyev, which would give Uzbekistan traders access to Karachi and Gwadar ports.