Advertisement

The move may disrupt efforts by Indian private companies to import medical supplies including oxygen concentrators to fight the pandemic from China…reports Asian Lite News
In the wake of surge in Covid-19 cases, the largest cargo flight operator from China to India, the Chinese state-owned Sichuan Airlines has suspended its services to India for 15 days, media reported.
This was after China's repeated offers of "support and assistance" to India to fight the second wave of pandemic. Sichuan Airlines operated 10 flights on six routes to four India cities comprising Delhi, Mumbai, Chennai and Bangalore.
According to Hindustan Times, it is likely to disrupt frantic efforts by Indian private companies to import medical supplies including oxygen concentrators to fight the pandemic from China.
In a letter to the sales agents on Monday, the Sichuan Chuanhang Logistics Co. Ltd, part of the Sichuan Airlines said the airline has suspended its cargo flights on all six routes – Xi'an-Delhi, Xi'an-Mumbai, Chengdu-Chennai, Chongqing-Chennai, Chengdu-Bangalore, and Chongqing-Delhi – for 15 days, it was reported.
The airlines said "…in the face of sudden changes in the epidemic situation (in India), in order to reduce the number of imported cases, it is decided" to suspend the flights.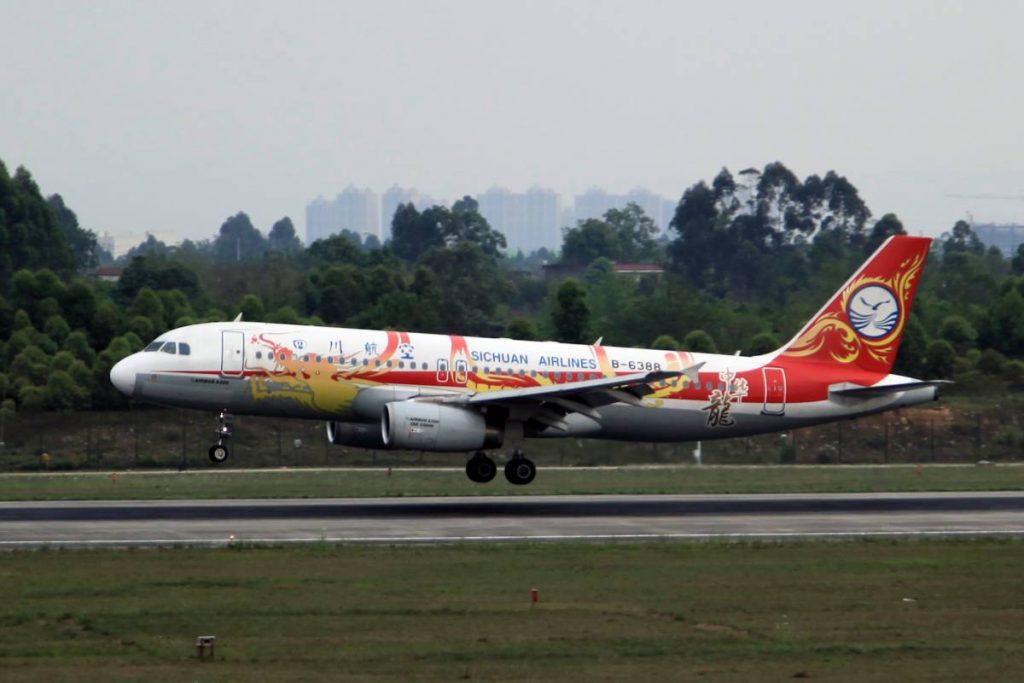 Meanwhile, The Chinese mainland on Monday reported 11 new Covid-19 cases, all of which were imported, the National Health Commission said in its daily report on Tuesday.

Of them, five were reported in Sichuan, two in Guangdong and one each in Inner Mongolia, Shanghai, Zhejiang and Chongqing, Xinhua reported.

No new suspected cases or deaths related to Covid-19 were reported on Monday, the commission said.
Meanwhile, having lifted the ban on the supply of vaccine raw materials and Covid-fighting products for India, US President Joe Biden on Monday assured Prime Minister Narendra Modi that the US will work closely with India to fight the pandemic.

"The President pledged America's steadfast support for the people of India who have been impacted by the recent surge in Covid-19 cases," the White House said in a readout of their conversation.

"The two leaders resolved that the United States and India will continue to stand shoulder-to-shoulder in the effort to protect our citizens and the health of our communities," it said.

In a tweet, Modi called their conversation "fruitful" and said: "We discussed the evolving COVID situation in both countries in detail. I thanked President Biden for the support being provided by the United States to India."
Also read:Syria gets Covid vaccines from China