Advertisement

It seems that Sri Lanka was under alleged Chinese pressure to approve its Sinopharm vaccine as part of countering India's growing vaccine outreach to neighbouring countries, reports Asian Lite News
Sri Lanka's National Medicines Regulatory Authority (NMRA) on Saturday approved China's Sinopharm Covid-19 vaccine for emergency use in the island country.
According to State Minister of Production, Supply and Regulation of Pharmaceuticals Channa Jayasumana, this is the third Covid-19 vaccine to be approved in the country after the AstraZeneca and Russia's Sputnik V jabs, reports Xinhua news agency.
Also Read – Sri Lanka falling deep to China's googly
Earlier this month, General Manager of the State Pharmaceutical Corporation (SPC) Dinusha Dassanayake said the SPC had also made an application to the NMRA to clear China's Sinovac vaccine for emergency use.
Last month, a Sri Lankan government spokesman had confirmed that it had put Chinese Sinopharm's Covid-19 vaccine on hold and would use India-manufactured Oxford AstraZeneca vaccine to inoculate 14 million people.
According to reports, the Chinese embassy in Colombo has been placing stress on political management since January and making public statements that their vaccine will arrive by mid-Feb and regulatory approval can even be obtained by then.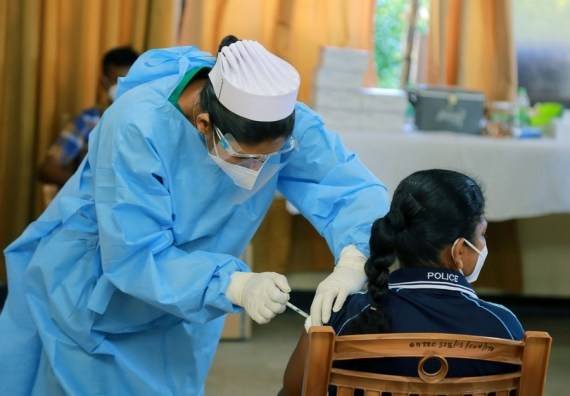 Sri Lanka is in the midst of a mass inoculation program as it began inoculating all those above 30 years old in the urban Western Province from mid-February, after vaccinating frontline workers and health workers with the AstraZeneca doses.
Sri Lanka received AstraZeneca doses from India in January and February.
It also received 264,000 doses of the AstraZeneca vaccine under the World Health Organization-led COVAX facility which is being administered to those above the age of 60 years.
Also Read – Sri Lanka to continue AstraZeneca jabs
Last month, Sri Lankan President Gotabaya Rajapaksa thanked India for its generosity after he obtained 500,000 doses of Covishield vaccine donated by the nation below the 'Neighbourhood First' coverage.
Last week, Narendra Modi and Gotabaya Rajapaksa had agreed to maintain regular contact between relevant officials, including in the context of the continuing Covid-19 challenges.
Sri Lanka expects India's backing at UNHRC
Sri Lankan Foreign Secretary Jayanath Colombage has confirmed that India has assured Sri Lanka of its support at the United Nations Human Rights Council (UNHRC).
The UNHRC member countries will vote on a new resolution on the Sri Lanka's rights and accountability record on March 22.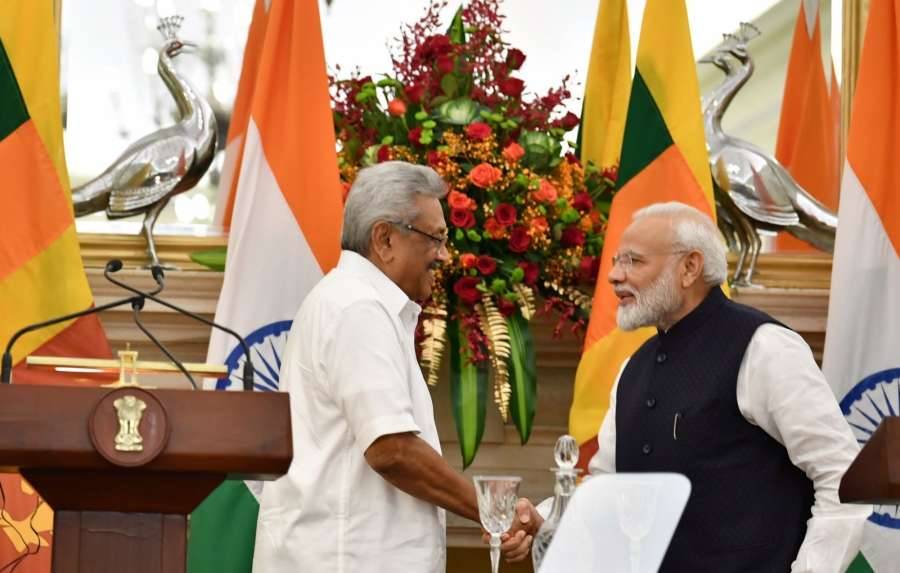 "Being the superpower they are, Sri Lanka greatly appreciates their position," the state-run Daily News quoted the foreign secretary's remarks, who was speaking at the Third Digital Dialogue hosted by the Media Centre for National Development.
Colombage had earlier sent an official communique to Prime Minister Narendra Modi seeking India's support when Sri Lanka's record in human rights and related accountability will be probed in the Geneva-based body.
UK, Germany, Canada, Malawi, North Macedonia and Montenegro are the members of the Sri Lanka Core Group.
Also Read – Imran pitches CPEC to Lanka
"The Core Group restates the ongoing importance of addressing Sri Lanka in the Human rights Council. Informed by the report the core group intends to present a resolution to promote reconciliation accountability and human rights in Sri Lanka," the statement read.
According to The Hindu, Colombo has also been reaching out to member countries during the past weeks, pitching its version of Sri Lanka's post-war realities that the U.N. resolutions seek to address.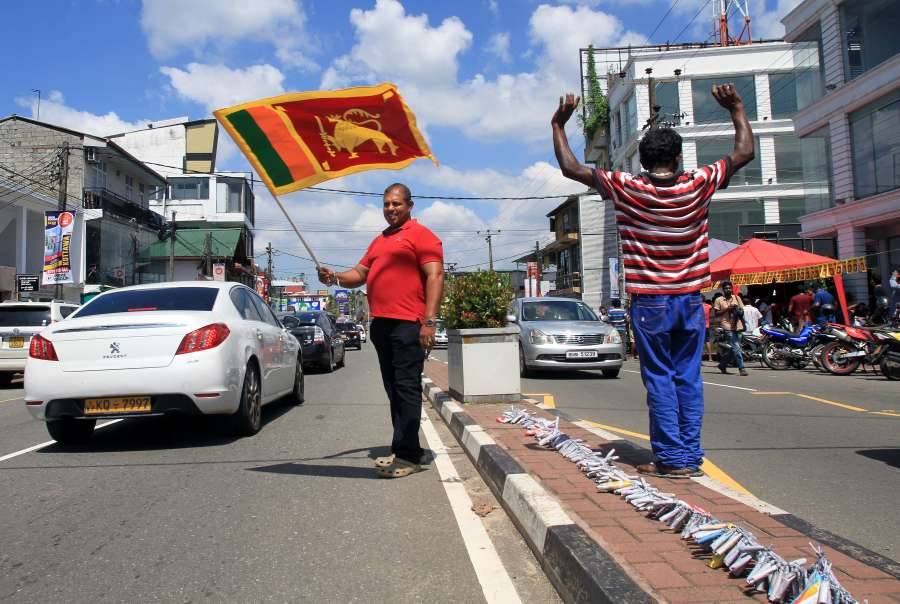 President Gotabaya Rajapaksa wrote to Prime Minister Narendra Modi, among other leaders, including Chinese President Xi Jinping, seeking support at the 47-member Council where Colombo anticipates a hostile resolution.
All eyes are on India's vote, not only because of its "influence" in the Council, but also because of its own tensions with Colombo, following the Rajapaksa government's recent decisions on strategic projects involving India and China, according to the report.
Given India's pressing geopolitical concerns in the island nation, and stated support for Tamil aspirations, it remains to be seen how India will approach on the vote.