Advertisement

The US has directed commercial suppliers of Remdesivir who can immediately provide the Covid-19 medicine to India…reports Asian Lite News
The US has also identified commercial suppliers of Remdesivir who can immediately provide the Covid-19 medicine to India, reports Arul Louis
The US Defence Department is working on providing the direly-needed oxygen to India in the grip of a Covid-19 surge and Washington may be able to reroute shipments to India.
The US has also identified commercial suppliers of Remdesivir who can immediately provide the Covid-19 medicine to India, Joe Biden's Spokesperson Jen Psaki said at a briefing.
"Department of Defense and USAID are pursuing options to provide oxygen generation systems (and) we may be in a position to reroute shipments meant for other countries with lower immediate needs, given the urgency of the conditions in India," she said.
The Defence Department is also looking at sending field oxygen generation systems, which have been used in US field medical hospitals and can support 50 to 100 bed, and oxygen concentrators used to produce medical quality gas, Psaki said.
The announcement came after a conversation between Biden and Prime Minister Narendra Modi at which, according to the White House, "the two leaders resolved that the United States and India will continue to stand shoulder-to-shoulder in the effort to protect our citizens and the health of our communities."
Biden "pledged America's steadfast support for the people of India who have been impacted by the recent surge in Covid-19 cases," the White House said in a readout of their conversation.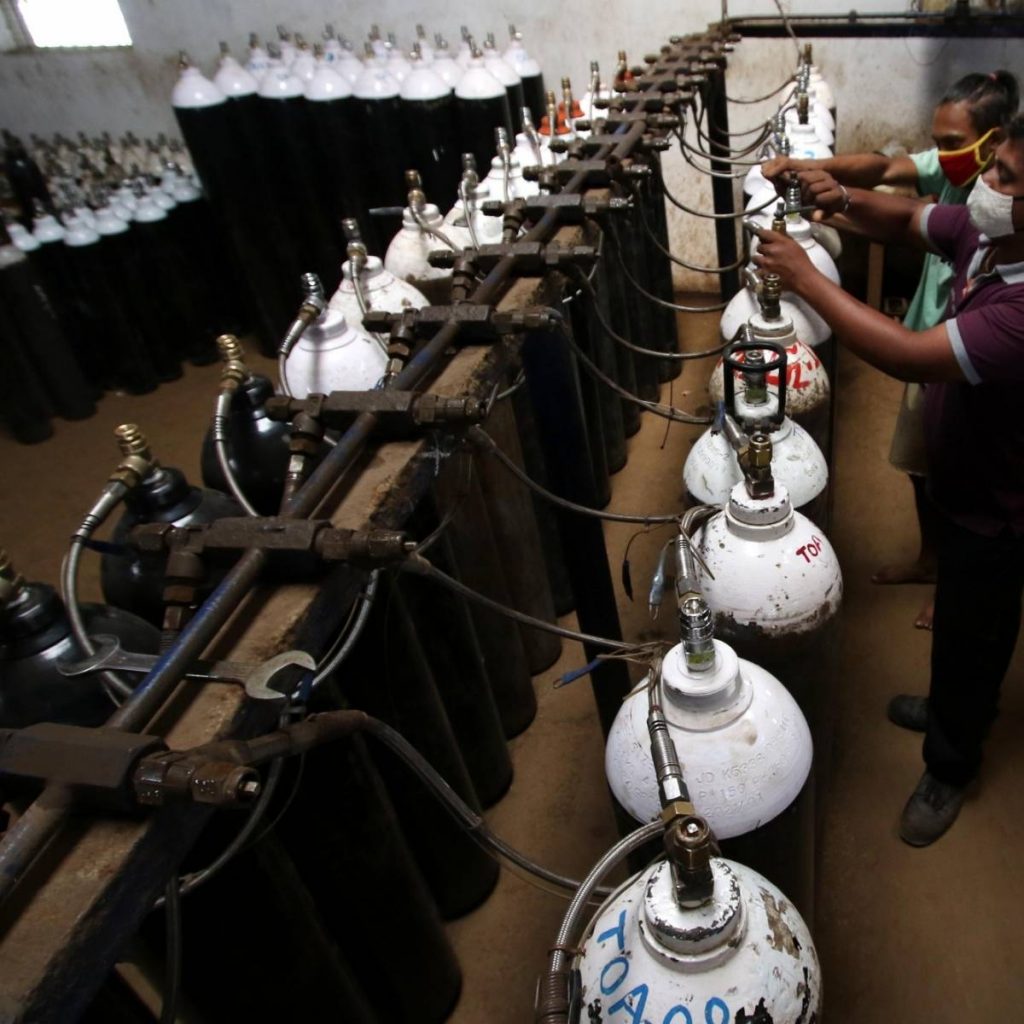 Psaki said the US was "in close touch with Indian officials at all levels" and "as requested by India we will provide raw materials for the production of AstraZeneca Covishield vaccine at Serum Institute of India. The US has also identified the rapid diagnostic testing supplies, personal protective equipment and ventilators available to be sent to India," she said.
Asked if there were any moves to ban travellers coming in from India because of the surge there, Psaki said that while the US wanted to protect its people, at the moment there were no plans to restrict travel from India.
Approval for Covishiled
Responding to a question about the US making available its stockpile of AstraZeneca vaccines that are distributed in India under the Covishield label, Psaki said that none was immediately available because those on hand had to be cleared for safety by the Food and Drug Administration (FDA).
About 10 million doses can be released in the coming weeks if they clear the FDA safety review and meet the US standards, she said.
"And there is an estimated additional 50 million doses that are in various stages of production. These could be completed in stages across May and June, but our team, our national security team, or COVID team, working with the State Department others, we're going to assess a range of requests a range of needs around the world," she said.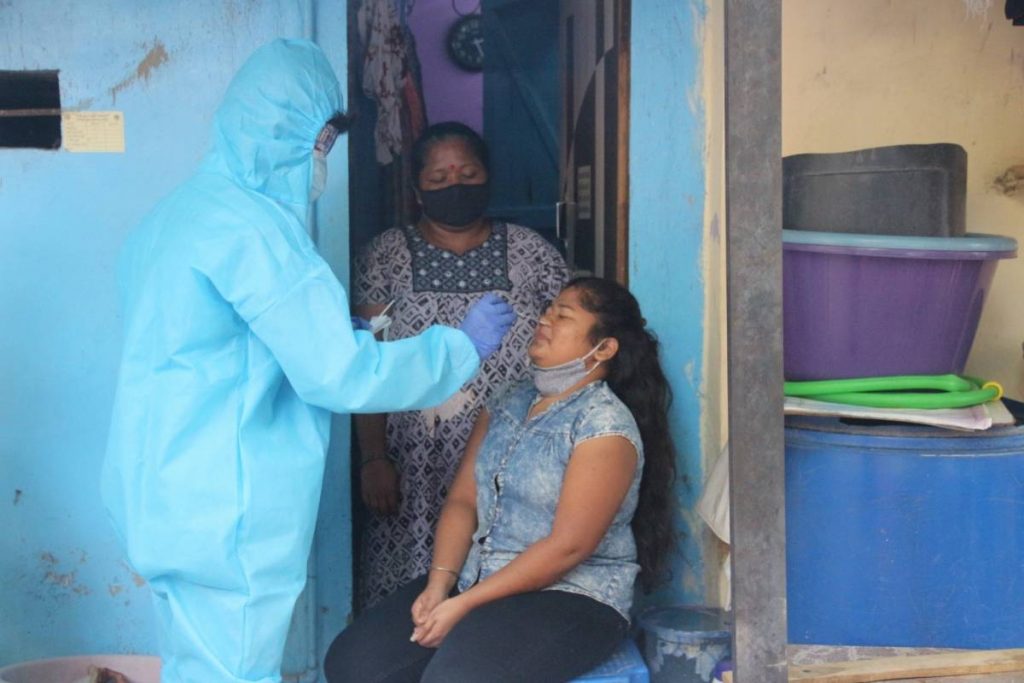 'Don't expect political favours from India'
The US help to India to meet the Covid-19 surge is unconditional and does not expect political favours in return, State Department Spokesperson Ned Prince has declared.
"We have a Global Comprehensive Strategic Partnership with India. But the Secretary (of State Anthony Blinken) has been clear: This is not about shots in arms in return for political favours, in return for any sort of transactionalism. This is about America's humanitarian leadership, the commitment that this administration has, to help those most in need," Price said.
He said that as long as the virus is circulating "unfettered anywhere," it is a threat to the American people.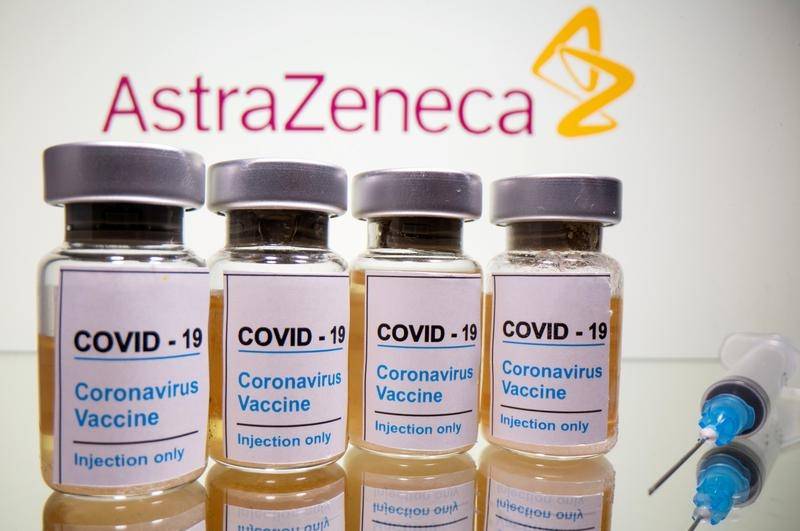 "So we are doing what is in our national interest, but we're also doing what's in the collective interest. And it just so happens when it comes to global health, oftentimes what's in our national interest is also in the collective interest, and that's what we're seeing here," he added.
The US announced on Sunday that it was sending materials for making Covid-19 vaccines that India had requested and on Monday it said that would try to provide oxygen that is greatly needed as well as other products needed to fight the pandemic.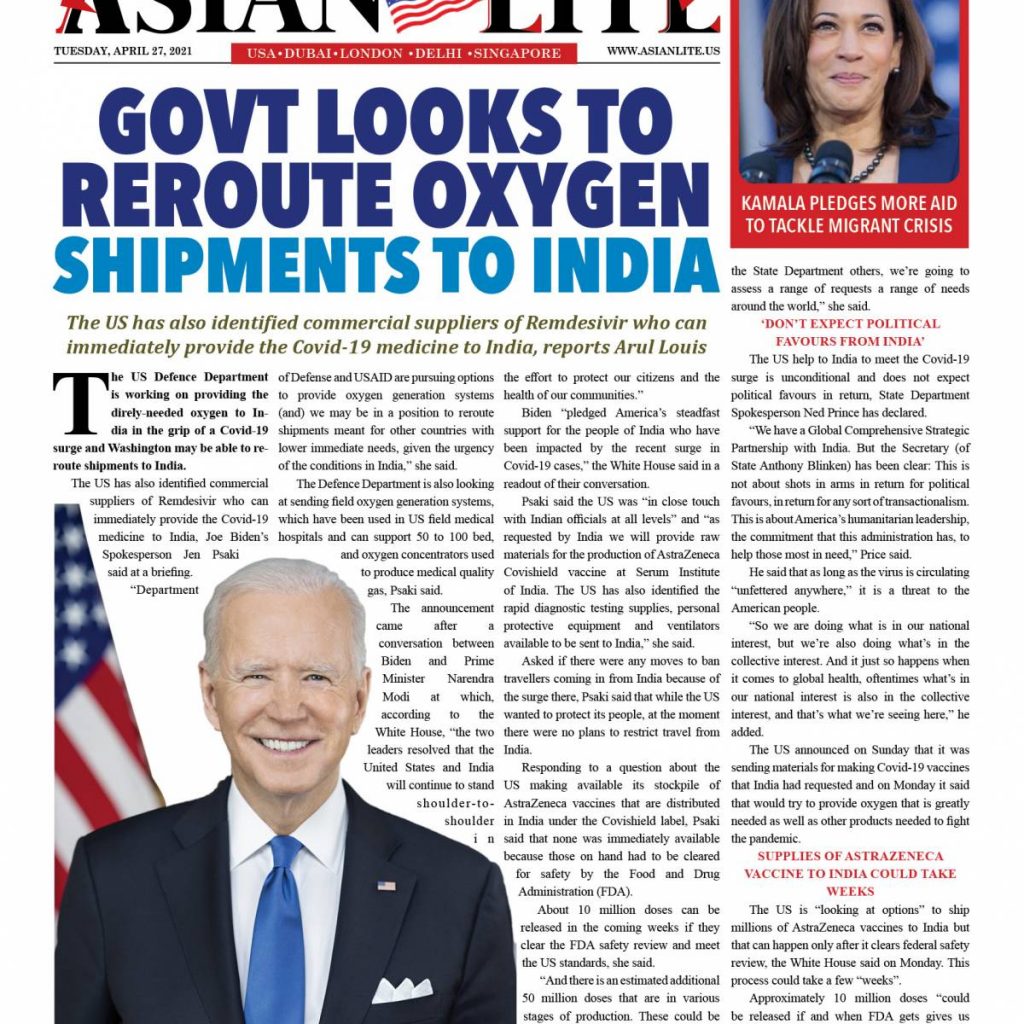 Supplies of AstraZeneca vaccine to India could take weeks
The US is "looking at options" to ship millions of AstraZeneca vaccines to India but that can happen only after it clears federal safety review, the White House said on Monday. This process could take a few "weeks".
Approximately 10 million doses "could be released if and when FDA gets gives us concurrence, which could happen in the coming weeks", a senior Biden administration official told reporters at a briefing.
As many as 60 million doses of the AstraZeneca vaccine are expected to be available for export in the coming months. An estimated additional 50 million doses of this vaccine are in various stages of production in the US, the White House confirmed.
The AstraZeneca vaccine has not yet been authorized by the US Food and Drug Administration.