Advertisement

The construction will be undertaken by the National Buildings Construction Company (NBCC) and JMC Projects (India) Ltd. …reports Asian Lite News
India has disbursed $34 million payment to the Maldives for the construction of 4,000 Social Housing projects in Hulhumale' Phase II. With the EXIM Bank disbursing the money, actual work can commence on the two projects.
On 23 September 2021, the EXIM Bank had inked an agreement with Fahi Dhiriulhun Corporation Ltd (FDC) of the Maldives to issue buyers credit of nearly $228 million for the construction of 4,000 Social Housing Units.

The construction will be undertaken by the National Buildings Construction Company (NBCC) and JMC Projects (India) Ltd. Reportedly, the sites have been handed over to the contractors and preliminary mobilization work is underway, reports Maldivian newspaper The Times of Addu.

Providing affordable housing to the public is a key priority for the Maldivian Government under President Ibrahim Mohamed Solih.

Under President Solih, the Maldives has become a comprehensive development partner of India where New Delhi is providing $2 billion in concessional loans for infrastructure projects. India is helping the archipelago connect its islands through bridge and road networks, development of fisheries, strengthening airports and ports.
The social housing project is directed towards social upliftment. Architectural designs are being finalised for 4,000 units consisting of 2,800 units of three-bedroom and 1,200 units of two-bedroom flats.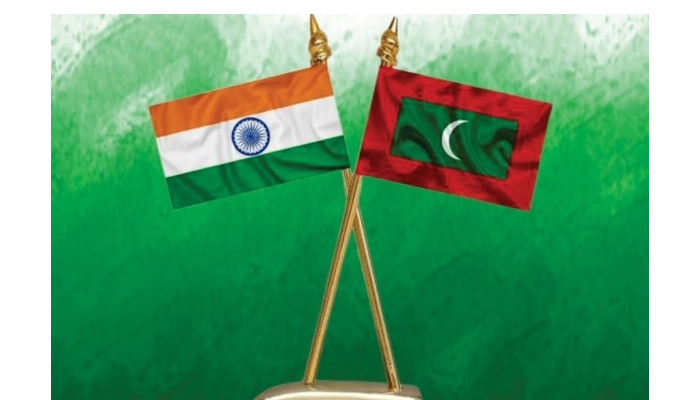 Misguided info against India
Maldives on Saturday expressed its concern over the attempts on spreading false information regarding ties with India.
"The Government of Maldives is profoundly concerned by the attempts to spread misguided and unsubstantiated information to propagate hatred towards India, one of the closest bilateral partners of the Maldives by a small group of individuals and a few political personalities," said a statement by the Government of Maldives.
"Spreading hatred and making false allegations regarding bilateral ties with neighbouring countries not only tarnishes the relations with trusted allies who extends consistent support to the Maldivian people, but also affect the safety and security of their citizens in the Maldives, and Maldivians living abroad," added the statement.
Maldives government urged all parties, especially the political leadership, to act responsibly, and refrain from spreading false information that undermines the country's cordial relations with its neighbours, and the international community.
Further, it also said that the Maldives champions the freedom of expression and freedom of assembly and advised that these fundamental rights should be exercised in a democratic and responsible manner.
Maldives reaffirmed that the country's long-standing ties with all its international partners are based on principles of mutual respect and understanding, and in accordance with respective national and international law.
"Such interactions in the international sphere does not, and will not undermine the Maldives' independence, sovereignty, and territorial integrity. In fact, they are designed to enhance the Maldives' national interests, and deliver for the people of the Maldives," read the statement. (ANI) (IndiaNarrative/(ANI)