Advertisement

It is reported that a group of at least 100 women and men in different parts of Afghanistan are concealing their identities by wearing burqas (head to toe coverings worn by women) and growing beards…reports Asian Lite News
As the situation in Afghanistan worsening, several Indian and Afghan origin minority community members have requested India for a immediate evacuation from Kabul.
The only hitch was non-operation of International flights from Kabul. However, The President of Indian World Forum, Puneet Singh Chandok, has different thoughts, SIKH NEWS reported.
"The Iranian Airline Mahan Air has been operating flights for a month now to and from Kabul-Tehran-New Delhi. I have raised the issue with the PMO and MEA that when 100 Afghans stuck up in India could go back through the same flight, why can't the stranded Indians and minorities be flown here? We are trying our best to convince the Indian government on this for their safe evacuation," SIKH NEWS quoted Puneet Singh Chandok as saying.
According to SIKH NEWS reports, a group of at least 100 women and men in different parts of Afghanistan are concealing their identities by wearing burqas (head to toe coverings worn by women) and growing beards.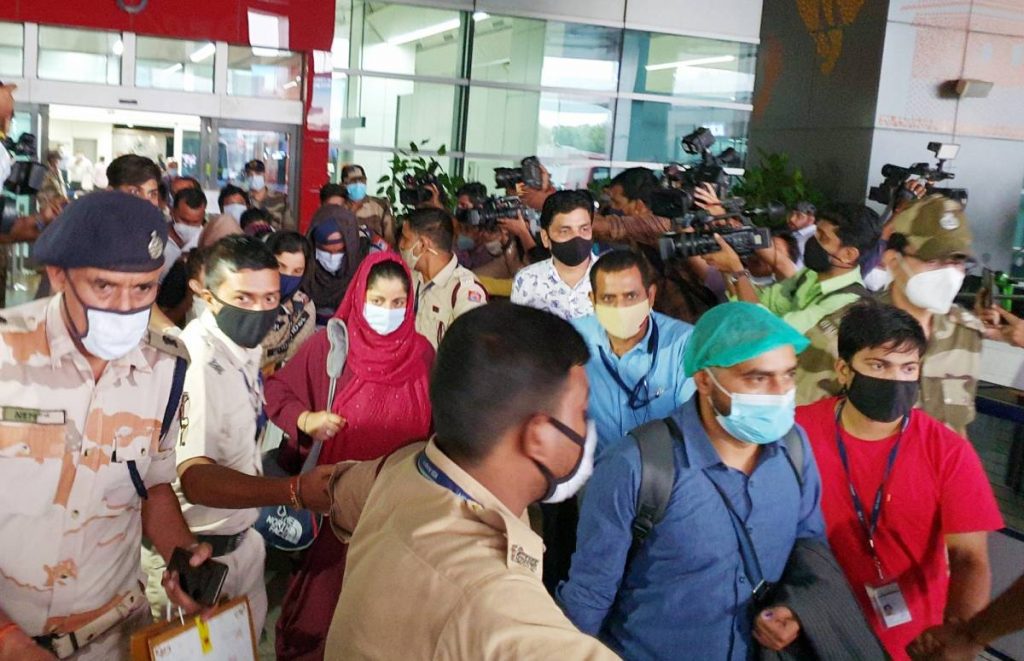 Meanwhile, Punjab Deputy Chief Minister Sukhjinder Randhawa on Wednesday condemned the vandalism in the historic Gurdwara Karte Parwan Sahib in Kabul by extremists, saying the Taliban had eventually shown their true colours.

In a statement here, he said the worst has started coming true as the Taliban have started showing their true colours by way of complete intolerance towards the minorities leading to their intimidation and destruction of their religious places.

The Deputy CM appealed to Prime Minister Narendra Modi to take up the matter at the United Nations level.

He said since India did not have any diplomatic relations with Afghanistan, the country should use the good offices of the UN and other international organisations to ensure that the minorities and their religious places are not harmed there.